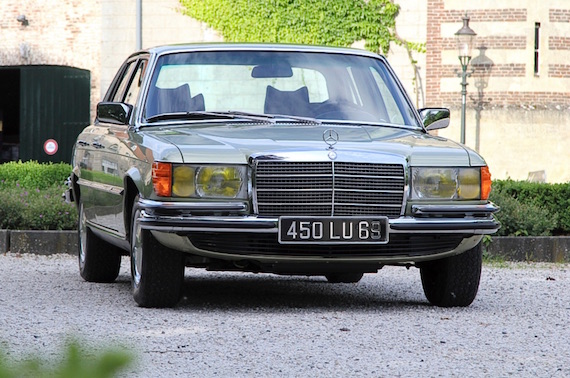 In the annals of S-class history, the W116 of the 1970s doesn't get too much respect, with exception of the mighty 6.9, one of the largest engines ever to find a home in a post-World War II Mercedes-Benz. If you're not after one of these thirsty beasts, perhaps target one of the lesser engined variants, if you could consider the 450SE "lesser" engined. This short-wheelbase 1974 example for sale in The Netherlands spent most of its life in France. Looking resplendent in Silver-green metallic over a rich and inviting velour interior, I think it's about time we start taking this seventies S-class a bit more seriously.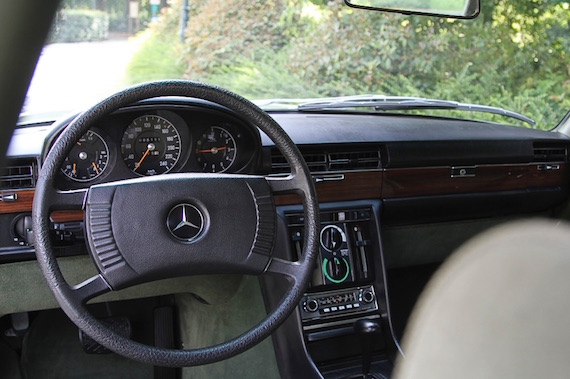 Year: 1974
Model: 450SE
Engine: 4.5 liter V8
Transmission: 3-speed automatic
Mileage: 87,649 km (~ 54,462 mi)
Price: €29,500 (~ $32,936 USD)
A 450SE W116 in a miraculous original condition 2nd. French owner with a guaranteed mileage of only 86.111 km. The first owner, an enthusiastic Bugatti and Delahaye collector from Versailles, the S-Class sold in late 1985 to his friend and fellow collector Peter Guillot with a mileage of only 65.000 km. Beautifully documented history with maintenance manual, maintenance invoices and test certificates.

Fully in the original factory paint with perfect shine and even without significant wear, spotless velor interior, unused condition of carpets and dashboard. Body and chassis, bottom and soil preserved with tectyl, damage free. The following factory options such as: metallic paint, velor interior, air conditioning, rear headrests, tinted glass all round, electric windows front and rear, central locking, Blaupunkt radio with adjustable speaker balance, center armrest.

Once-collectors copy, back then the top model of the 116 Series, with known history in fantastic maintained original condition.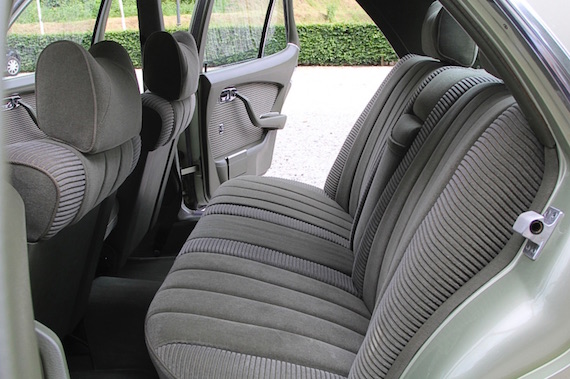 This dealer always impresses me with the presentation of their vehicles and quality of the pictures they include in their ad. At over $30,000, this is very heady territory when it comes to W116 prices, at least in the US market. As usual, certain cars in Europe might bring more value, and it seems that certain vintage Mercedes, such as this S-class, are currently fetching more money across the Atlantic than they are here. Regardless, a short wheelbase S-class like this would be a fantastic choice for an appreciating classic, as there still is a long way to go in comparison to other contemporary Mercedes-Benzes in terms of value.
-Paul