I've always admired the Mercedes-Benz C107 SLC. It's one of those cars that doesn't get a lot of attention and as a result, has turned into an affordable classic. If you caught a glimpse from the front, you'd be mistaken to think this was another seventies or eighties era SL, but look a little more closely, and you'll notice a windscreen that is a bit more vertical. Then take a walk around the side and the extra length and louvers in the rear quarter windows are readily apparent. The C107 and open roofed R107 SL sibling have been called some of the prettiest Mercedes-Benzes ever made.
This SLC for sale in Connecticut has been restored and has the euro spec headlamps and slim bumpers which add to the lithe appearance. But don't be fooled by its grace. These are robust machines with plenty of power on tap.
Year: 1974
Model: 450SLC
Engine: 4.5 liter V8
Transmission: 3-speed automatic
Mileage: 141,000 miles
Price: Reserve auction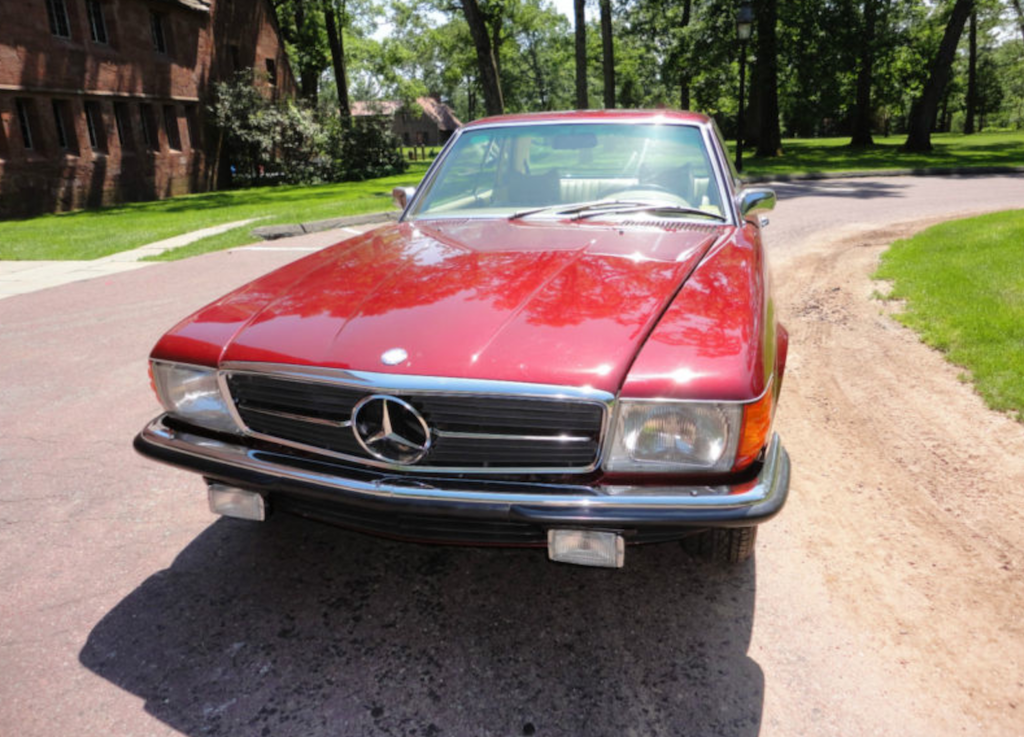 This classic Benz has been my personal vehicle for the past 19 years. It's in amazing condition. About 3 years ago I had the body completely stripped and refinished in a stunning burgundy PPG metallic, and exceptional attention was paid to the detail as can be seen in the pictures. The interior was meticulously restored in the original colors and looks as good as it did when it came from the showroom. The bumpers and headlights were converted to the Euro style which restores the original classic look. Many mechanical upgrades have been made including a complete new exhaust system, brakes, new radial tires, Pertronix electronic ignition and fresh tune up, new battery and new water pump. All hoses, belts, fuel and brake lines and main sub frame bushings have been replaced. The A/C blows cold. It drives great and always gets plenty of compliments wherever I go. A beautiful example of these classic luxury sports coupes, which are just starting to take off in value.

Please call or email with questions at 860-463-8026, ebharris1@comcast.net. I also have many spare parts for 450SL/SLC's. Thanks for looking!
Even though it's a car hailing from the Northeastern US, the refresh has done wonders for this car. The color combination is very tasteful and doesn't date the car in the way some of the other colors on offer at the time do. Around $15,000 to $20,000 can buy you the best 450SLC out there these days. Given the condition, long ownership and work done to this car, I'd suspect somewhere around $12,000 to $14,000 would be a realistic figure for this coupe.
-Paul