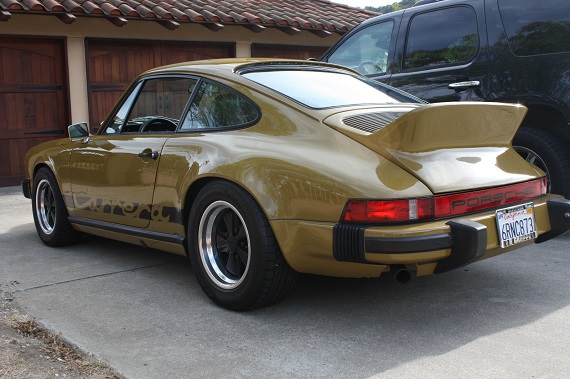 I remain consistently impressed with the variety I see from the 911. Much of this comes down to Porsche's willingness to indulge its customers' desires for just about any color and a long list of available options. That variety comes at a high price, of course. Still, optional extras aside, Porsche also has produced numerous variants of the car itself, illustrating a versatility that belies the consistency of the 911's basic profile. Sorry Mr. Clarkson, but they are not all the same. Here we have one of those very interesting variants, which happens to be in a rare color, turning it into a 911 worth spending some extra time with. This is an Olive Green 1974 Porsche 911 Carrera 2.7 Coupe, located in California, with 85,765 miles on it. Unlike many other mid-year 911s, a Carrera 2.7 is highly sought after and commands a significant premium over the standard 911 and 911S also produced at the time. They also happen to be one of the best looking 911s produced following the switch to impact bumpers. The wider rear, ducktail and chin spoilers give these a racy aggressive appearance that helps to separate it from the pack of standard 911s.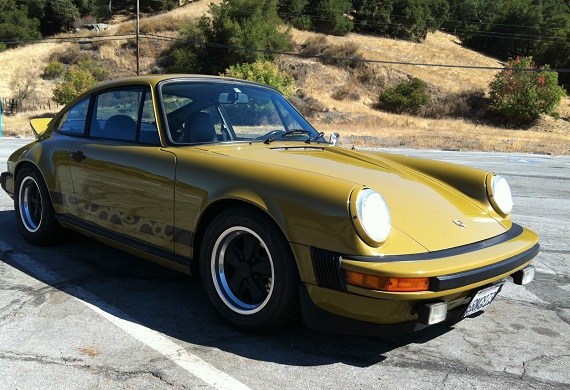 Year: 1974
Model: 911 Carrera 2.7
Engine: 2.7 liter flat-6
Transmission: 5-speed manual
Mileage: 85,765 mi
Price: Reserve auction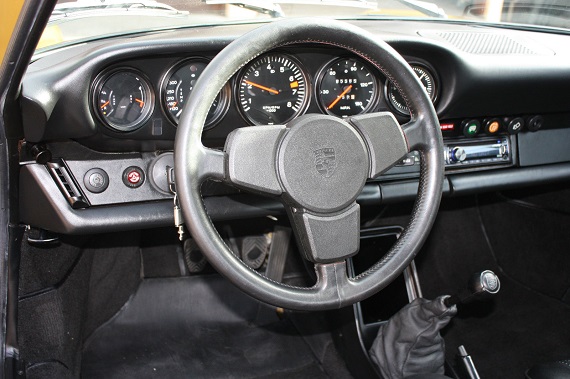 1974 US Carrera #354 in incredibly rare Olive Green (I believe to be the ONLY 74 US Carrera in this exterior color)

Excellent overall condition. All Matching-numbers

85k Original miles

Ordered with the following Factory options:

7″ and 8″ Fuchs
NO Sunroof
NO Air Conditioning
Auxiliary Oil Cooler
Upgraded suspension

Car spent almost 20 years in a private Southern California collection, prior to my purchase. Car was originally delivered in California.

Complete record of ownership and many items of original documentation.

Original Toolkit and spare.

I have owned this car for several years and loved driving it and also attending many PCA and Porsche group events. It is stunning in this color combination and is constantly complimented.

In 2013, Panorama decided to do a complete article on the car (May 2013 Edition). The 9-page article and professional photos by Randy Wells probably market this car better than I ever could.

The car drives and handles wonderfully. It has been kept in superb mechanical condition by a 30+ year Porsche Specialist mechanic.

The car has the original paint (with the only exception being a respray to the spoiler, as the paint was cracking on the leading edge). The paint shines and still looks in great condition.

The interior of the car is in wonderful condition. There is a modern stereo installed and the original unit was not in the car when I purchased.

Overall, it would be extremely hard to find such a beautiful early 911, with this much rarity. The color, the factory options list, the condition.

Feel free to contact me with any questions you may have.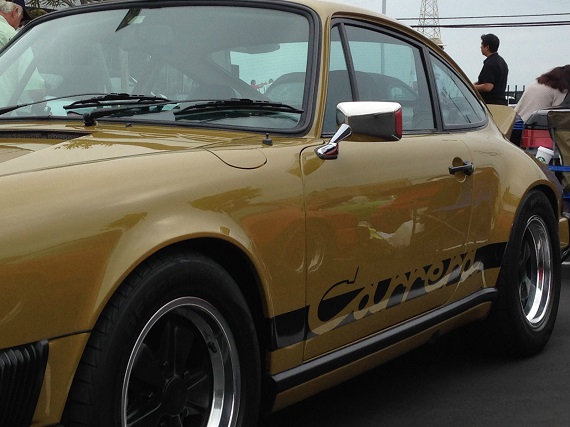 This auction has moved quite aggressively with bidding quickly reaching $120,000 before slowing some and moving incrementally. Its current bid of $125,800 is enough to meet the reserve and shows just how valuable the Carrera 2.7 has become. Previous examples we've featured have failed to reach this sort of price so I'm suspecting the rarity of the Olive Green paint along with a few interesting options is pushing this auction pretty high. I'm not sure whether it'll rise much further, but I'll certainly have my eye on it to find out!
-Rob