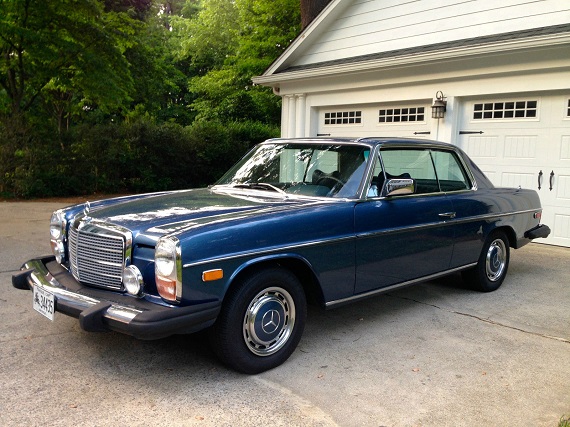 There is a certain timeless quality to the design of a vintage Mercedes that few marques are capable of replicating. Many of those models offered some of the highest levels of luxury and refinement on the market during their time and through their technological innovations they performed like much more modern vehicles on the road. The W114 sometimes gets lost in the MB catalog, but as the first post-war Mercedes built on an all-new chassis they remain important cars from their period. Between the W114 and, its counter-part, the W115 these cars offered a wide variety of engine choices, whether petrol or diesel, in either a sedan or coupe body. The 1975 Mercedes Benz 280C we see here, located in North Carolina, came with a 2.8 liter inline-six mated to a 4-speed automatic transmission and is reputed to be one of the most original condition examples of its kind available in the US.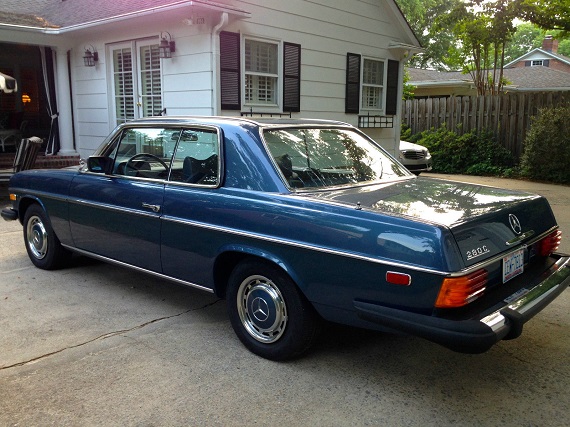 Year: 1975
Model: 280C
Engine: 2.8 liter inline-6
Transmission: 4-speed automatic
Mileage: 11,746 mi
Price: Reserve Auction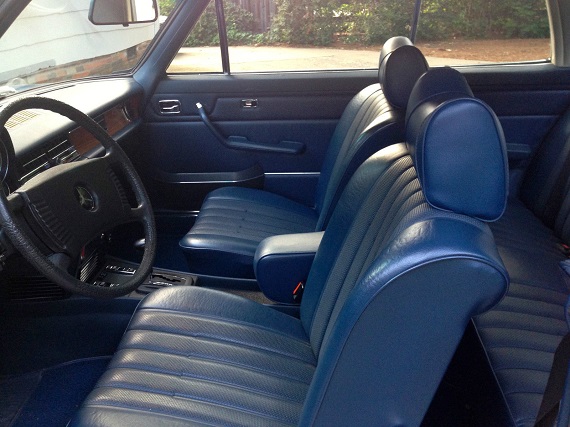 Excellent Condition with 11,700 original miles! This Mercedes 280C is a one-of-a-kind vehicle (very few coupes were produced in 1975) that has lived the majority of it's life in Arkansas. It was purchased as a demonstrator vehicle from the Little Rock MB dealership and just driven an additional 4000 miles before being stored for decades. The car was purchased by Mercedes Heritage in California and meticulously recommissioned. I purchased the car in 2014 and have driven it less than 600 miles. It has been in conditioned storage since my purchase. Everything is original and in working order, with the exception of the cruise control and the clock. I had the 4-barrel carburetor replaced and the air conditioning updated with new freon. According to the owner of Mercedes Heritage, this is the only surviving 280C in original, perfect condition in the USA. The reason I am selling is I was able to obtain a car I've been pursuing for over 20 years and I don't have the ability to store both. All detailed documentation including original invoice is provided, including the original set of (4) Michelin tires (just for historical purposes).

Payment must be by Certified Check or cash. All bids from outside the US will be deleted, no exceptions. If you are a new bidder on Ebay, have negative feedback, or have bought less than 5 items in the last few years, contact me before placing a bid, otherwise I reserve the right to delete your bid. This is my second listing so please don't bid unless you are serious. Transportation arrangements and title transfer will be completed upon confirmation of deposit of funds.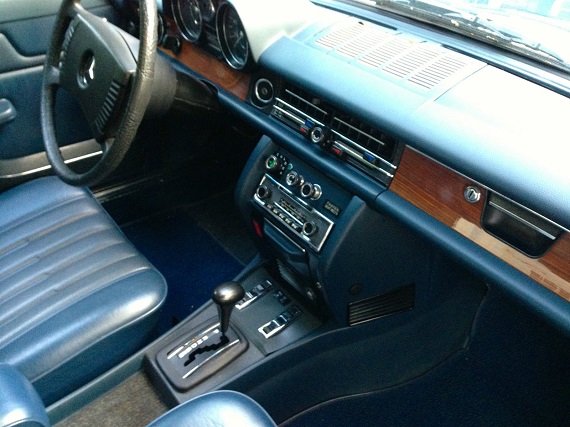 I'm a big fan of the Mercedes from this period and definitely prefer the styling of the W114 to that of its successor, the W123. The W123 may have the better overall reputation, but from a purely subjective standpoint I enjoy the W114 a bit more. I particularly enjoy this 280C in this striking shade of Blue and the overall condition here looks excellent. The much more streamlined bumpers of an earlier model would do wonders for the overall appearance of this 280C, but even with those giant over-hanging impact bumpers this car looks good. The W114 has remained a fairly inexpensive vehicle all things considered, but the condition and extremely low mileage of the example here has raised the stakes some in that regard. Still, with bidding at $15,000 (reserve has been met) this is a classic Mercedes in really nice shape whose price makes it approachable by a wide array of consumers. Even without wild styling these are still head turners when encountered on the road today.
-Rob