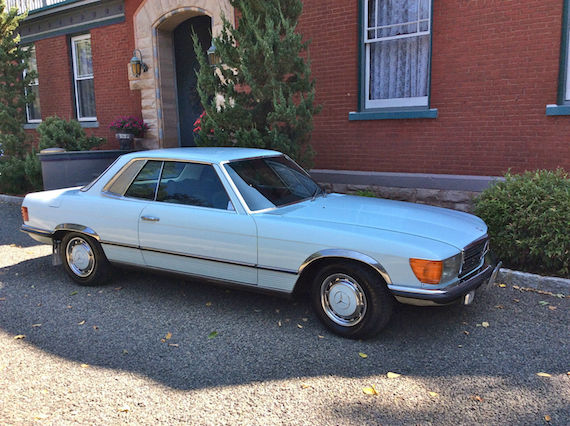 For as long lived as the R107 SL and C107 SLC were, Mercedes-Benz never offered these roadsters and coupes in six-cylinder form in the US market. That's rather curious, given the fuel crunch that was in full swing during this cars production run. Plenty of private importers went and had a go, bringing the 280SL and SLC into the before legislators stepped in and curbed gray market imports. Now that all R107 and C107 models are eligible for import as they are more than 25 years old, one can take their pick from any number of six-cylinder SLs and SLCs out there for sale abroad. Luckily, this 280SLC for sale in New Jersey is already here, offering the classic Mercedes buyer something a bit different than your usual large-bumpered, sealed beam headlamp adorned SLC.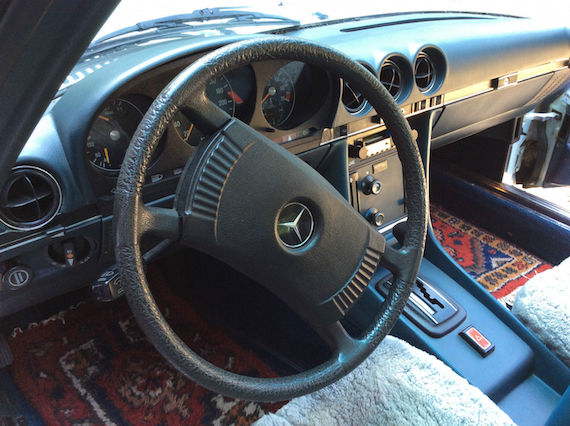 Year: 1975
Model: 280SLC
Engine: 2.8 liter inline-6
Transmission: 3-speed automatic
Mileage: 94,102 mi
Price: $15,600 Buy It Now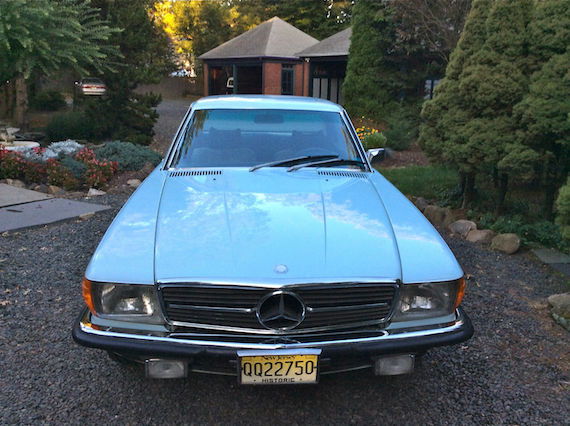 I purchased this 1975 280 SLC vehicle from my sister and had it shipped to the States over 30 years ago. Except for the small cracks at the top of the dashboard, the car is in excellent condition. It has always been garaged, hand washed and never driven in snow or ice. No dents or chips as far as I can see. The front seats are covered with sheepskin. We always had them covered in sheepskin. The seats are in very good condition; fabric front and back. This is the third Mercedes we're selling. We are retired and down sizing the number of cars we have. They were all vintage cars. If you wish to pick up the vehicle and pay at that time, we would require a certified check. If you plan to transport the car to another state, you will be responsible for arranging the shipping. It's a beautiful vehicle. Fun to drive. If you have any questions, don't hesitate to ask.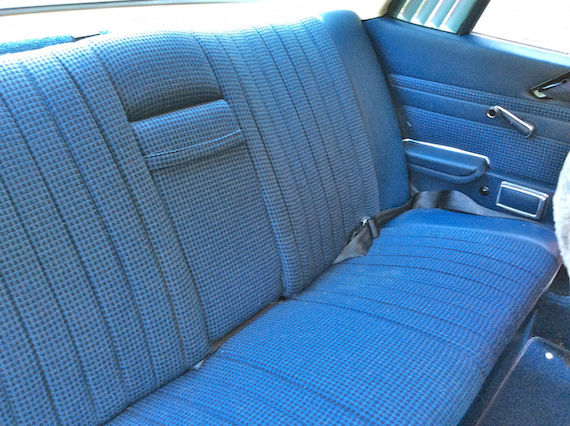 With 560SL prices escalating, this is bound to have an effect on all R107s and C107s at one point or another. For years, the SLC occupied an obscure place in Mercedes-Benz's history, the only coupe to have been based off the SL roadster, save for the short lived SL65 Black Series. While this SLC isn't perfect, it's in quite fine shape for being 40 years of age. We saw a 1976 450SLC with just 54,000 miles sell for just over $10,000 a year ago. Have C107 prices increased this much to warrant almost $16,000 for a non-V8 version? Probably not, but the Euro spec and nice patina on this car might be enough to persuade the hardcore C107 fan.
-Paul