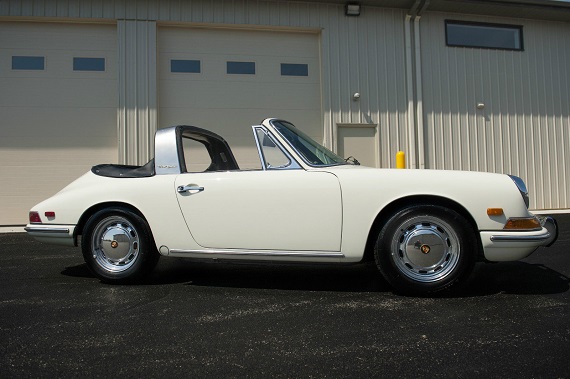 Porsche's soft-window Targa is one of those engineering feats that is a mix of the sublime and the ridiculous. It is a brilliant solution to a problem that never really arose, but with its removable rear window and fixed roll hoop it looks…strange. I think Porsche's engineers realized this as the design only existed for three model years, and during production of the Soft-window Targa a fixed hard window was an available option. Even so, with safety standards failing to render the convertible obsolete it would still take 15 years before Porsche actually produced a Cabriolet version of the 911 so in that regard the Soft-window Targa seems well ahead of its time. There is definitely a lot going on with these. Design aesthetics aside, its short production run for either the 911 or 912 makes the Soft-window Targa a rare and interesting commodity among vintage Porsches and one that surely attracts plenty of questions and gazes within any collection. They are a part of Porsche history and as such always warrant considerable attention. The example we have here is a Light Ivory 1968 Porsche 912 Soft-window Targa located in Ohio.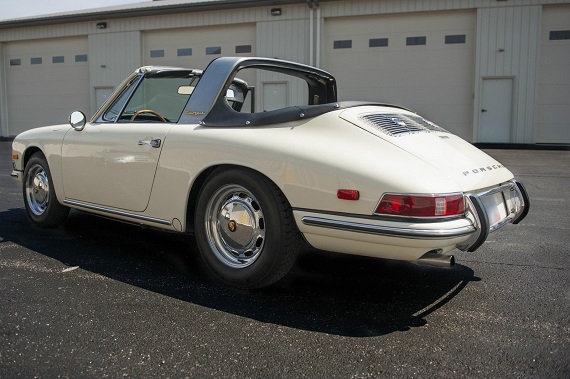 Year: 1968
Model: 912 Soft-window Targa
Engine: 1.6 liter flat-4
Transmission: 5-speed manual
Mileage: Not listed
Price: $100,000 Buy It Now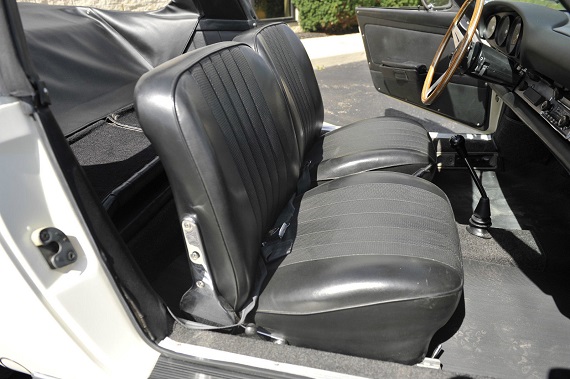 1968 Porsche 912 Targa Soft

This Soft window targa has had a complete bare metal restoration done inside and out. The exterior features a brand new, certificate of authenticity matching, light ivory paint job. All rust was repaired and both front fenders were replaced with new ones due to rust in the headlight buckets. The original fenders will be sold with car, they have been blasted and are in primer. The interior was blasted down to bare metal as well and all rust was repaired and new dynaliner was installed throughout. The front seats were re-padded and the original radio was re-installed. 80% of all the rubber molding was replaced. We have many pictures of the restoration process which will be provided with the sale as well.

Please contact us with any questions or request for more information.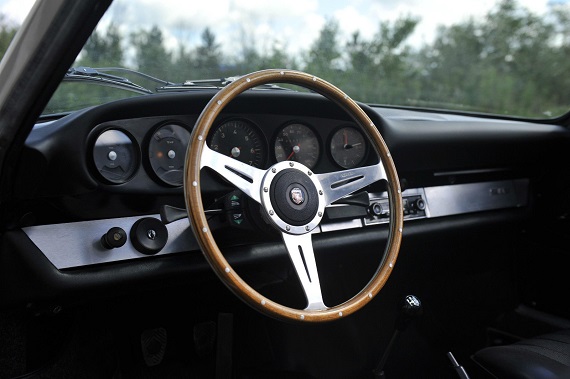 From the description it sounds like this 912 was in pretty rough shape prior to its restoration. In that regard, its current condition looks excellent and I'm sure there's been a ton of time and money invested in giving it a new life. Given their rarity, along with their engineering peculiarities, the Soft-window Targa is one of the most collectible of the vintage Porsches, but $100K is asking a lot of money for any 912. So I'll be interested to see if this sells. For perspective, the only recent auctions I've come across for a Soft-window Targa have all been for the 911S version, which naturally are the priciest of the group. Those easily exceed $200K, with some stretching close to $300K. We're still pretty far from those numbers here, but we must always wonder where the upper limits of the 912 market lie. As Porsche's entry-level model many 912s simply no longer exist as they were rarely deemed collectible and were driven until they died, but once prices reach good 911 territory then it's tough to keep a 912 in consideration. After all, part of their allure is the much lower entry price. These are a special case, but I'd guess we're still a ways away from this sort of price.
-Rob