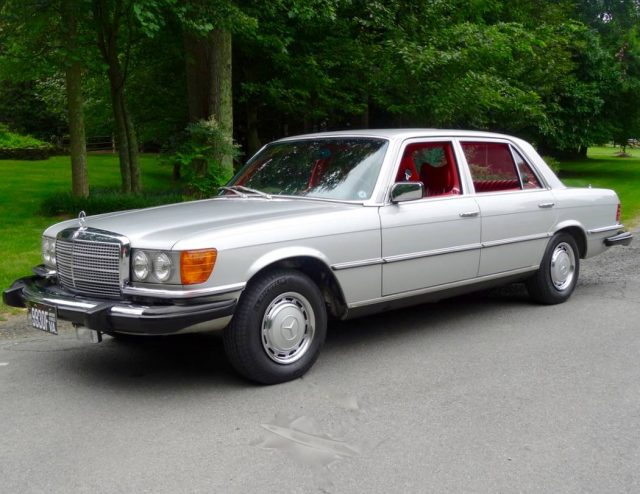 I am a really big fan of "time capsule" cars. Not barn finds or cars that have sat and haven't moved in X number of years, but actual cars that have low mileage, original everything and are ready to be driven normally just like you purchased it from a dealer's lot. Today's car, a 1975 Mercedes-Benz 450SEL, is one of those time capsules. This W116 checks in with a hair over 29,000 miles and looks every part of an original. But this isn't your ordinary 450SEL, it's what hides inside those bank vault-like doors that really sets this car apart from the rest.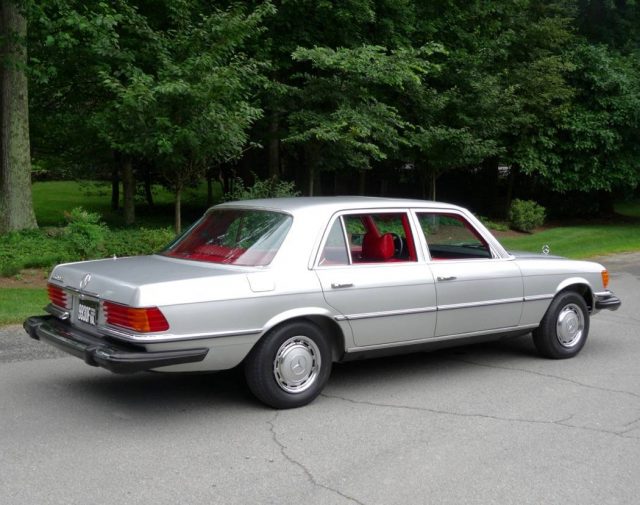 Year: 1975
Model: 450SE
Engine: 4.5 liter V-8
Transmission: 3-speed automatic
Mileage: 29,109 mi
Price: $35,000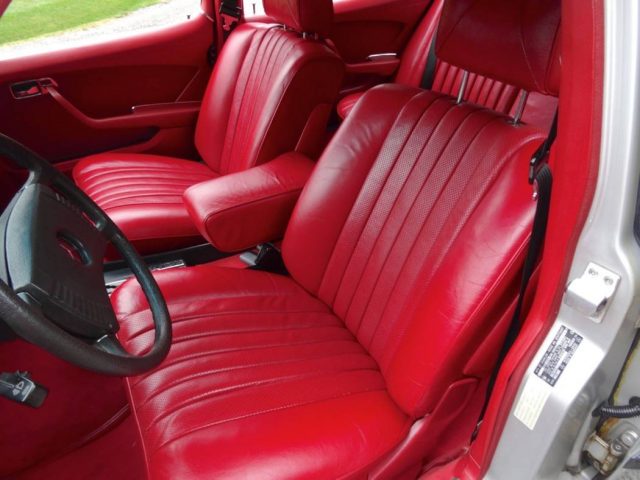 Preservation Class 450SEL. 29,109 original miles. All-original, unrestored 2-owner Type W116. First owner until 2014. All-original paint, interior, bright trim, etc.
Sunroof, original books, tool kit, the original license plate from 1974, and a copy of the original title. A/C performs like a contemporary car. Nothing has been replaced except for maintenance items, nothing modified or changed. Serviced up-to-date, with repair orders back to 1982. Must see and drive to appreciate. For the person who wants the best.
See In Northern Virginia adjacent to Dulles International Airport and Reston, VA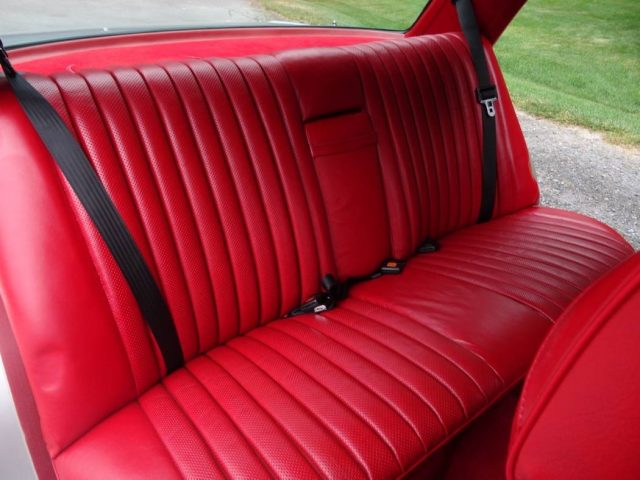 Open those doors and welcome straight into 1975. This car is business on the outside, party on the inside. All red interior is very rare on the W116 and I've only seen it a few times over the years, but none even come close to the condition of this interior. This interior is so red that in some of the photos, the seller's camera has trouble focusing because it gets lost in how consistent and solid the red is. Personally, I love this interior with the plain silver exterior because it's not really an ostentatious car outright. You have to notice and then take a peek inside to see what it is really packing. The thing is, you really have to stay on top of this interior to keep it nice or it can go south very quickly. I've seen some bad examples of these red interiors neglected and it's not a nice place to be. The rest of this car looks just as good as the interior. There isn't one bit that is out of place and it even still has the clean body-colored wheel wells.
The W116 market is a little wonky with prices thanks to speculators (used dealers) thinking that their 450SEL with a bunch of problems is worth $12,000 because the classic European car market is hot right now. They just aren't. I still see private sale W116s go for around the $5,000 and below mark all the time. Hell, I've seen running, driving, W116s sell for a few hundred dollars because they just wanted it gone. There is a very small group of people in this world that love the W116 and spend the money on keeping them nice. I admit, I am one of them, as I keep my 300SD in my daily driver rotation, but they just don't have the mass appeal. I'll be the first one to say that in US-spec form they aren't a pleasing car to look at with the bumpers and quad-round headlamps. But that is where my dislike ends with these. They are just such "heavy" cars. The doors are heavy, the steering is heavy, the throttle and brakes are heavy, it feels heavy going around corners and even the buttons need a bunch of force to use. All that is so satisfying to me.
Now for the price of this car. This seller is asking a whopping $35,000. Personally, I don't think there are any regular 450SELs out there deserving $35,000. I'd argue most of the 6.9 cars for sale aren't worth $35,000. By the looks of it, this seller isn't hurting for money so I don't think the price will be dropped out of desperation any time soon. With any car, all it takes is one buyer that has the money to fall in love and spend this crazy amount of money for it, but that price is just way too high. $35,000 will buy you a nice 6.3 or can probably even get you into a project W100 600. Regular 450SEL cars will always suffer from "Ah, it's not the 6.9" syndrome for as long as they exist and probably keep prices lower than comparable 6.9s. But if you really wanted a unique time capsule W116, this one is probably it.
– Andrew