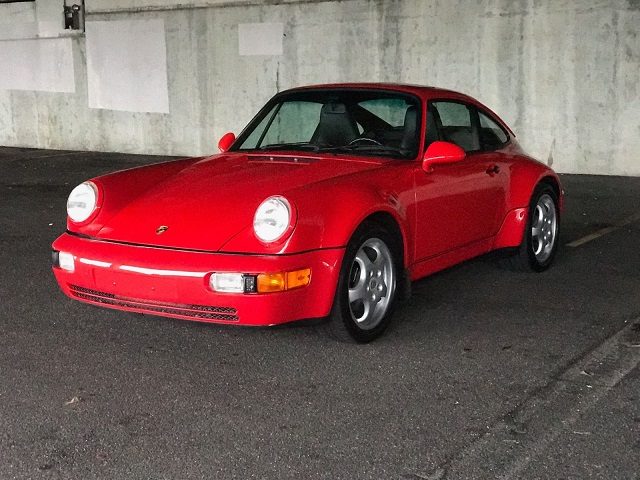 We're moving on from last week's look at (mostly) British and right-hand drive machines. It was admittedly a fun week of exploring cars that we don't usually look at and in some cases that we may never see in person. Now we're back to our regularly scheduled programming, but I hope we can still find a few interesting options for those in search of their newest source of motoring enjoyment.
I'll start here with what is still a pretty rare model: a Guards Red 1994 Porsche 911 Carrera 4 Coupe that importantly is one of the few widebody coupes Porsche produced during the final year of 964 production. The mileage is quite reasonable at 70,785 and the condition looks pretty good, even if the pictures aren't the greatest for assessing that condition.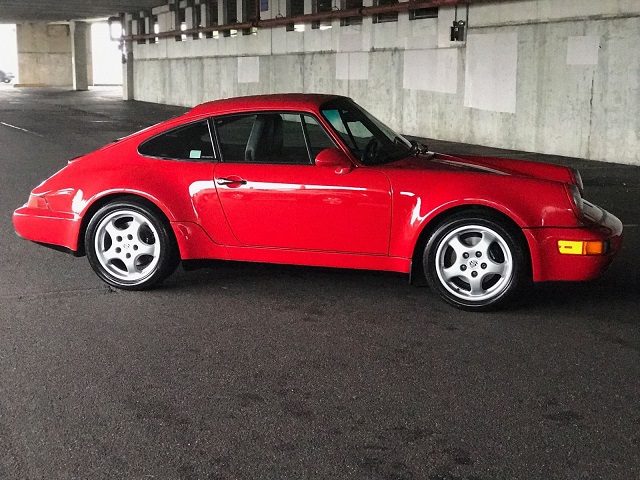 Year: 1994
Model: 911 Carrera 4
Engine: 3.6 liter flat-6
Transmission: 5-speed manual
Mileage: 70,785 mi
Price: Reserve Auction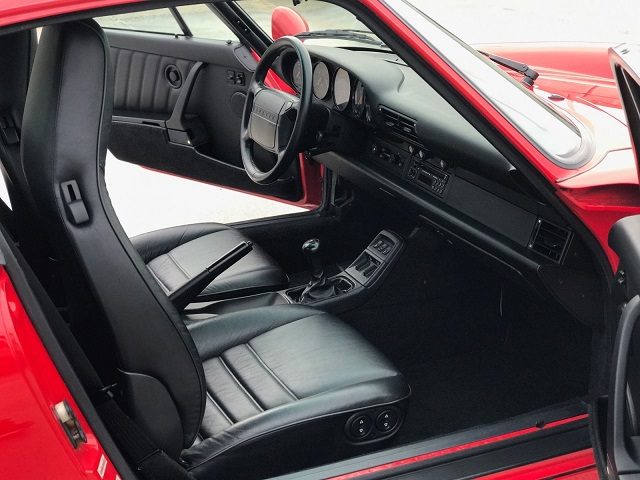 1994 Porsche Carrera 4 WIDEBODY
Guards Red exterior – Black interior
Extremely rare TURBO body
220 cars made in the world!
True collectors piece
1 owner car
Female owner
Car is all STOCK
Have all the books
3 keys
Interior is 9 out of 10, incredible condition!
This car has verb well taken car of its whole life. It's in amazing stock condition.
Any extra photos or any other info please call 718 986 9436

Feel free to follow us on Instagram @allthingsporsches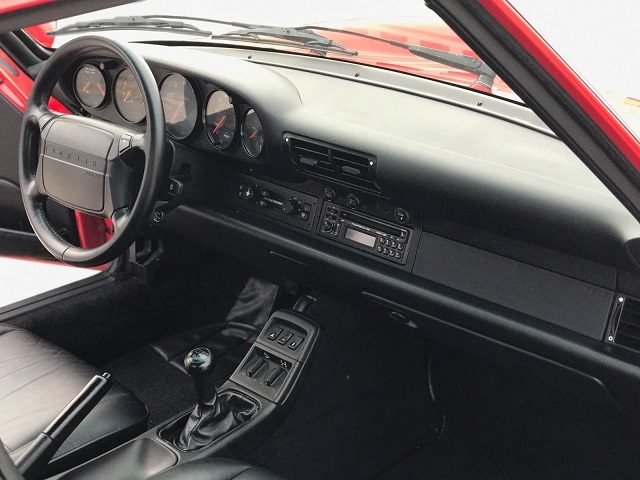 I go back on forth on whether I actually like the wide body on the 964, at least outside of the Turbo. Based on other examples I've seen some of this tends to depend on the presence of the rear spoiler. With the spoiler I love the look, without the spoiler, as we have here, I'm less smitten. There is something about the narrow body 964 that I really enjoy in ways that doesn't apply to other 911 models. But, as I said, I go back and forth with it.
So the exterior shots aren't great here, making it difficult to see what shape the Guards Red paint is in. It looks fine, but we can't tell specifically. It's definitely got great pop! The interior is a bit easier to assess and looks in very nice shape. Our hope would be that the quality of the interior condition holds true for the exterior. There are other points in this 911's favor as well – it's said to be one owner, to possess all of its original books, and to be entirely original – though we aren't provided with the necessary material to back up those claims. All of that will need to be confirmed of course.
Bidding currently sits at $70,100 with not much time left in this auction and the reserve remains unmet. These wide body 911s do tend to be fairly pricey relative to other 964s, but with more than 70K miles on it we're probably close to as high as this one should go. If everything I questioned above checks out, and there are plenty of service records available, then I could see a premium, but ultimately this one might slip slightly off the radar of some collectors and limit its potential.
-Rob