Isn't that what the Barret-Jackson folks would call it, a resto-mod? A very well done restoration with a custom touch to make this one a one of a kind, while not straying far from the original BMW 2002 formula.
1975 BMW 2002 Custom 2002 on Roadfly: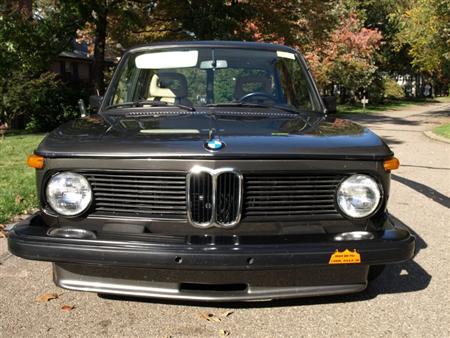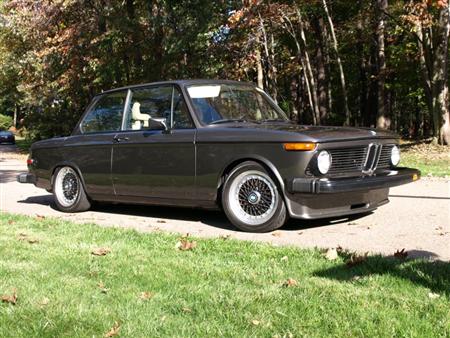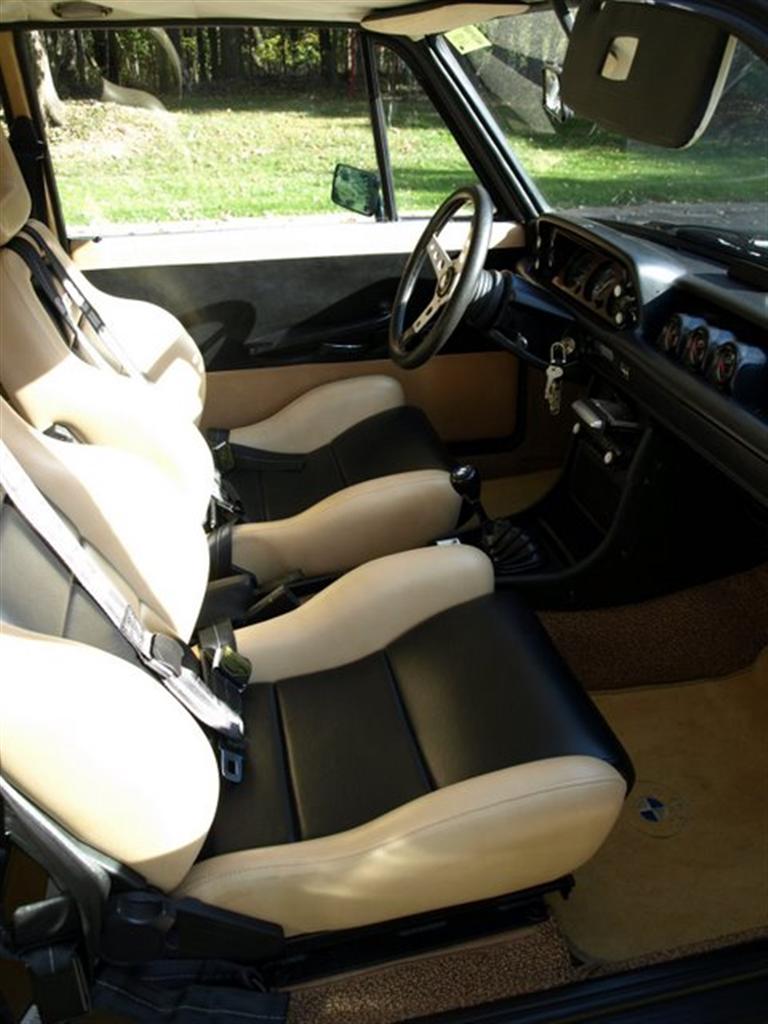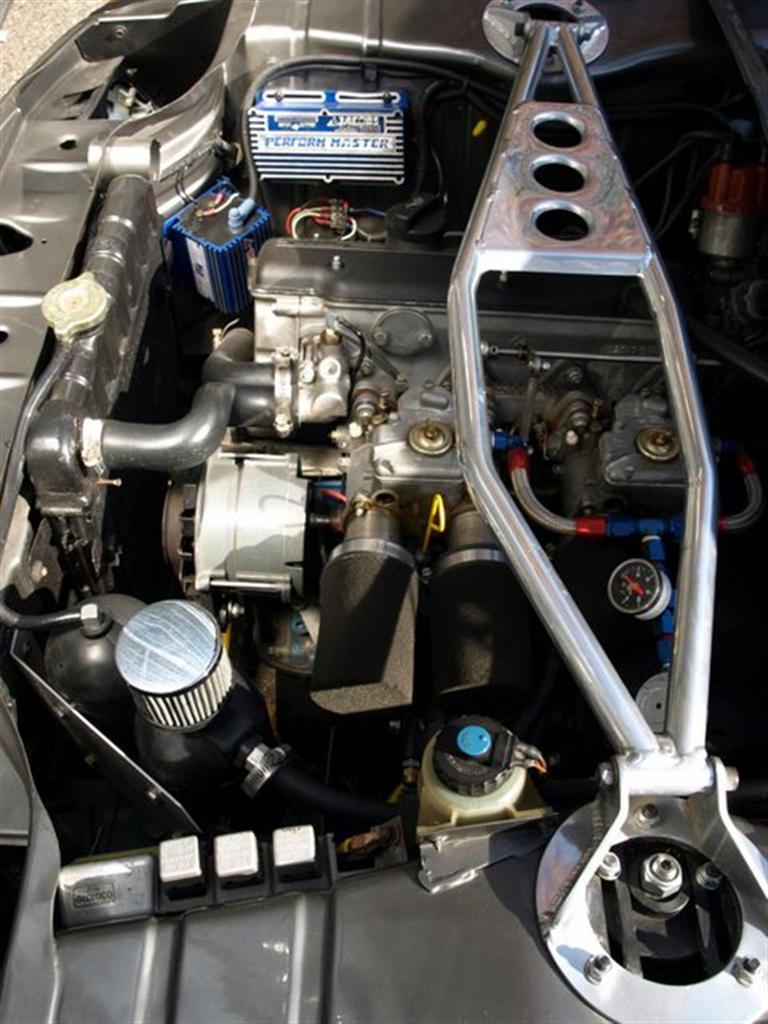 quote from seller's Roadfly listing:
1976 BMW 2002 Complete restoration 1996, three coats paint, five coats clear, Epoxy under carriage, Kamei front spoiler, blacked out trim. Custom interior featuring; Koenig two-tone seats, 4-point harness, rear seats and all panels to match. New carpet and head liner. Racing suspension; Ireland engineering coil over suspension, 400# springs front, 350# rear, anti sway bar set 22/19 rears adjustable, Wildwood calipers with slotted rotors, 250mm rear brake kit, tii master cylinder, front to back braided stainless steel brake lines, and biased control. Engine built by Korman Autoworks started as stage 2 S-10, upgraded with 304 cam, dual 45 Weber's, offset cam gear, titanium valve spring retainers, steel alloy connecting rods, triple row radiator, aluminum flywheel, Jacobs electronic ignition, Braided stainless gas lines, rear battery mount, Stahl header, Ansa Exhaust, Aluminum strut bar, short shift kit, HRE Basket weave custom wheels, Yokohama AVS ES 100 155/50R15. , 2nd place BMWCCA Concours 1996, 1997, Peoples choice 1999. Quit after 1999, to difficult to enjoy driving and show, would rather drive. To see additional pictures go to; http://picasaweb.google.com/jjt.public.gallery/2002#
The beautiful paint choice with 'shadow line' trim treatment, spotless interior, period correct looking HRE wheels, and nicely warmed over Korman built motor make this car a standout. But with a $25k price tag, it stands amongst the most expensive company in used BMW 2002's like this Turbo on BringATrailer. Like most cars that I post like this, I often wonder how the owner can part with it considering the effort and money invested.
Check out other modern classic BMW's for sale on GermanCarsForSaleBlog.
dc
Update: This post is out of date and the item listed is probably not available any more. Why not take a look at these BMW 2002 tii's and parts that are currently for sale!
[AffomaticEbay]BMW 2002 tii[/AffomaticEbay]