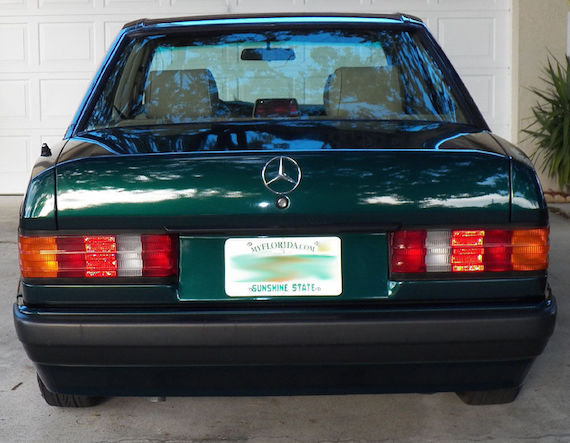 The low mileage Mercedes-Benz 190E 2.3 Limited Edition we featured last October is back up for sale, the seller having lowered the price by another $2,000. Not many of these Limited Edition W201s left in this condition, but how far will the seller have to go to find a buyer?
The below post originally appeared on our site October 15, 2014: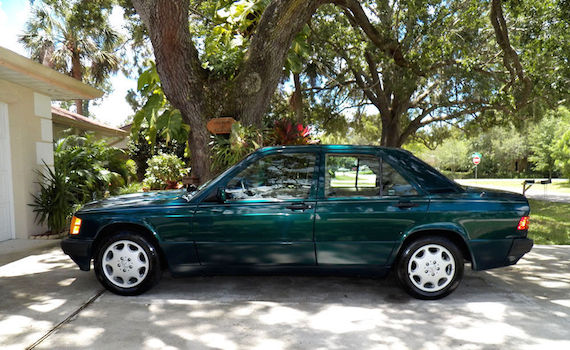 Not a lot of folks lamented the passing of the Mercedes-Benz W201, or Baby Benz, as it was dubbed. With a new BMW 3 series on the scene for 1992 and an onslaught of Japanese luxury in the early 1990s, the car that broke the compact mold for Mercedes was seeming to get a bit long in the tooth. But the folks in Stuttgart weren't going to let the car ride off into the sunset without one last hurrah. The 190E 2.3 Limited Edition was a run of 700 cars at the end of W201 production that were all painted Emerald Green with a Parchment leather interior. Other features included 8 hole alloy wheels, burlwood interior trim, dual rear headrests and deletion of the model badge on the rear trunk lid. This example for sale in Florida is the lowest mileage example I've seen in a long time, having traveled only 42,000 miles with the condition certainly affirming this fact.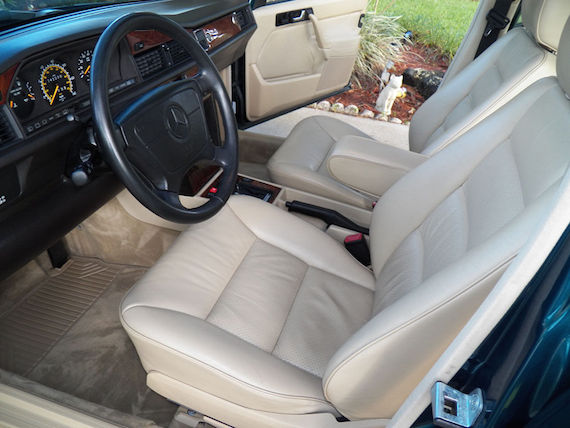 Year: 1993
Model: 190E 2.3 Limited Edition
Engine: 2.3 liter inline-4
Transmission: 4-speed automatic
Mileage: 42,238 mi
Price: $12,950 Buy It Now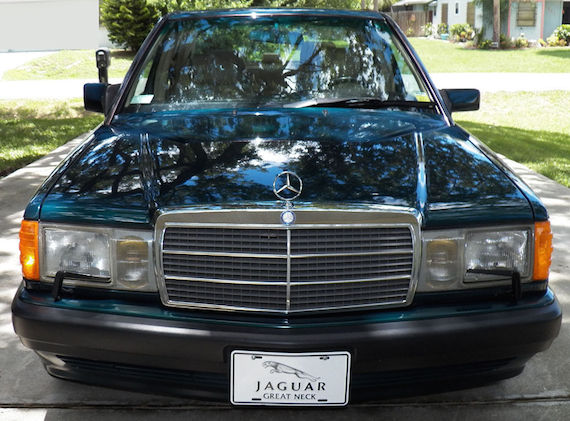 Original and Beautiful Limited Edition:

1993 Mercedes Benz 190E 2.3 Limited Edition with only 42,000 original low miles! This beautiful and original last year of production 190E is perhaps among the finest known examples of this rare automobile. While the images can speak for themselves, feast your eyes on the gleaming mark free, rust free pristine emerald green color with beautifully matching parchment leather interior. While you gaze please compare with other 190E's of the era and note the similarility and start differences, namely the upgrades on this car.

The 1st owner of this automobile, a computer company in New York City (yes this automobile qualifies as a true New Yawker) apparently stored this exceptional auto in a parking garage for most of it's life as there's a mere 42,000 miles on her beautifully preserved self and shows like a virtual new car. Note that these cars sit just a little lower than the standard version 190E, has custom mercedes benz alloy wheels as on the more expensive models as per the factory. In fact with "emblem delete" on this model, many people mistake her for the 300 series, go ahead take a look at the backside of the car, see? Look at the interior. That's real top grade leather which is also a big improvement over the standard model and this model also has the exotic wood dashboard all from the factory.

The car came to me via a NY Cadillac-Jaguar dealer who had the car for sale at just under 17K. Additionally I invested several thousand dollars in regular maintenence, records are of course available to the new owner to bring this beauty ready to show down South or anywhere as the car really does appear to be very easy to show and compete with other mercedes around the country or around the world. By the way this one comes with a certificate from Mercedes Benz of America certifying she's only the 25th Limited Edition made.

I'm losing garage space in a couple of months so if you are looking for a truly spectacular 1993 Limited Edition 190E and want a great deal to boot, please take a look here as I will deal for an easy transaction. I have a recent inspection report (Feel free to have an additional inspection done) and shipping the car with a quality shipper like Montway inside the truck is easy and reasonable. I have the title in my safe so show me the money and let's make a deal on this really choice all original and rare automobile! P.S. Be prepared to get compliments on this car at gas stations, while driving along ocean drive you'll get the thumbs up!

For more images including the chassis etc please visit : http://mercedesbenz190e.com/190e_mercedes_benz_limited_edition.htm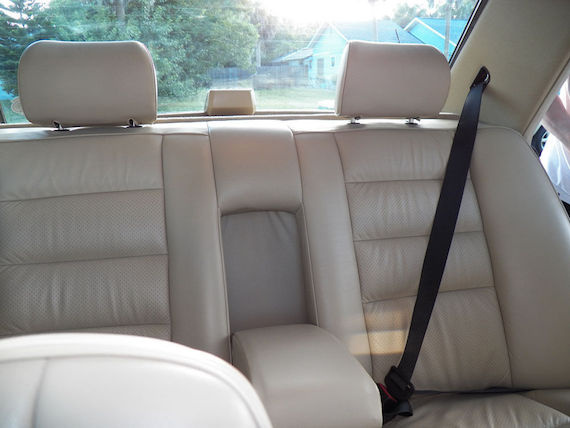 There can't be many 190E 2.3 Limited Editions in this shape left, but the price on this one is quite optimistic. Sure, they are rare, but at this price point, it could buy you a very nice 190E 2.3-16 or 190E 2.6 and leave you with plenty of spare change. If you have to have the very best, most highly-optioned 190E 2.3, though, there are few better choices than one of these late production Limited Editions, though.
-Paul