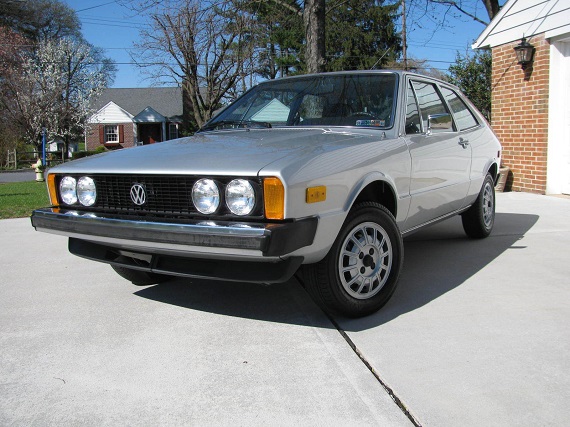 One of the joys I've experienced in fatherhood has been to share some of my prized toys with my son. Watching him play with my treasures again fills me with nostalgia and, occasionally, curiosity. Last night, for example, he charged about the house with two Hot Wheels trucks that I had as a child. Now, I didn't have the most extensive collection of toys when I was a boy, but I did have some really neat pieces. Two of them were these steerable trucks; a cab-over Peterbuilt and a more traditional Ford tractor that for some reason had flames and "Hot Sauce" decals on it. I don't remember applying those, but more importantly somewhere in the past 30 years the steering trailers just went missing. I never thought about it much until yesterday, when I saw my son excitedly playing with them. I mentioned to him that they used to have trailers, but I was unsure about where they were. Inquisitive as most four year olds are, he simply asked "Can't you get a new one?". Huh. I hadn't considered that. But in the age of the internet and eBay off I went. It didn't take too much research to find out they were from the "Truck Co" series from Hot Wheels. It took even less time to figure out they were fairly rare. But on eBay, sure enough, there were not only used examples that matched mine, but brand new ones in package with the steering trailers. COOL! Then I looked at the "Buy It Now". WHAT?!?! I exclaimed as I could barely believe my eyes. $250. That was the price – for one. Even used examples of just the cabs were asking $30-50, and the harder to find trailers trade above $100 used. Is this what recreating your childhood costs now? But, the thing is, you can't go down to your local hobby or toy store and buy a brand new 1985 Hot Wheels car or truck. And you certainly can't go down to your local Volkswagen dealer and buy anything near as cool as this 1977 Scirocco: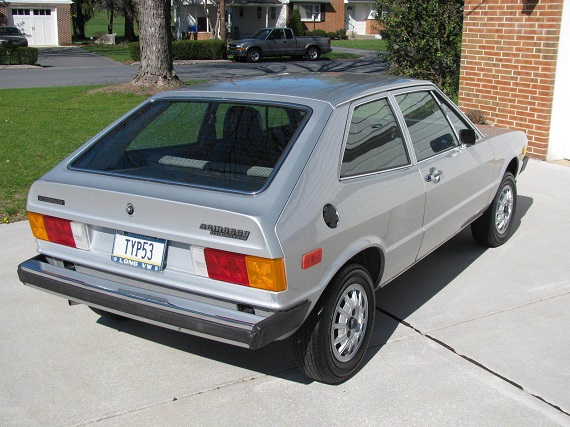 Year: 1977
Model: Scirocco
Engine: 1.6 liter inline-4
Transmission: 3-speed automatic
Mileage: 72,058 mi
Price: Reserve Auction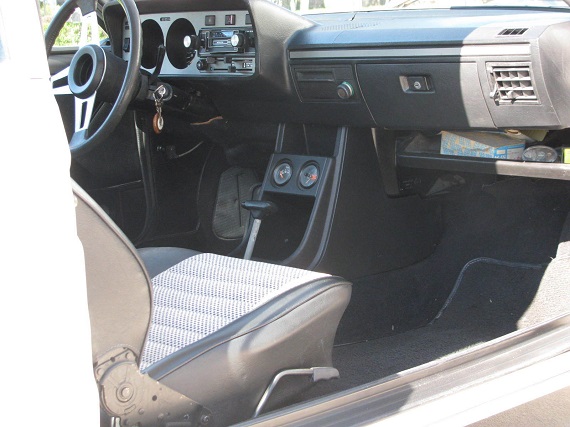 My mom bought this new when I was 17. I wasn't allowed to drive it until I was in my late 20's. I restored it in 2003. It has always been garaged and has no rust. It was ordered with automatic transmission and no radio. My dad installed a Kraco radio and Radio Shack speakers soon after purchase and they remain in the car. Seats were reupholstered in1984 because my parents felt the tartan seat material was not wearing well. Car was featured in Autoweek in January 2006 and was chosen to be a featured car at the Carlisle Import show in 2005. Car was just serviced and inspected in November of 2015 and a new fuel pump was installed along with oil change and tune up. New battery. This car has never been modified from stock. Rare opportunity to own an unmolested A1 Scirocco.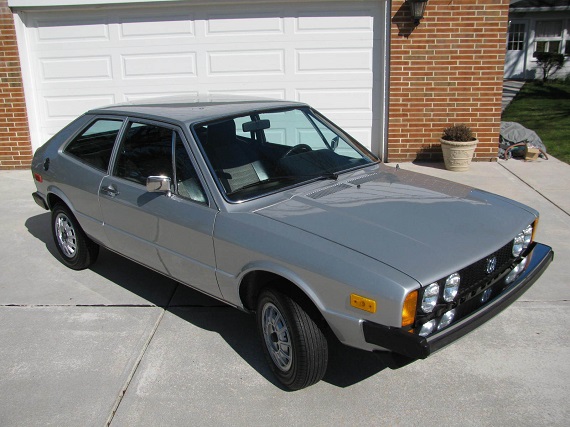 Gosh, I don't even care that it's an automatic. It's beautiful. And, it got me thinking. Is this the best looking Volkswagen ever made? I guess I love the chunky style of the 1990-1992 2.0 16V GTis and the Karmann Ghia is one serious looker, especially the Type 34 examples in two-tone. But I think a clean, original Scirocco S might give them a run for their money. This is the earlier example with the grill-mounted corner lights, and it's not 100% original. But as a period piece, it's just darn hard to beat. Finding clean first generation Sciroccos – especially early models – is exceptionally hard nearly 40 years on, and this might be one of the cleanest ones we've seen with a great generational story to go along with it. It's no surprise that active bidding is pushing the price up. It sits at $5,200 with two days to go and the reserve still on. I'd guess the seller is hoping for nearly double the current bid. And, frankly, if a hot wheels truck from 1985 is trading for $250, I think a Scirocco that actually runs, drives, and basically looks new is worth 40 times that. They are 1:43 scale, after all. And I'd have to say, this is one I'd love to have to watch my son play with. Alas, wants and needs seldom align and the budget and space are never enough to match dreams. But there's someone around wishing they had the Scirocco they couldn't have (or used to have) in 1977, and here it is.
Special thanks to our reader Wojciech for the great spot.
-Carter