Captain Clean (aka Andy McCulley) from flüssig magazine is back with an early Porsche 928 5-speed manual in a rather unique color.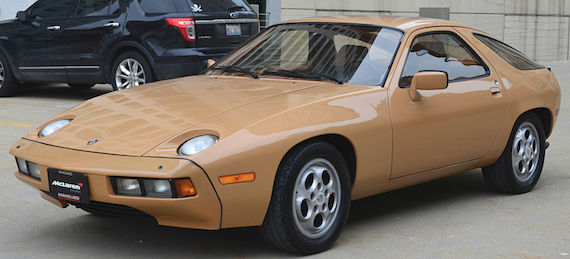 Here we have a beautiful Cashmere on Cork (beige on beige) 1978 Porsche 928 with a 5-speed manual. I'd love to meet the person who walked into a Porsche dealer back in 1978, saw a nice red or black 928 and said "I like that car, I'll take a beige one." Joking aside, I have to say that I love the color on this nice example. It exemplifies the trends of the late '70's. In fact, the only thing missing is a nice set of pascha seats and door inserts.
This particular car appears to be a pretty decent example. I have noticed a few imperfections that are not unordinary on a 37 year-old car. There appears to be at least one crack in the dashboard, there is some leather shrinkage on the front seats, the carpet has seen better days, the wheels seem to need refinishing, the gasket surrounding the lock on the rear hatch doesn't appear to be a factory original piece, the anodizing on the rear window trim has mostly worn off, the illustrations on the window switches have worn off, and the jump post cover is missing. In addition, there appear to be covers of some sort on the interior door pulls and armrests/door card container covers. While this may seem like a long list, these are pretty minor imperfections given the age of the car. The door vents don't match the center air vents, but you'll find this on many '78s. Earlier builds had door vents similar to the center vent. This is evident in the 1978 owner's manual and brochures. A switchover occurred in mid production to the "later" style door vents seen on this example and much later these "early" center vents were phased out and replaced with "later" style vents that would match the door vent design seen here.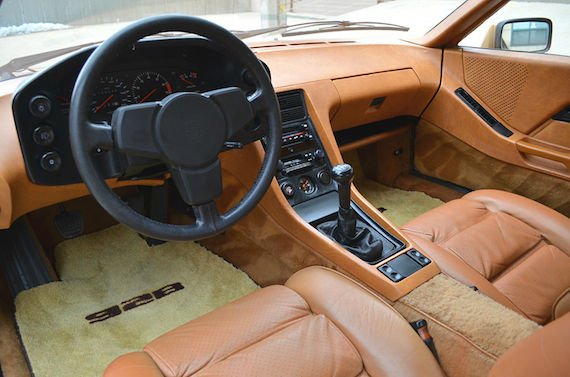 Year: 1978
Model: 928
Engine: 4.5 liter V8
Transmission: 5-speed manual
Mileage: 69,546 mi
Price: No reserve auction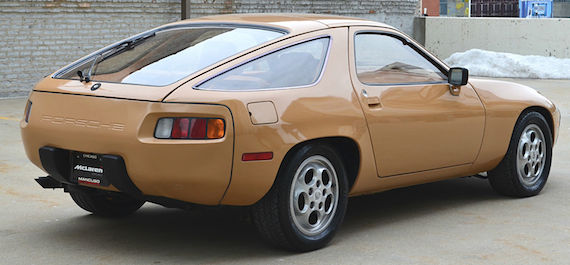 Original and the first year of the sought after and increasingly valuable Porsche 928. Equipped with the rare 5-speed manual transmission and equally rare Cashmere Beige paint option. This 928 drives excellent with great power and sound. We found it in southern California and it is extremely clean and rust free. Drive anywhere with confidence.

Financing available, please inquire.

We encourage you to visit our showroom and see this car for yourself. We are located in Chicago's bustling River North district.

For more detailed information please call (312) 624-8586 or email info@mancusomotorsports.com.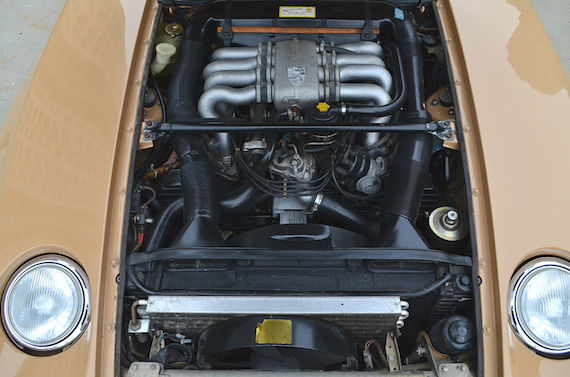 I talked to a salesman at McLaren Chicago who informed me that the car does not have a comprehensive service history, and that it is not a concours level example, but is a very nice driver quality 928. Nice driver quality '78's are very rare, and I haven't seen a concours condition 1978 928 for sale since 2009. All considered, this is certainly one of the nicest '78's I've seen for sale since I began following the 928 market in 2007. Also, I speculate that if a buyer were to put forth a bit of due diligence, he or she could trace the history of the car and contact some repair shops or previous owners who may still have service records on file. This approach has worked for me on many occasions in my attempts to acquire full documentation on various cars. Unfortunately I did not ask the car has had any paintwork in the past.
As with most 928's, it is very difficult to place an exact value on this car, but given where bidding currently is, and conjecturing on the demand for 1978 928's, I can theorize that it will sell within the range of $16,000 to $20,000.
-Andy