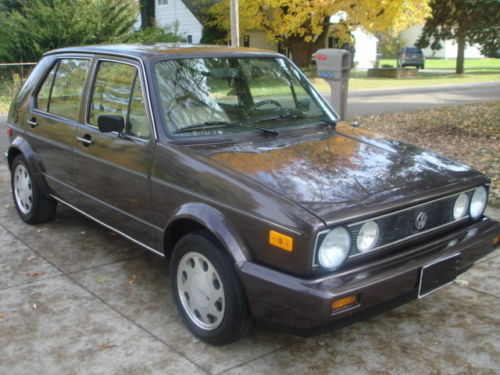 When one talks about dream Mk.1 Volkswagens, the Rabbit Diesel L usually doesn't come to mind. Typically folks want an early gas model or the GTi, but this diesel may just sway a few people. Period correct (and back in vogue today) respray in brown over tan interior with a cabriolet body kit, this diesel looks neat and is sure to save you lots and lots of money at the pump. If Volkswagen was still importing Rabbits to the U.S. in 1991, this is what they would have looked like: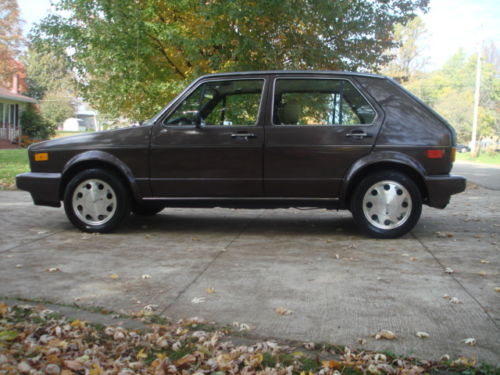 Year: 1978
Model: Rabbit Diesel L
Engine: 1.6 liter inline-4
Transmission: 5-speed manual
Mileage: 59,566 mi
Price: Reserve Auction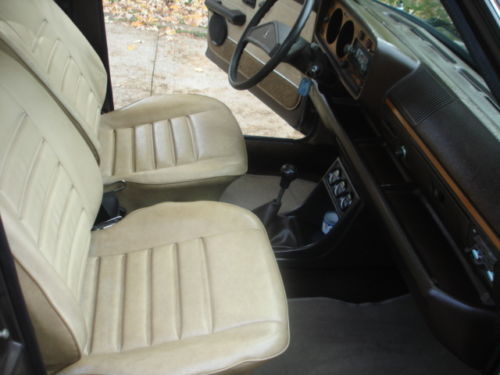 I am selling my fully restored 1978 VW Rabbit Diesel. Runs and drives perfect.

The engine was replaced with rebuilt 1.6 L diesel engine and 5 speed manual transmission. New water pump, timing belt, bearings, piston

rings ( GOETZE brand), and new injectors. 59400 miles on the car, but only 500 miles on the rebuilt engine.

New battery, and heather core. No A/C.

New clutch, and clutch cable.

New (Brembo) front brakes and pads. new rear break shoes and wheel cylinder. New master brake cylinder, and emergency brake cable.

New struts (Sachs) and struts mounts on front, and new rear struts. All new wheel bearings (front and rear).

Nice 14″ aluminum wheels taken from 1990 Jetta with good used tires. Alignment and tire balance done.

Custom bumpers, grill, and double euro headlights (replacement H4 bulbs).

Car painted.

Interior looks great. New brown carpet, with original tan headliner, and clean tan leather seats. Two small cracks on dashboard (see picture).

Original radio, new door speakers. GTI console with gauges oil, temperature, and voltage.

For additional information call 330-328-4178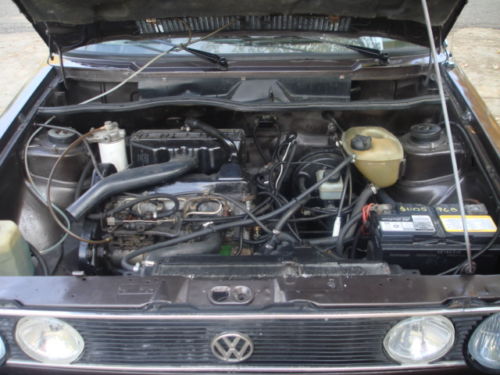 There is no doubt that a tremendous amount of work went into this L, and that's pretty atypical. A careful buyer should be willing to pay a premium with all of this work done – with an engine overhaul, all the bodywork done, and a neat interior, if you want an earlier Rabbit that's both show-worthy and an economical driver, this car suits the bill perfectly. I love the combination of the cabriolet pieces onto the 4 door Rabbit; I think it works perfectly without looking out of place. The teardrop alloys also fit perfectly, again looking correct without being out of place. As a period resto-mod piece, this car just strikes me as awesome. Reserve is still on but as of writing bidding is low; I'd expect the reserve is in the $5,000 – $7,000 range considering the amount of work that's been put into this; at that price, it'd be well worth it.
-Carter