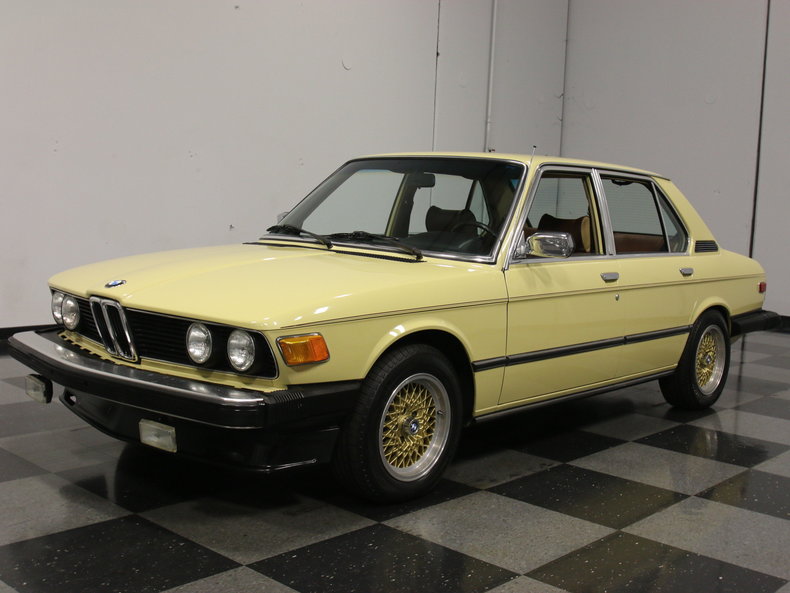 In yesterday's Alpina Roadster post, I mentioned cars that you just don't see much of any more. Is there a better example than the BMW E12? I'm sure there is, but in many ways the E12 embodies exactly what I was speaking of. Early examples suffered from the notorious thermal reactor problems – something that would likely put them on a CIA watchlist for extremist activity today. But it wasn't just engine problems that struck the E12. There was one that a friend of mine owned and then sold to my cousin. It was a fun car for sure with tremendous personality, but it also had tremendous rust – the downfall of many 1970s BMWs. From the floorboards to the (leaking) fuel tank, it seemed to rust from everywhere. Not many of these sedans survive today, but they really established the benchmark for BMW's mid-range sedans that carried over through today – they were, at the time, the best driving sedans money could buy:
Year: 1979
Model: 528i
Engine: 2.8 liter inline-6
Transmission: 4-speed manual
Mileage: 78,911 mi
Price: $18,995 Buy It Now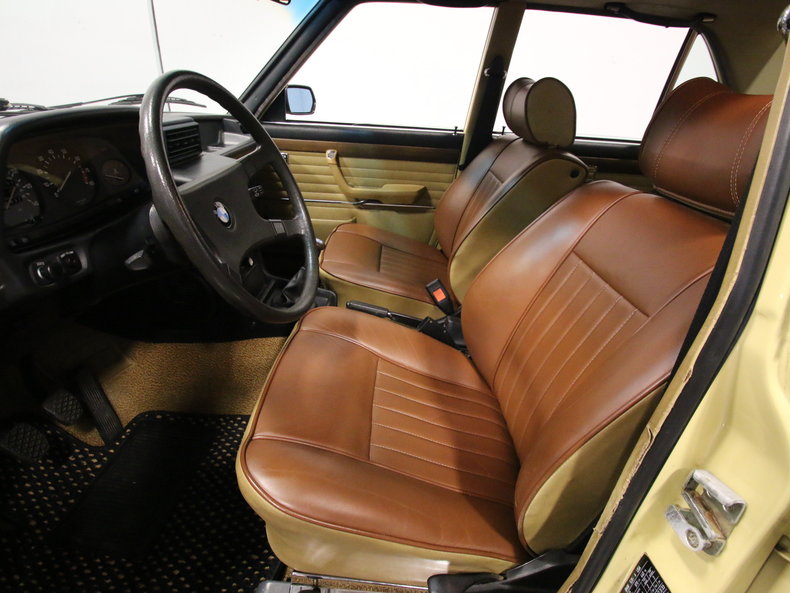 VEHICLE FEATURES & OPTIONS

Defrost, AM/FM Radio, Heat, Vinyl Interior, Fuel Injection, Power Brakes, Power Steering, Power Windows, Seatbelts, Numbers Matching, Sunroof, Air Conditioning, Power Locks

SELLER REMARKS

Remember when BMWs were about, you know, actually driving and not seeing how interconnected you could be with your phone? This 1979 BMW 528i is the perfect antidote to the tech-laden machines they're selling today, motoring distilled down to its bare essence, a machine that makes no apologies about being about transportation rather than E-mail and YouTube.

Spending almost its entire life in a single owner's collection, this is just how you want to buy your vintage European luxury car. It's been beautifully maintained since it was new by a guy who simply loved the car and all its many virtues, and worked hard to preserve it in top condition. The light yellow paint is subtle and elegant, and works well with the aggressive chin spoiler and clean, chiseled lines. The kink in the C-pillar leaves no doubt about the car's identity and as far as we can tell, that's original factory paint. There are, of course, a few touch-ups here and there, but someone has obviously spent Saturdays waxing and buffing the finish and it has never lived in a harsh climate or outdoors. All the rubber pieces remain dark and supple, a rarity on any car of this period, and a few chrome accents give the 5-Series an upscale look that suited its position on the BMW hierarchy. For many of us, there's just a simplicity about the design that's exactly right and it's kind of a shame that simplicity for simplicity's sake has fallen out of fashion.

The tan interior has a combination of original and new pieces. Most obvious are the seating surfaces, which were originally cloth but have been recently reupholstered in handsome tan vinyl that does an awfully good impersonation of leather. The two-tone effect is rather attractive and does nothing to diminish the direct driving experience you get from behind the wheel. Big, easy-to-read instruments are visible through the spokes of the fat steering wheel and yes, that's a genuine shift-it-yourself transmission there on the center console, no flappy paddles required. Attractive coco mats protect the carpets and add a Teutonic look and the back seat offers plenty of space for passengers. Accessories include somewhat unusual power windows and an AM/FM stereo radio in the center stack. The 5-Series also includes a spacious, well-shaped trunk that's happy to carry your gear on your next high-speed road trip.

BMW made their mark with turbine-smooth inline sixes, and the 2.8 liter engine in this 528i lives up to the hype. It's also nice to see the nomenclature on the trunk lid actually matches what's under the hood, always a reassuring sign back in the day. The engine has obviously been nicely maintained and runs superbly, pulling the sedan without working too hard and feeling like it could rev forever. Fuel injection means it starts easily and idles well, and thanks to its tidy size and smart gearing, fuel economy is decent, too. The suspension is athletic, as you'd expect, but never harsh and it all depends on how you drive it. Trundle through rush hour traffic and it's luxury car smooth, but bend it into your favorite twisty road and it hangs on and builds confidence. The underside is original and in good order, and the new exhaust system gives it a wonderful six-cylinder baritone wail at speed. Handsome BBS-style alloy wheels are a nice touch and carry 205/60/15 Michelin performance radials.

You don't see many of these anymore and that's a shame, because they really are fine road cars. If a vintage BMW is what you seek, this is a very good one. Call today!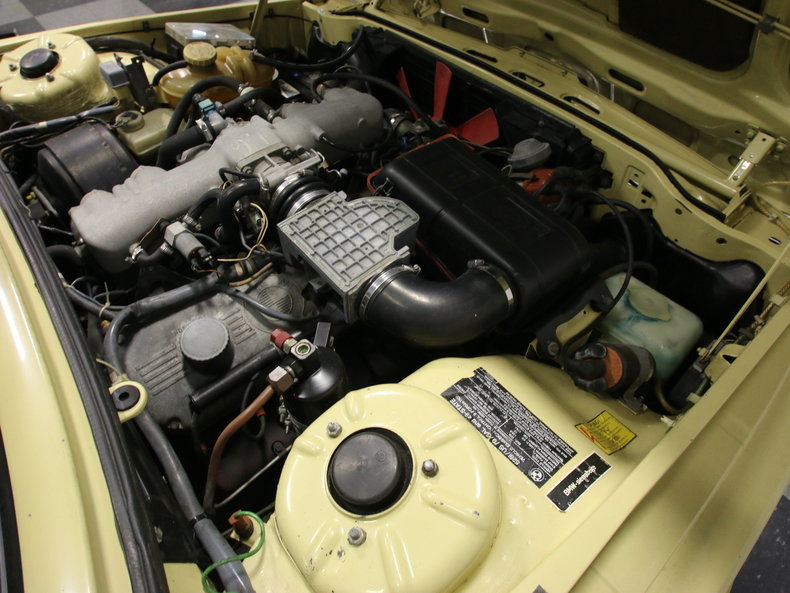 I believe the color to be 147 Safari Beige, and I have to say it's probably not the best shade to make the E12 stand out. But stand out this one does, with gold BBS Mahle wheels and some lovely period bits like the chin spoiler and fog lights. Inside the 70s theme continues with the interestingly reupholstered seats. Do they pull off the look? It's a bit too busy in my eyes, but overall isn't badly done. Miles are low and overall condition appears far above average, and it's quite nice that the seller has included extensive underbody photos. But then there's the price. Not only will $19,000 get you into a much nicer E28 535i, you're into E28 and E34 M5 money. Heck, you're really on the border of E39 M5 money at that point, or any other of the many great driving later BMW sedans. Okay, some of them are much less unique than this E12, but I fail to see how that makes this particular example more value. We've seen similar – albeit automatic – examples trade for less than one third this asking price. As much of a neat time piece as it is, I doubt this car would sell for even half of current asking price.
-Carter