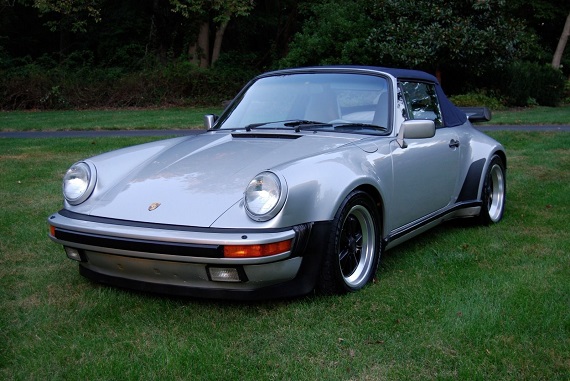 I've had my eye on the market for the 3.2 Carrera of late after coming across a slew of them with very high prices. We're seeing similar movements, though with more actual sales, with the market for the Porsche 930 as well. The car we see here, a Silver Metallic 1987 Porsche 911 Carrera Cabriolet with the M491 (Turbo-look) option package and 109,300 miles, walks a line between both of these worlds, but right now is avoiding the very high asking prices of those others. The pricing phenomenon with the 3.2 Carrera seems down primarily to some very-low-mileage examples coming up for sale, which obviously won't really have much bearing on this one. We should keep in mind though that as an '87 MY Carrera this M491-equipped 911 also has the G50 5-speed transmission and we don't see quite as many of these around. These factors all combine to make this a pretty desirable 911 and if the condition is as the seller describes it should have plenty of life left in it.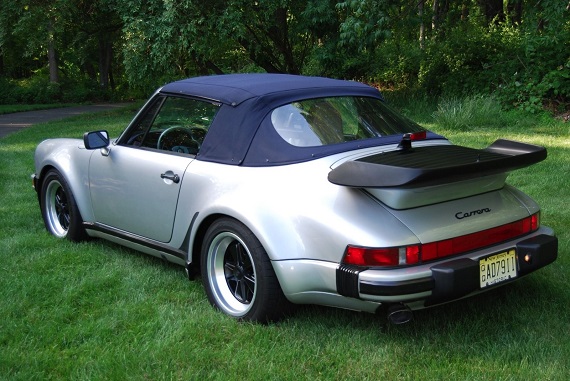 Year: 1987
Model: 911 Carrera Cabriolet
Engine: 3.2 liter flat-6
Transmission: 5-speed manual
Mileage: 109,300 mi
Price: Auction ($75,000 Buy It Now)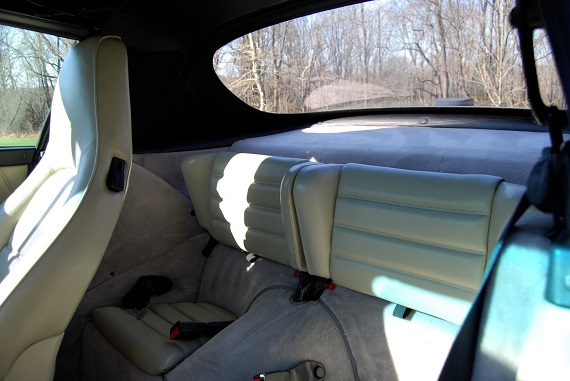 I have had the joy of being the steward of this great car for the last 10 years! It is absolutely perfect. Everyone always compliments it, and those who have worked on it are amazed by the condition. We DRIVE it, it is allowed to get out and play! Kept covered in a dry garage. But always comes out to breath when its nice. I have a folder of all records dating back to 1995 and all the original tool kits, keys, and manuals.

Things I have had done, besides oil n lube on regular basis:
New Blue Manual Top and Back Window- 98k mi
New Headliner- 98k mi
Complete Carpet / Mats Kit- Linen Tan- 98k mi
Break Pads- 105k mi
Repaired Heat Controls to allow proper operation of heater – 107.8k mi
Alternator- 107.8k mi
Fan Housing Mount- 107.8k mi
Sway Bar Perch / Sway Bar Bracket Left Rear- 107.8 k mi
Sourced and Refinished- Correct OEM Fuchs 1987 Vintage Front & Rear Wheel Set- 107.8k mi
New Bridgestone Tires, Front 205/55R16- 107.8k mi
New Bridgestone Tires, Rear 245/45R16- 107.8k mi
New Lugs and Center Caps- 107.8k mi
Major work, completed prior to my ownership:
Stone Guards, Gaskets, Rubber Trims- Replaced- 93k mi
Major Rebuild, Pistons, Cylinders, Valve Stem Seals, Valve Job- 84.5k
I am not a Porsche Nutt, but I have loved this car. Please do NOT contact me to correct my description of "perfect"! I know there is a "One of 16" claim out there, I do not desire to defend or discuss this, the car is rare, and in great shape. It was originally built and shipped to the US market, that has been certified. I have the Factory Original Steering Wheel, that was replaced by prior owner, with the aftermarket Moma seen in photos. The Paint is original and near perfect, with almost 110k on the odometer, there is only a few stone nicks on the front spoiler, minor one on the hood. One (almost) unnoticeable imperfection on passenger door, and minor scuff on driver front fender lip. AC functions, but needs to be charged, I do not choose to use it.

Paypal Deposit Required Immediately
Electronic Payment / Certified Bank Funds to be verified received by my bank prior to transfer of title, or shipper PU
ALL shipping or PU arrangements by Purchaser, I cannot arrange or assist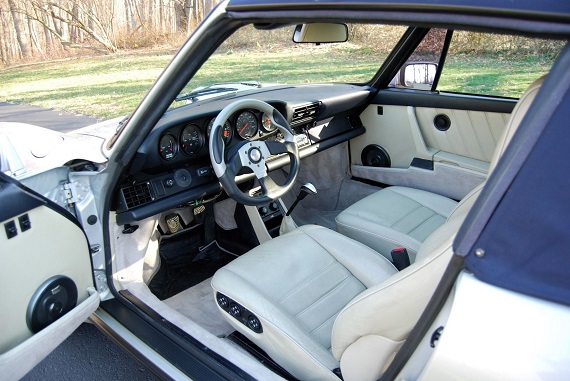 We don't see cars like this come up for auction with no reserve very often. The starting bid here is high enough that I don't think it matters much that there's no reserve – and I think we can ignore the Buy it Now price altogether – but even with the relatively high starting bid I don't think we're looking at bad value here. The overall condition seems reasonable and consistent with a car of this age and mileage. There look to be a couple dings in the front spoiler and the seats show some minor wear, but neither of these items seems major. About the interior: I'm really thrown off by the steering wheel. I've never been much of a fan of this particular Momo design and the contrasting colors make it even worse. The rest of the interior looks fine (assuming you don't mind a Linen interior), but the wheel is making it look worse than it really is. Fortunately, that's a very easy fix! Otherwise, the owner sounds very enthusiastic about his car and reports that he has twenty years worth of maintenance records so hopefully he can answer any questions. Overall, this looks like a nice 911 with a very desirable option package that should help it maintain its value down the road. Better still, it can be driven and enjoyed without concern over additional miles harming that value. I think there's a lot to like here.
-Rob