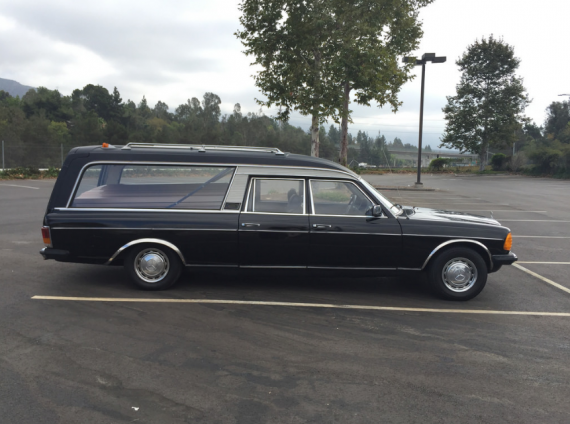 Ever hear the old joke "he'll be late for his own funeral?" That adage refers to the people who were driven in to their funerals in a Mercedes-Benz 240D hearse – because this thing is so slow, they literally were late to their own funeral. The W123 240D produces 67 horsepower which is slow enough in the standard sedan. Add in a hearse body (as well as a real body inside a heavy casket) and a farm tractor is starting to look like a more expedient option. This 1979 that is heading up for auction in New Mexico is a curious car with some odd things and interesting stories, so let's try to make sense of this funeral coach.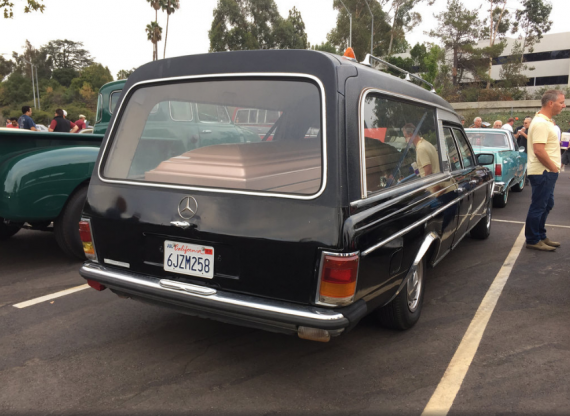 Year: 1979
Model: 240D
Engine: 2.4 liter inline-4
Transmission: 4-speed manual
Mileage: 218,225 km (135,598 mi)
Price: Auction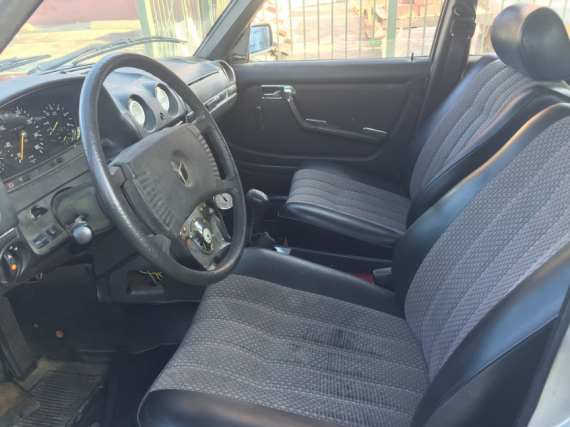 1979 Mercedes-Benz 240D 12310310056417 for sale.
Price: $23,000 Auction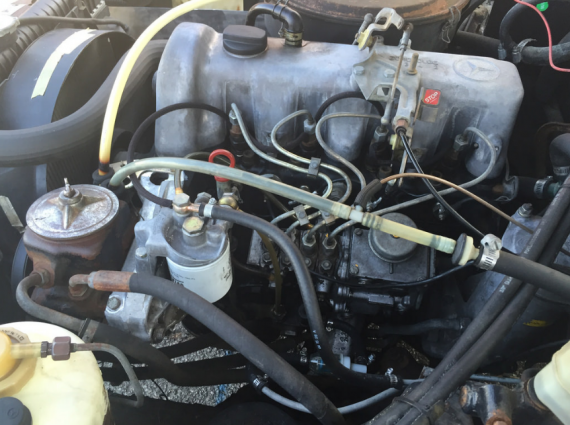 I looked at a W124 that was converted to an ambulance by Binz, a company that specializes in turning Mercedes into whatever your heart desires. Looking at this car, the body looks pretty clean but my goodness, what a mess inside. It's a mix between some kind of steampunk design but with whatever parts they grabbed down at the local plumbing store. There are random gauges and switches to that operate God knows what since I don't see any added accessories that require additional plumbing. The rest of the interior is a total mess with a destroyed dash and a layer of dirt on everything. Under the hood, I think I see a self-leveling suspension reservoir which is tells me this is a very rare 240 – few W123s were so equipped. You'd think the SLS is almost mandatory with the amount of weight a casket with a body in it weighs. Just out of curiosity, I decided to decode the VIN and it surprisingly told me that this is a 240D long chassis, which was usually reserved for the rare limousine cars.
The listing for this car says $23,000 and if that's true, you'd have to kill me, load me up in the back of this thing then drive it off a cliff and I still don't think it would be worth anywhere close to $23,000. This exact car was on eBay in the Los Angeles area earlier this summer for $5,800. To make it even better, this car was featured in a music video for Slash that had a nice woman crawl all over it and lick the inside of the windows. You can see the very not safe for work video for yourself here. In addition, I think it was on some other random television show that you've probably never heard of as well. So if you want to spend a ton of money on a car that has a wild history and won't go anywhere fast, this W123 is right up your alley.
– Andrew