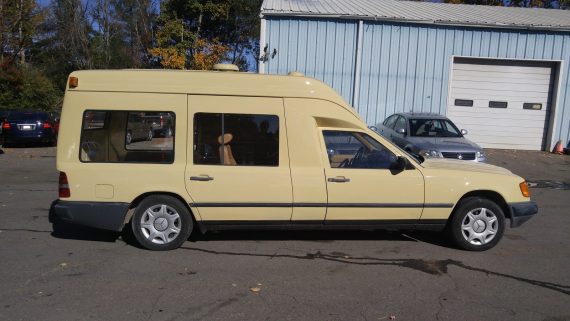 I run across some odd vehicles during my travels around the internet. Today is one of those vehicles. What I thought was a normal taxi cab spec W124 diesel turned out to be an ambulance — at least what used to be an ambulance. This 1989 250D underwent a conversion from Binz, a specialty company in Germany that has been converting Mercedes into limousines, ambulances, fire trucks, hearses and everything else for over 75 years. So lets take a look at this long W124 for sale in New Hampshire.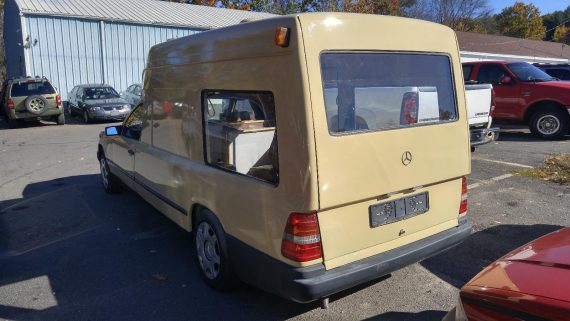 Year: 1989
Model: 250D Ambulance Body
Engine: 2.5 liter 5 cylinder diesel
Transmission: 5-speed manual
Mileage: 204,849 km (127,287 mi)
Price: Auction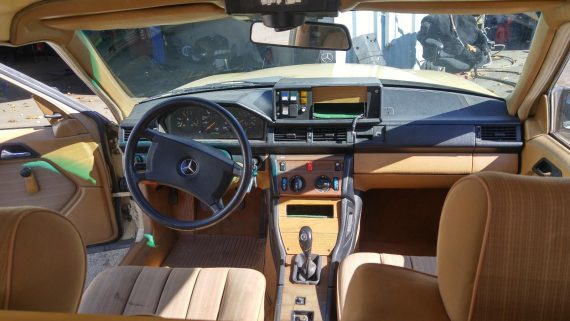 Please look at this auction in classic mode on desktop to see proper pictures!
Recently imported from Europe, 1989 Mercedes W124 300E 2.5 Diesel with ambulance body conversion done by Binz Karosserie. This ambulance has been partially converted to a camping vehicle. Mileage is low only 205K kilometers which loosely translate to about 128K miles.
Powered by 5 cylinder aspirated diesel engine, mated to 5 speed manual transmission. Starts with ease, engine sounds very healthy. Clutch and transmission are in good working order.
Body can be seen in many pictures, and thou it is nice, paint job is just industrial quality with visible over spray at many places. Most can be cleaned up with little effort. Undercarriage looks clean without any major rust or leaks.
Process of importing cars is neither simple nor cheap, there is many obstacles and many things can go wrong, but on this Mercedes hard work is done, this Mercedes now has US papers and It is sold with a New Hampshire transferable registration, god to transfer to any state.

European VIN WDB1241061F107391 as seen on the photo, ebay dont recognize non US VIN numbers ! Had to list as 1980 !

This video demonstrates the car at startup and idle.
I invite and encourage you to check the car out in person prior to the AUCTION end.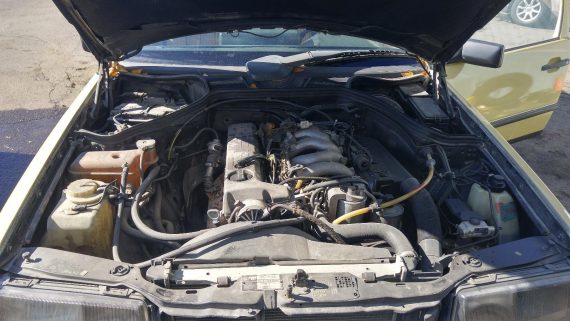 Now I mentioned before that this used to be an ambulance. It looks like before this 250D hit the US shores, all the things that made this car an ambulance were removed – and removed rather hastily. In place of what was probably some sort of medical equipment looks like some bad 1980s faux-wood house paneling that has been built into various shapes. It's all a little bit confusing to look at and even more so when you try to figure out what to do with this vehicle now. It's a little too small in the rear, a little too long overall and the ground clearance is very low for it to be any kind of camper vehicle. While the OM602 paired to a five speed manual gearbox is a nice touch, I can't imagine how slow this thing is with all the extra weight and massive amount of wind resistance that have been added.
What's this thing worth? I have no idea. The sheer size of it probably crosses it off the list for a lot of potential buyers and whoever does buy it will probably need to get to work in the rear if they want to convert it something else. While this is a cool car to look at it, the actual ownership would leave a lot to be desired.
– Andrew