Warning!
This post is in our archives. Links in this post may have been updated to point to similar cars available to bid on eBay.
The low mileage 450SEL we featured last month is back up for sale. The car failed to meet its reserve last time at $18,800 after an impressive 50 bids.
-Paul
THE BELOW POST ORIGINALLY APPEARED ON OUR SITE November 14, 2013: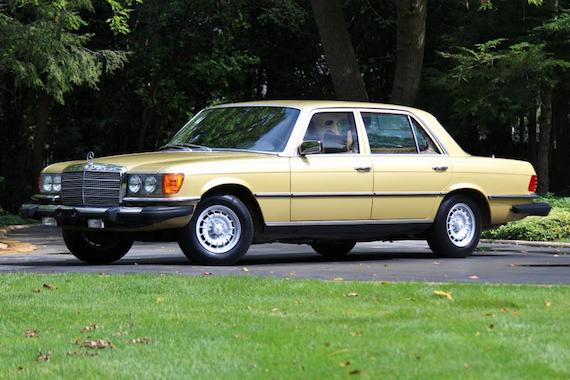 With a new Mercedes-Benz S class upon us, it's an opportune time to look back through the years and see how this luxury sedan development. The W116 S class quickly became an afterthought after the much loved W126 debuted at the dawn of the 1980s. This big bruiser's moment came via a movie most of us all know and love, Ronin. The top of the range 6.9 made an appearance in this action packed flick, terrorizing a Citroën XM and duo of Peugeot 605s in the pursuit of a mysterious case. Even with a rocket launcher perched through the sunroof opening, the 6.9 still looked dignified going about its business. This 450SEL captures much of the 6.9's aura even if the V8 is down on power. But for most, the power, safety and luxury this classic S class offers is quite adequate.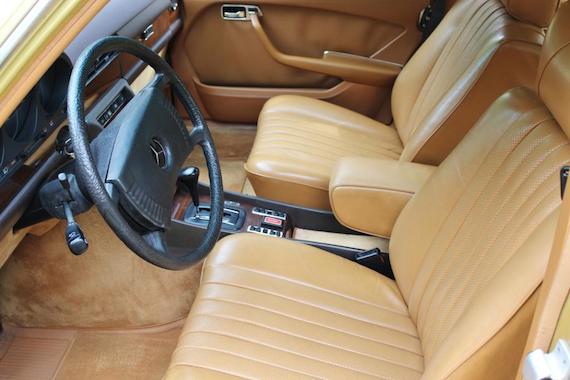 Year: 1979
Model: 450SEL
Engine: 4.5 liter V8
Transmission: 3-speed automatic
Mileage: 41,658 mi
Price: Reserve auction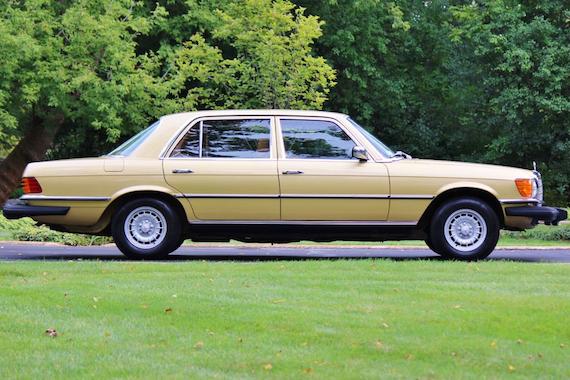 1979 Mercedes Benz 450 SEL, 41,658 Original Miles, 3 Owners From New, Perfect Running Condition
VIN # 116033120846XX

Engine: 117986.12.040544

Transmission: 0210-8782

This 1979 Mercedes 450 SEL is fantastic original example of one of the most iconic Mercedes ever produced and represents an era of cars that will never be seen again…

The condition of this car is totally original and very well presented. The car shows very few signs of age and has 41,658 miles on the odometer. I am the third owner from new.

This car still retains every option available on an American specification car at the time, including:

419- Paint, Icon Gold Metallic

204- Interior Trim, Bamboo Leather

410- Electric sliding roof

440- Tempomat (cruise control)

451- Tachometer

461- Instruments in English

491- U.S. Version

518- Becker radio

531- Automatic antenna

575- Front folding armrest and right front seat with seat height adjustment

581- Automatic climate control

592- Heat-insulating glass

639- Elimination of first-aid box and warning triangle

640- 15-hole light alloy rims

809- Change of model year, the last figure showing the new model year

BODY:

This 450SEL still wears the factory correct and original Icon Gold Metallic paint, which is in very nice original condition, with no cracking, fading, or checking evident. Even though it is 34 year old paint, as far as I can tell, all of the body panels are ripple, dent, and rust free and don't appear to have had any sort of body or accident damage. It does have some slight imperfections in various spots, but for a 30 year old car, the paint and condition of the body is amazing.

The glass and seals are in excellent condition and there are no leaks evident.

The sunroof also works perfectly and does not leak.

The body trim, including the chrome, aluminum, and rubber, is in very good condition. No trim has been replaced, nor has it needed to be, on the car. It has all been polished, preserved and cared for properly over the years.

INTERIOR:

The interior is trimmed in the original bamboo leather. The seating areas are in nice condition, with no rips or tears, as are the door panels and dashboard. The wood trim is in fantastic condition and not in need of repair. The carpet is also original and in very presentable condition.

All of the accessories, including the climate control and factory Beker AM/FM stereo cassette system, are in perfect working order.

All of the windows power up and down and work perfectly. The trunk is in very nice condition, the trunk covering is in excellent condition with no rips, tears, or missing pieces, and the spare tire, wheel, jack, and tools are all accounted for and in very nice condition.

UNDERCARRIAGE:

The underside of the car is in line with a well- cared for car. Again, it is very solid and very well preserved, with no evidence of any accident damage. I couldn't include all of the photos of the undercarriage in the ad, so if you'd like to see a complete set, please contact me and I will email them to you.

ENGINE and ENGINE COMPARTMENT:

The powerplant in this Mercedes is the original 4.5-liter V-8 engine. It is completely original and as you can see from the photos, very well preserved. All aspects of the motor are in perfect working order, and the compression ratio is exactly where it should be.

The engine bay is completely original, with all components in operational condition. Every detail of the engine compartment is "Mercedes Correct" and well preserved. There is some minor wear to certain painted surfaces due to age, but overall, it is very presentable.

All engine and drivetrain maintenance is up to date, including the following services:

-oil and filter change

-air filter replacement

-throttle linkage replacement

-installation of in-line and mounted fuel filters

-engine coolant

-installation v-drive belts

-lubrication of entire chassis

TRANSMISSION:

While the engines in these 300s seem to last forever and never have any issues (136,500 miles is considered a low mileage car), the transmission is the common Achilles heel.

The transmission in this car is in perfect working order and functions as a 41,000 mile car should. And it is the original transmission to the car.

TIRES, WHEELS, and BRAKES:

The tires are in almost new condition and do not show any notable wear. They and are the correct and original size for the 450 SEL.

The wheels are the original M-B alloy wheels, and are in excellent condition with almost no wear evident. All of the center caps have a sharp M-B three pointed star and are original and also in very nice condition.

The entire braking system has been gone through to ensure every part works as it should. All rotors, pads, and seals have been replaced and brake fluid flushed.

OVERALL DRIVING IMPRESSIONS:

This 450SEL runs and drives as should – It's barely broken in! The 8 cylinder powerplant runs and accelerates smoothly and very quickly and the transmission shifts as it should.

The car drives around town and on the open road with no squeaks, creaks, or rattles. It has had all of the necessary service recently performed including oil-change, tune up, installation of new battery, and transmission and differential service. It needs absolutely nothing to drive, show, and enjoy. All of the mechanical aspects of the car work as they should.

PLEASE NOTE:

This 450 SEL still retains all of its original or N.O.S. components! This means the engine, transmission, rear end, etc. are original or correct to the car. All of the numbers, markings, etc., are correct. THIS 450 HAS NEVER BEEN MODIFIED IN ANY WAY! It is an original and very special car that, as evidenced by the low mileage and condition, has been driven very sparingly and properly cared for during the last 34 years…

If you've never driven a Mercedes of this period, you are in for a treat with this one!

If you are serious about purchasing this vehicle, I encourage you to come, take a look, and drive it. I can also provide you with additional photos of any specific part you have questions about.

You or your mechanic are also welcome to put the car on a lift and perform any drivetrain inspection you wish, including a compression check.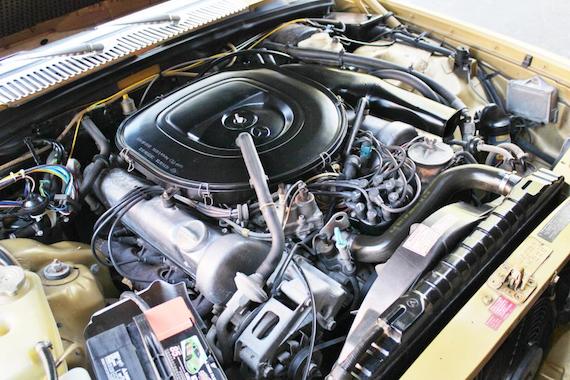 Of all the W116s, the 6.9 is the most revered (and valued). The rest of the range is a bit of a lost cause when it comes to classic Mercedes-Benzes, as unfortunate as that might seem. But for those looking for vintage Mercedes quality on a budget, these saloons have a lot to offer. It's hard to find a clean W116 these days outside of the 6.9 rank, but when you stumble upon one, you'll be surprised to see they bring about the same price, if not less, than a smaller W123 model in good shape. For a top of the range 450SEL like this, expect to pay somewhere in the $13,000 to $15,000 range. Sure, they are a bit more complex and thirsty than the W123, but if you just have to have something big yet dignified, there's few cars that do it better than a classic S class.
-Paul