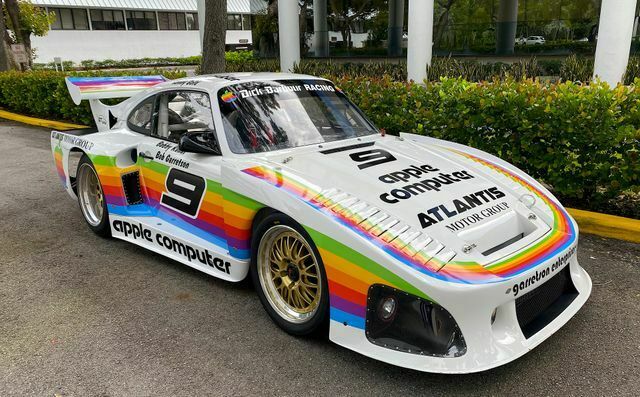 Even though they don't generally get the big headlines, arguably the Porsche 934 and 935 were the most important car in developing the racing history and reputation of Porsche. While the 356 and early 911s were certainly notable, it was in the mid-1970s with the introduction of turbocharged 911 in 935 form that Porsche developed a sizable following of independents who raced the all-conquering Turbos. In turn, it was these race successes that convinced enthusiasts that the Porsche 930 was THE car to have. The 935 was, in many ways, a development of the earlier 934. Wide flares coupled with wheels and brakes from the prototype category 917 and 936 gave a purposeful and classic look. While the roofline and doors remained effectively the same as the production cars, few other details matched what you could buy at the dealer. One of the biggest developments was the aerodynamic "Slantnose" developed with help from Kremer; it would become the signature look for not only the 935s but also the most expensive versions of the 930 in the 1980s. The 935 also helped breach the gap in between the 917 program and the start of the 956/962; while the 936s were the direct transference between the two, it would be the 935 that would carry the Porsche flag around the world. Amongst the notable wins for the 935 were around 150 international victories including all-out victory at Le Mans in 1979 and multiple wins at both Sebring and Daytona.
So it's little surprise that there's no shortage of replicas, and this particular '69 911 has ended up being a pretty impressive Kremer K3 replica: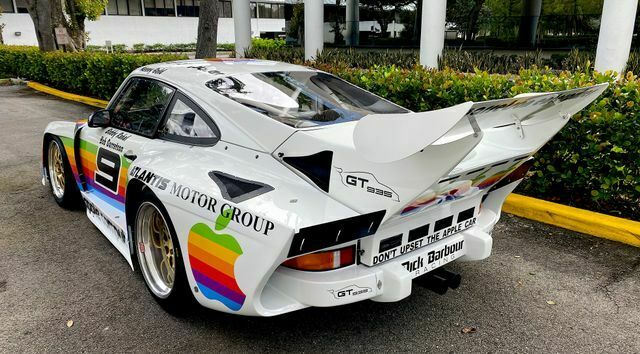 Year: '1979' (1969 Chassis)
Model: 935 Kremer K3 Replica
VIN: 'GT935101'
Engine: 3.8 liter twin-turbocharged flat-six
Transmission: 6-speed manual
Mileage: N/A
Location: Boca Raton, Florida
Price: $299,000 Buy It Now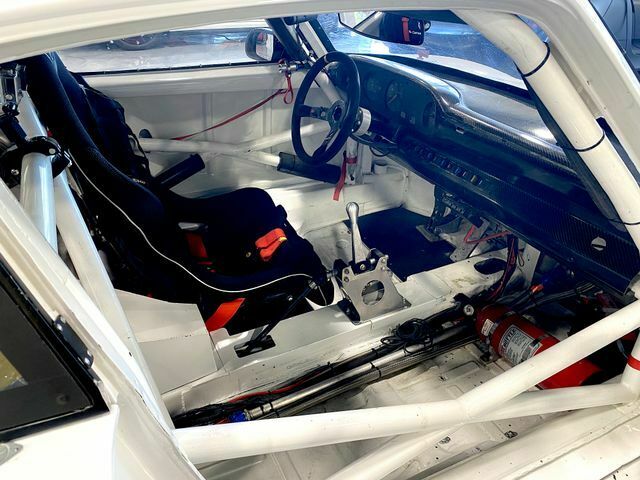 GT935-101 is a purpose built track weapon. Visually it's a 935 K3. Inside it actually has many GT2 components such as a 3.8 TT built by Bob Holcomb, GT2 6 speed transmission and the complete double wish-bone 993 rear suspension module was expertly grafted into the 911 tub.
The engine puts more than 700 Hp at 1.2 bar, so there is no shortage of power. The car is very compliant and well balanced, the 3.8 TT will nail you to the seat while you're pushing on the loud pedal. The braking is equally as impressive with the car being very stable under all braking conditions. Top speed is estimated over 200 MPH. This is a serious car.
Perfect for SVRA, HSR, SCCA, as well as track and DE days. Saddle up with the right team and this car will be competitive at the Daytona Classic 24.

Chassis – 1969 911
Body – GT935 K3
Engine – 3.8 TT, Carrillo Rods, Mahle Pistons, Updated Turbos with internal waste gates, Holcomb EFI with Zytec Engine Management. Mode Intercooler, Built by Bob Holcomb and freshened by Loren Beggs (911 Design) approx. 20 hour since freshening. over 700 hp at 1.2 bar, S-Car-Go Billet Engine Mount.
Transmission – 993 GT2 6 speed (internal oil pump) approx. 20 hour since freshening
Shifter – Redstone Performance
Seat & Belts – OMP WRC-XL, OMP Belts (new in 2017)
Front Suspension – ERP 935 Style
Rear Suspension – 993 Double Wish Bone
Dampeners – JRZ Double Adjustable
Brakes – Brembo Calipers, Pagid Pads
Wheels – BBS 18in (993 Center Locks)
Fuel Cell – 27 gal Fuel Safe (new in 2017)
Oil Tank – Redstone Performance
Oil Cooler – 935 Style
Air Jacks – Porsche Motorsports
Battery – Lightweight dry cell
Fire System – Fire Bottle
Paint – Gran Prix WhiteFor more info call or email. 877-894-4420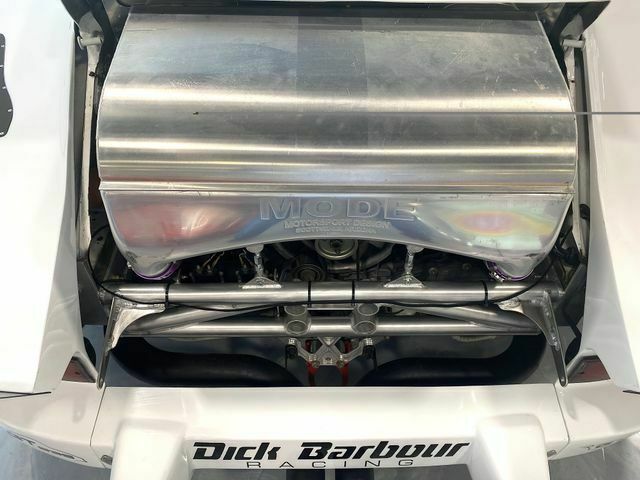 This car is a recreation of the 1980 Kremer K3 that was raced by Dick Barbour Racing, with notable drivers including Bobby Rahal and Allan Moffat. The original car achieved three podium finishes – second at Riverside and Sears Point, and third at Road America – but never a win, and was only run in this livery a single season. Despite that, it's instantly one of the most recognizable liveries on a 935. This one seems to be pretty faithful outwardly, and the upgraded engine, suspension, wheel, and brake components should mean it's not exactly a sheep in wolf's clothing. The price? I'm not sure that you could easily recreate this car for a lot less than the $300,000 asking price, and real 935s can trade in the millions – Adam Carolla paid 4.4 million for an ex-Paul Newman car, for example. Judged in that light, this car is a deal! But it is important to remember that it's not a real example, and as a result it can't really be judged on true 934/935 pricing. But it's impressive nonetheless.
-Carter