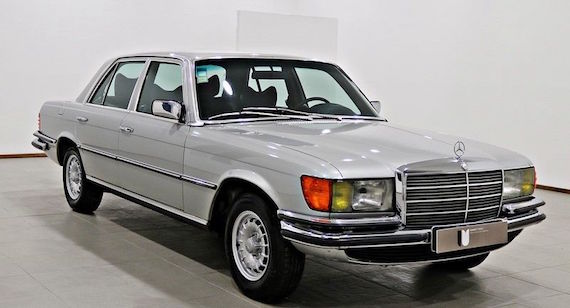 The W116 S-class is one of those Mercedes-Benzes that seems to have been a bit forgotten, sandwiched between two great generations of luxury sedans. This is the case with many cars from the 1970s, but consider just how advanced this car was for its time. This would be the first Mercedes to feature four-wheel anti-lock brakes, in addition to the usual safety accouterments that consumers had become used to from this manufacturer. The W126 S-class that debuted at the dawn of the 1980s would carry the executive car torch even further than before, but that isn't to say the W116 isn't without its merits. We'll take a look at this late production 280SE for sale in Portugal, in very nice original condition fitted with the injected 2.8 liter M110 inline-6.
Year: 1980
Model: 280SE
Engine: 2.8 liter inline-6
Transmission: 3-speed automatic
Mileage: 94,500 km (~ 58,719 mi)
Price: $25,000 Buy It Now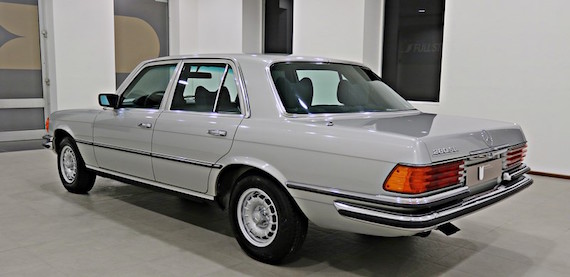 We are glad to offer:

Impossible to find – original condition

1980 Mercedes Benz W116 280SE

94.500Kms

1 Portuguese Owner from New

Fully Factory original paint in perfect condition

Factory 100% Original panels

Factory welding Marks

Fully factory protection wax

Factory original production Marks

This Mercedes 280 SE was bought New by a Portuguese emigrant in France in 05/09/1980. The car was only used in holydays to make the trip from France to Portugal and Portugal France. It was the pride of the owner and a sign of a successful life in France. When the owner retired and came back to Portugal in 2001, is loved 280SE came also. The car was stored in fully air conditioned garage. It's impossible to find another 280SE in this condition everything is virtually new!

Velour seats – Like New

All the interior trim – Like New

The steering wheel it's like new without signs of use.

The car was fully recommissioned in 2015.

Fully serviced:

Engine

Gearbox

Brakes

Suspension

Exhaust system

New tyres

More than 3500€ spent in original parts.

Only for who wants an Impossible to find and fully original car in top condition.

22.000€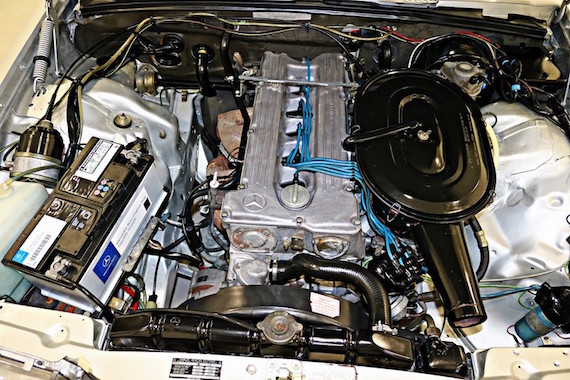 Values for the W116 S-class have stayed fairly stagnant over the last few years so the asking price for those six-cylinder variant, no matter how original or mint, is a bit staggering. Even the beastly 450SEL 6.9s are having a hard time cracking $20,000, so at a minimum we're probably around $10,000 optimistic on the asking price here. Still, is there nothing more beautiful than a finely preserved vintage Mercedes-Benz, with the ubiquitous yet classic at the same time silver over blue livery?
-Paul