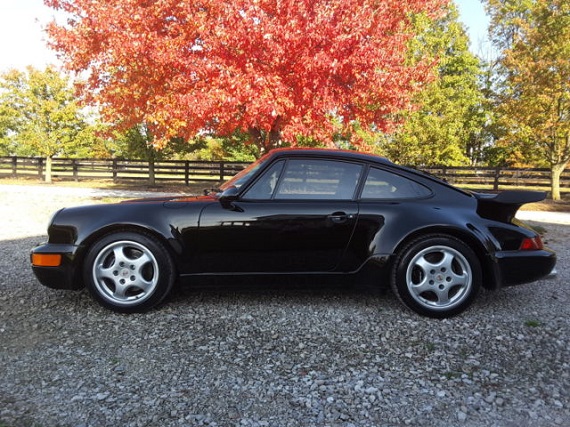 I'll cut to the chase a little with this one: my interest in this 1991 Porsche 911 Turbo is partly as a data point. I'm curious where the early 964 Turbos are being valued, especially for those with low mileage and in good condition. With the 930, especially from its final model year in 1989, becoming increasing valuable and 993 prices flying through the roof, the 964 may be sitting in a nice middle position where values have yet to take off, while still offering a tremendous amount of enjoyment. For those who prefer it, you could probably find one of the earlier 930s, i.e. from '86 or '87, and come in for less money than a 964, but that's a less direct comparison than the much more expensive '89 models, which featured a 5-speed manual as we find on the 964. The 964 Turbos also represent the last of the rear-drive versions and for that I think they will always garner a particular level of appeal. The standard 3.3 liter Turbo may never approach the heights of the 993TT, but there should always be significant demand.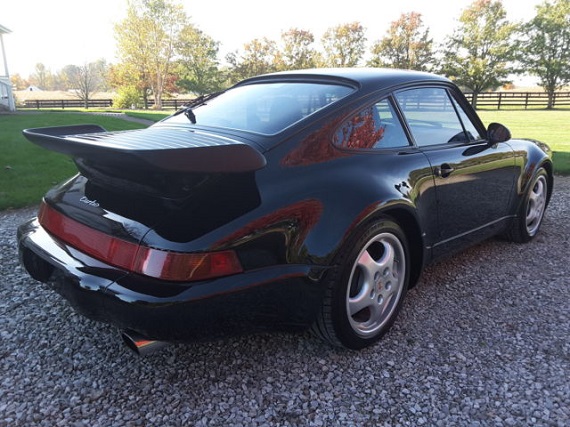 Year: 1991
Model: 911 Turbo
Engine: 3.3 liter turbocharged flat-6
Transmission: 5-speed manual
Mileage: 18,966 mi
Price: Reserve Auction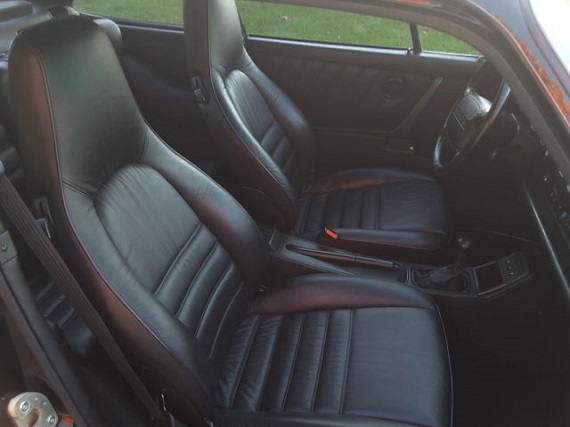 Attention Collectors and Enthusiasts alike. A rare opportunity is presenting its self in the form of a 1991 Porsche 911 Turbo with only 18K miles from new. It is a two owner car. The previous owner has had it since 1999. Stored inside a climate controlled facility. We acquired the car from a local Doctor along with a few others. All were top notch collectables stored and cared for properly. The Turbo in front of you has been recently serviced and has a set of brand new Continental Extreme Contact tires. Finished in a desirable black on black combination. The car has no issues. Does not leak whatsoever. Has all new belts and fluids. The paint, interior, and wheels are near showroom condition. It is free of accidents or damage of any kind. Has to be one of the nicest anywhere. A great addition to any collection or just as a one car investment to enjoy for years to come. This car has not been on the market until now. It is not currently being marketed anywhere else. This is a huge opportunity to own an Iconic Limited Edition Porsche 964 Turbo.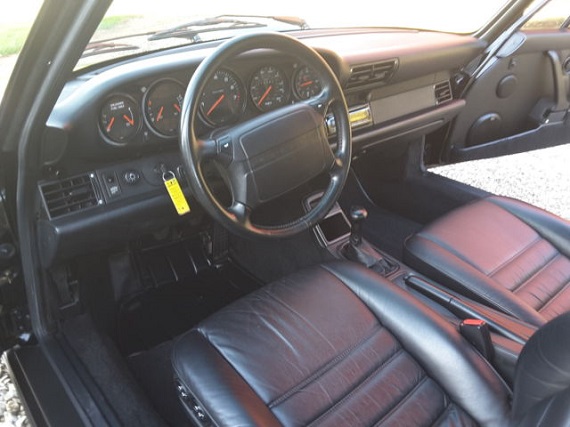 This particular example comes in with a fairly standard Black on Black combination that tends to be pretty desirable though won't elicit huge levels of excitement. As I said from the outset I'm mostly interested in the price here and judging by the numbers we see on Hagerty, those who have waited to buy may have waited too long. I have seen a higher number of these Turbos come up for sale of late, which typically means that values have suddenly shot up and those who have been holding them try to capitalize. With bidding here sitting at only $77,100 I suspect we are well away from where the reserve for this 964 will lie. That price actually even seems low had prices not suddenly shot up. We'll see where this ends and whether we approach a sale, but at this time I am guessing we are not close.
-Rob