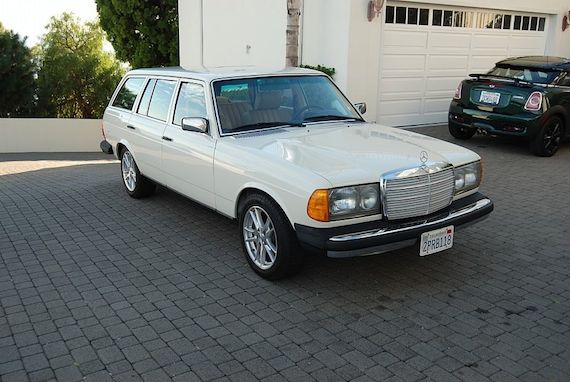 Are you a fan of the Mercedes-Benz W123 estate but find yourself saying "I coulda had a V8?" Then look no further. This 1980 300TD Estate has a 5.7 liter Chevrolet V8 under the hood, a handy tool to keep up with traffic and even embarrass a few unsuspecting motorists. For sale in California, this looks like a well-done build, right down to the stock Mercedes V8 air cleaner box being adapted to the new engine. Now this is a sleeper.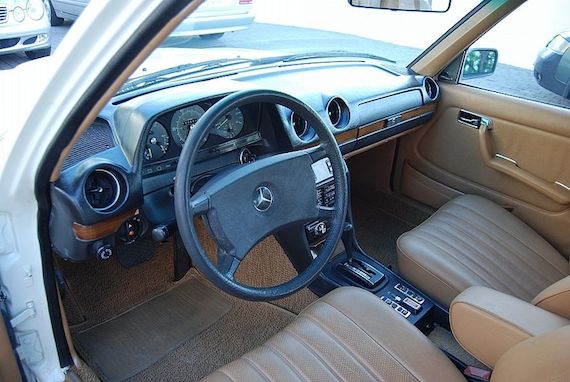 Year: 1980
Model: 300TD
Engine: 5.7 liter V8
Transmission: 4-speed automatic
Mileage: 120,511 mi
Price: $12,900 Buy It Now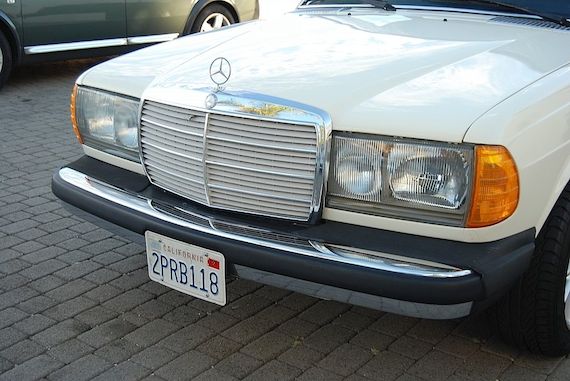 1980 Mercedes-Benz 300TD show car. V8 5.7 liter, automatic turbo 700 transmission, ice cold air conditioning, hot heat, power windows, power locks, AM/FM stereo CD sound system, factory moon roof, super nice non-smoker interior, beautiful bodyand paint, custom shaved moldings and roof rack, custom ronal wheels, over 15k just in conversion, less than 500 miles since completed, book of receipts, 4 wheel disc brakes, many many custom one off parts, aluminum driveshaft, european headlights, simple wire system, all upgraded, all converted to GM releability and power. This is a one of a kind wagon the Mercedes mechanic spent 10 years to finish this unique one of hot rod. Stops all heads at car shows, all built on original California rust free wagon. Don't miss this one of kind wagon, please email for more info. VIN 12319012014513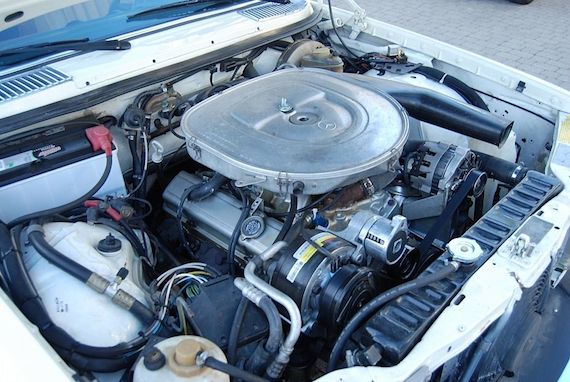 This 300TD offers the best of both worlds: the best of Mercedes-Benz build quality along with the reliability of Chevy V8 power. If this were my estate, I'd swap the aftermarket wheels for some stock Mercedes alloys and install the slimmer Euro bumpers to compliment the Euro headlamps. The deletion of the roof rack and side moldings gives this W123 a smooth look without drastically altering the appearance. But when you first lay eyes on this Benz, you know something is not quite right. All doubt will certainly be removed when the driver puts the hammer down.
As far as the price is concerned, it's a toss up. This car certainly has had a lot of work put into it, but like most restomods, it's difficult to get a return on that investment. Currently, W123 estates are averaging in the $9,000 to $14,000 range for good examples, so this one is right in the middle of the mix. For purists, this 300TD may be blasphemy. For someone who is looking for a car that is a bit easier (and cheaper) to maintain, however, this could be a good solution.
-Paul