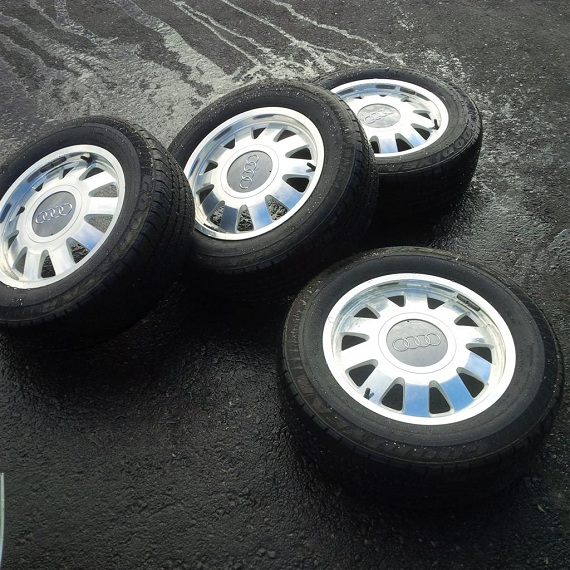 For some reason, every once in a while I see a wheel that I just really love. It doesn't need to be the biggest, widest wheel available, and I'm not always sure why aesthetically some appeal to me and others don't. Take, for example, today's A4/A6 polished aluminum wheels – on the surface, a very similar design to the 15×7 wheels that came standard on the A4 1.8T – but those I hate, and these I love. They're understated and hint at Euro-goodness, and are quite rare to see on these shores. Here's a set for someone on a budget:
Year: 1996-2001
Model: A4/A6
Diameter: 15″
Width: 6″
Bolt Pattern: 5×112
Offset: ET 45
Condition: Used
Tires: Included
Price: $225 Buy It Now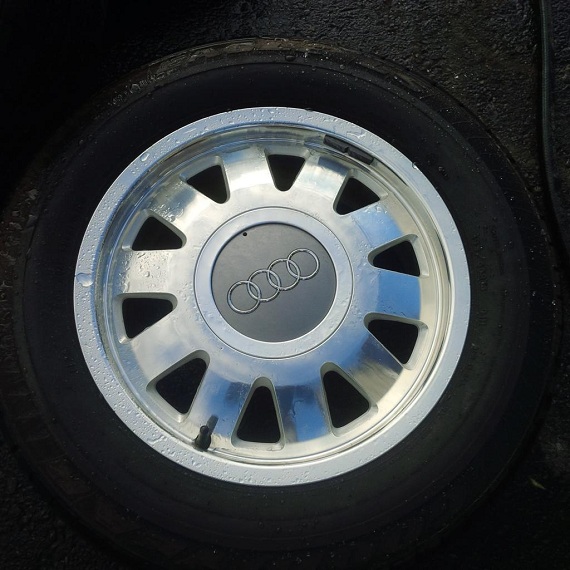 Any questions please contact us at 520 204 1483. We are staffed M-F 8-5 PST and located in Tucson, AZ.

Shipping price for international locations is correct!

All items are warrantied for 45 days against failure

Wheels are in excellent shape!

Please note, one center cap will not be included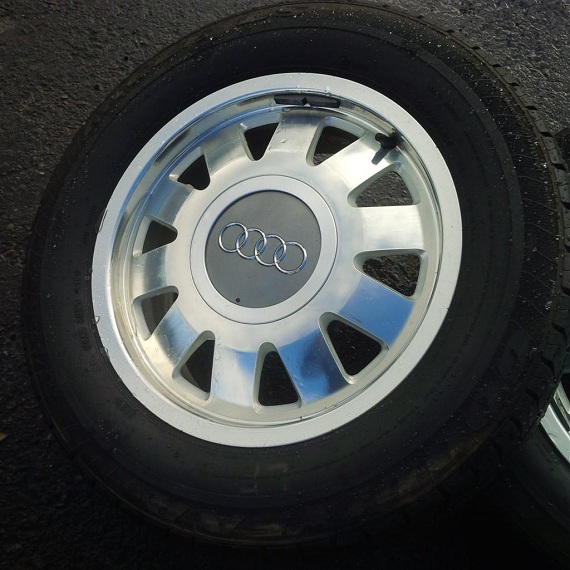 They're certainly not the biggest or baddest wheels for the B5 or C5 chassis and won't fit larger brakes, but if I had a stock A4 1.8T these would be on my "To Get" list. I think the design suits the car well, they're perfect for thin snow tires that cut through the muck, and they can be had for $225. To me, that's all win!
-Carter