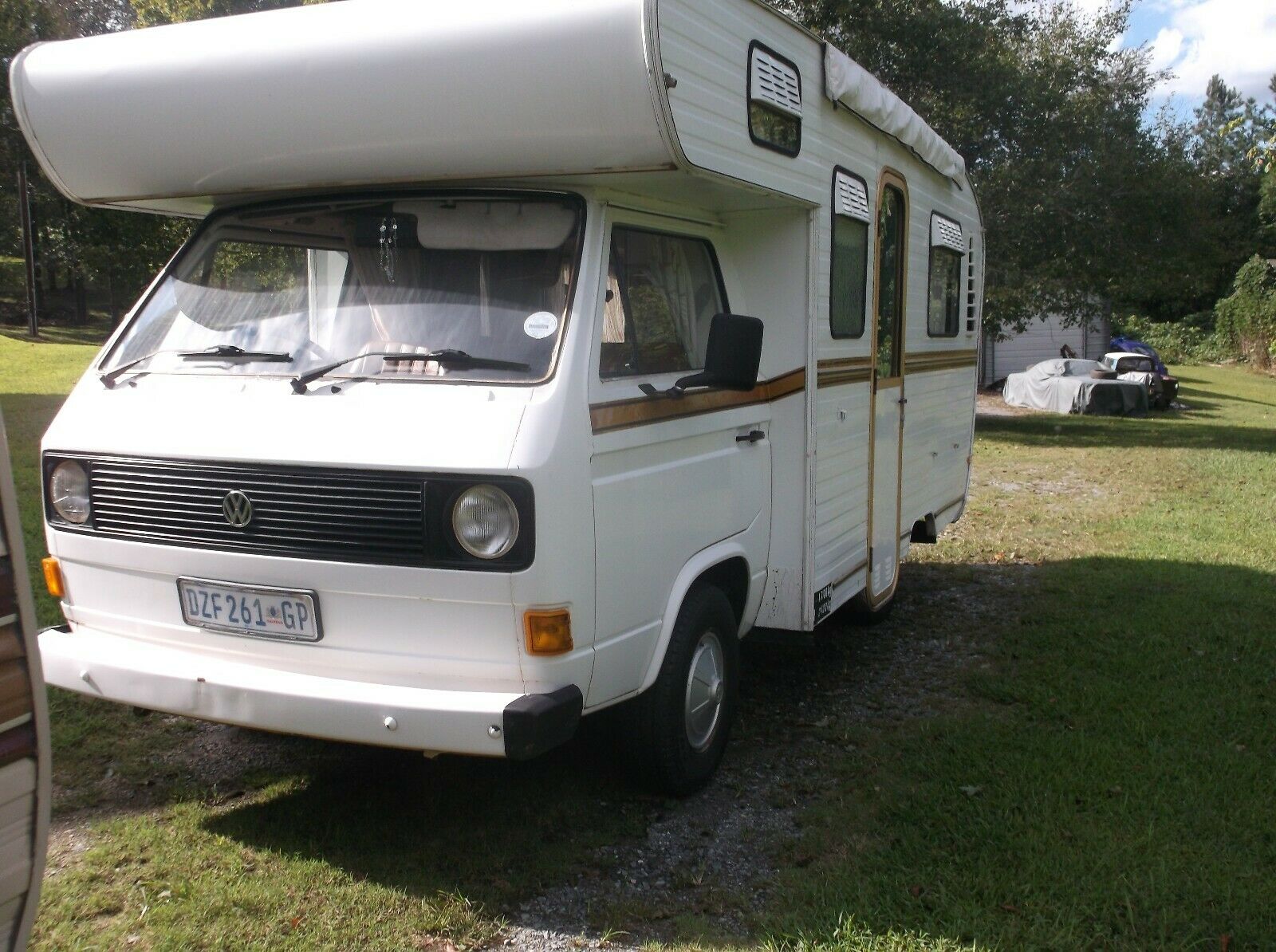 Last week I looked at the oddball LT28 Westfalia Sven Hedin camper. While it was affordable relative to some crazy VW Camper pricing, at the end of the day it wasn't a really great example. Somewhat surprisingly, another Sven Hedin popped high-topped up immediately after I wrote up the post. Our reader Daniel spotted it, and not only was it cheaper than the one I featured, it was in much better condition. But it's not the only offbeat VW Van to appear at that time.
I also noticed what seems to look like a more traditional American-style mini-camper, and I was curious. What it is is a T3 conversion by Jürgens in South Africa. Called the "Mighty Mini Motorised Home" in period literature, starting in the 1970s the company basically strapped what looked like a tow-behind caravan onto the chassis and cab of a T2. Although I couldn't find much information outside of the brochure, there are a few fan groups devoted to the T2 model. According to that site, Jürgens began production in 1973 and when the T2 was phased out, production moved to the T3. The new T3 chassis offered more space in the back, so the AutoVilla grew to accommodate a double bed over the cab and a bathroom. All this space meant weight, and the already underpowered 2.0 inline-4 apparently struggled to meet the company's definition of "motorised", never mind "mighty". But these South African campers inspired Wilhelm Karmann (yes, THAT Karmann), who liscenced the design and began building the equally ungainly Volkswagen Karmann Gipsy. Karmann even built a few syncro models of the Gipsy. Needless to say, neither the Karmann Gipsy nor the original Jürgens AutoVilla made it to the U.S., but there's one for sale now in North Carolina: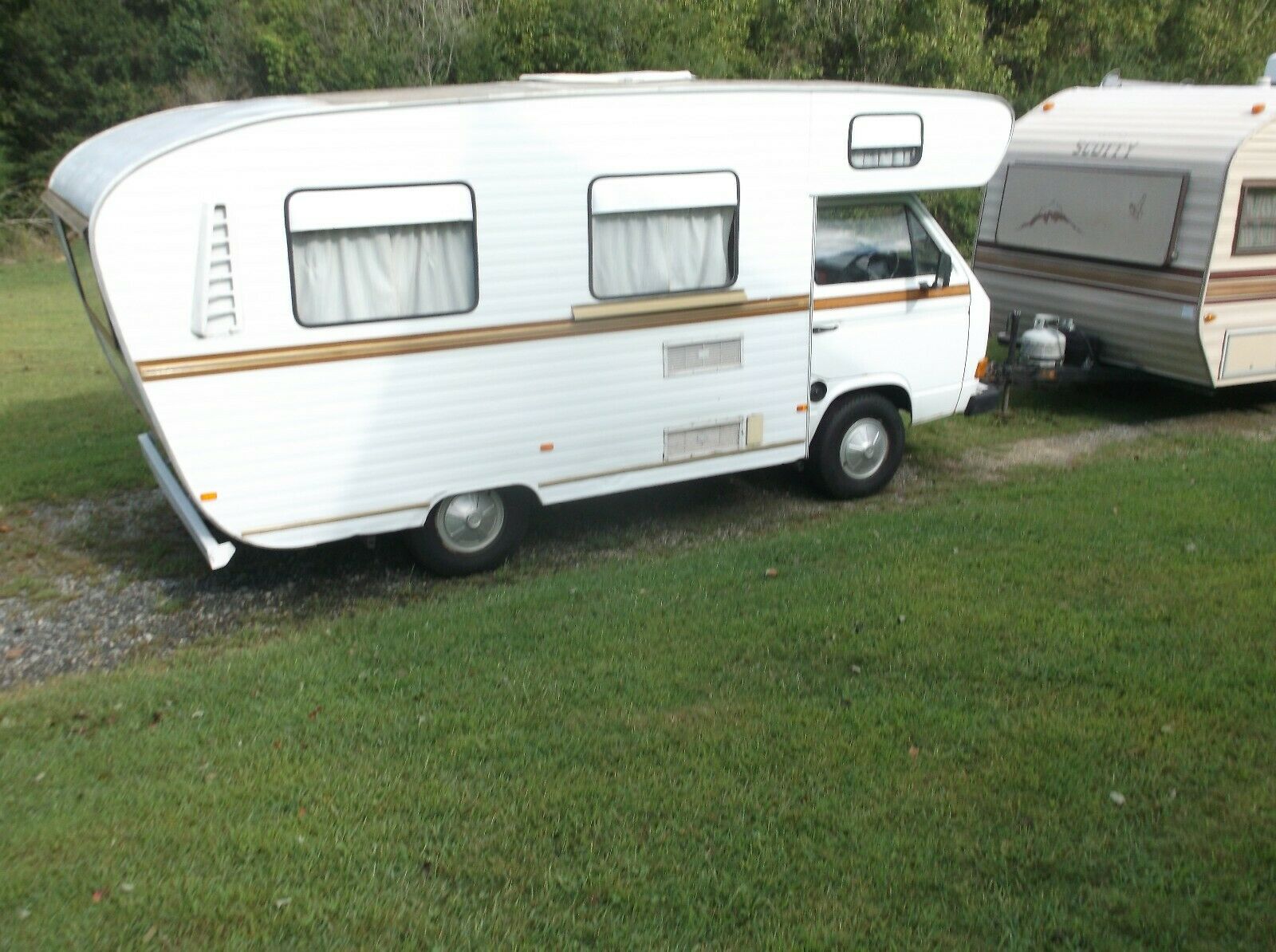 Year: 1980
Model: Jürgens AutoVilla
VIN: 25 A 0115292
Engine: 2.0 liter inline-4
Transmission: 5-speed manual
Mileage: 59,824 mi
Location: Earl, North Carolina
Price: $25,000 Buy It Now
I am thinning the herd.. I imported from Jo Berg South Africa a few years ago.. this is RHD.. new rebuilt 2.0 engine.. A great driver.. This is very RARE bird.. I have NOT seen another Autovilla in the USA.. they did make a Jergens in Germany and have seen few Jers in the USA. Vin @ 25 A0115292 NC title in my dealer name.. everything works inside.. Bill Cox MBA lic NC dealer NC manufacture , CBP bonded importer with TWIC ACE SCAC and WMI for Moke.. Monte Carlo Minis LTD INC.. 704 487 6406 shop 704 487 6797 home. bille.cox at hotmail.com NO offers No Trades. Sold AS IS no warranty..I recommend Sight Inspection of ANY used VW.. No brokers and WLB off thesamba dot com that want me to drop price to $5k to fit their TINY budgets…Stupid offer and silly questions will be ignored..( For example .Do you finance or let me ask the WIFE??) The twins NOT included at any price..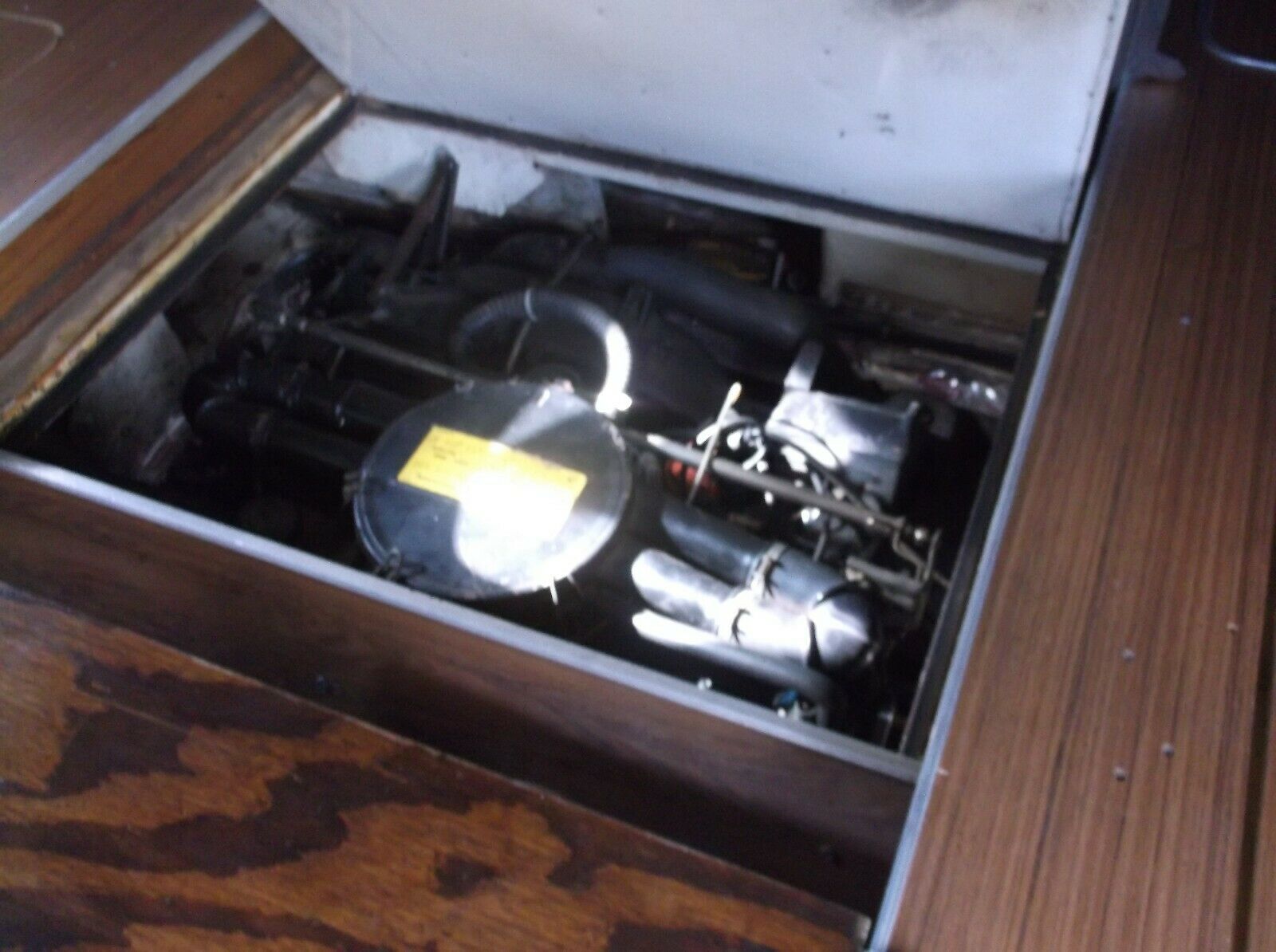 I'm often baffled by VW seller's inability to either clean or properly photograph their vehicles when for sale. Well, this camper does look reasonably tidy for being nearly 40, but as usual it's hard to get a really clear picture of what's going on inside. In a mobile home you have the pitfalls of both an old car and an old home, and the combination of the two seems to generally disaffect both. It is neat that this is an early T3 AutoVilla, as the styling changed to become much more boxy after 1983. Dare I say the tapered tail is almost pretty in a way? Outside of that, this is just a really unusual bit of imported kit-built Volkswagen history. Personally, I'd not head down this route for the $25,000 ask. The LT28 found by Daniel is not only $5,000 cheaper, but looks a lot nicer too – and just like the AutoVilla, it'll baffle nearly everyone at the show.
-Carter