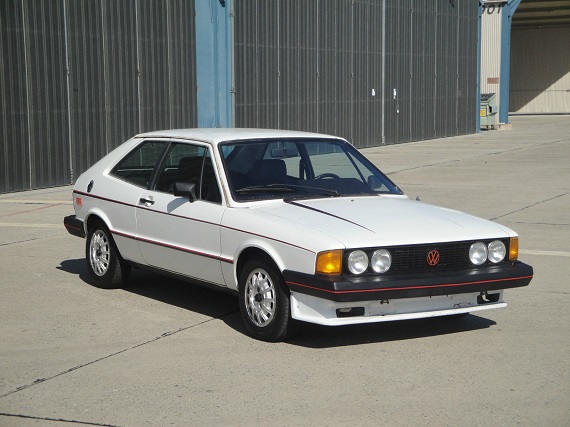 I'm going to get a bit gushy for a moment, if you'll allow me. I love the original Scirocco. Considering I'm a huge fan of the similarly Giugiaro designed Audi Coupe, that should come as no surprise. Both the GT and the Scirocco have some odd angles, and arguable aren't the prettiest designs ever to be penned by the Italians. However, it's that awkwardness that adds to their appeal for me – they stand out not because they're perfect, but because simply they stand out and not in a bad way. It's something that the second generation Scirocco wasn't able to pull off, in my mind. The short and squat original model, though it lacked the performance of many of the top-tier Volkswagen products, has to go down as one of the prettiest Volkswagens ever made. While they were a popular coupe and in many ways helped to spawn the sedan-based 2-door market that was the rage in the 1980s and early 1990s, not many of the original Sciroccos remain thanks mostly to rust and electrical issues. To me, the best looking of the original models are the infrequently seen "S" models, such as the 1980 which popped up this week for sale. The S was mostly an appearance package but featured a front spoiler, some cool stripes and Recaro seats; it was also only available in three colors in 1980 – black, Mars Red or today's Alpine White: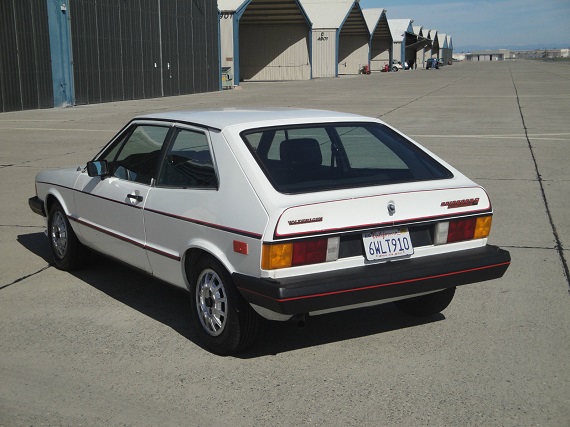 Year: 1980
Model: Scirocco S
Engine: 1.6 liter inline-4
Transmission: 5-speed manual
Mileage: Not Listed
Price: Reserve Auction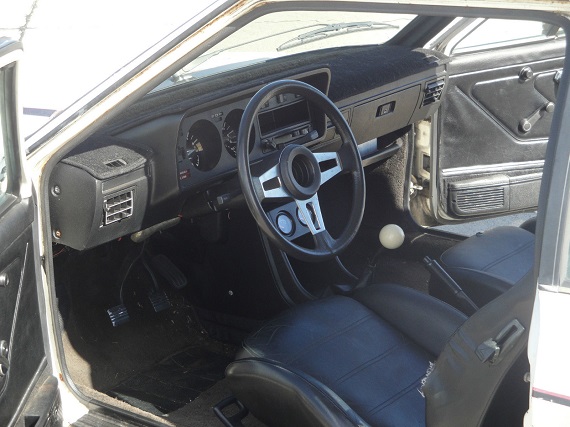 1980 Scirocco S, Survivor. Original Paint in fair condition, Alpine White, with original S stripes and badging. New motor mounts, all 4, Techtonics kit, New Techtonics flex pipe, rebuilt alternator, New tires,less than 100 miles on them, GTI 4K gearbox. New shift bushings, New battery, Steering column bearing keeper installed, and so shaft stays in correct position, New pedal cluster bushings, Passed CA smog, car is far from perfect, and has issues. Every body panel with the exception of the roof, has dents and dings. The rear hatch glass is marked from a louver that had been on the car at some point, rear window defroster does work. The clutch works but should be replaced. The front strut cartridges are completely empty. No charge/oil remaining. Previous owner cut the front spoiler for fog lights. The holes are currently covered with white duct tape. I planned to replace the spoiler eventually. Car had every electrical problem you could imagine upon purchased, I have fixed most of them. Headlights are relayed, single wiper works but needs to be relayed, but still works. Washer motor works, fan motor, gas gauge, temp gauge, fasten seat belt light, door buzzer, interior light, tach, high beam indicator, low voltage light, all work. Windshield leaks left lower corner, lots of extra parts, all go with the car. Corrado seats in front, (they were in it when I bought the car, not my choice, as they don't fit just right. I am told it can be fixed.) 1979 Scirroco rear seat. If the car ever had a red interior its long gone. This car is not terribly rusty, one small penetration in the lower driver door jam. All the front and rear bumper trim is present. I was going to daily drive the car, and did for six months, but I should have done this 15 years ago. Parts are getting tough to find. Car is unique as it has no factory options. No A/C, no sun roof, and no rear window wiper. Completely base Scirocco S. Also has a factory VW Scirocco radio delete panel. Not original. I could write more, but if you are interested, and not kicking tires, message me and we can speak on the phone. I am honest about the car, but its very cool, and rare. Remember, this car is 35 years old, and I don't think it got allot of love until I purchased it. Willing to assist in shipping. I hate to sell it, but I have two Vintage Race cars to take care of. I am open to local buyers/inspection, the car is currently on the Airfield at McClellan Ca, which is secured. We can meet near there for an inspection. Thanks for looking.

On Feb-22-15 at 07:23:32 PST, seller added the following information:

ZERO FEEDBACK BIDDERS PLEASE CONTACT ME BEFORE BIDDING. I am blocking and canceling bids.

On Feb-22-15 at 14:15:41 PST, seller added the following information:

I also wanted to mention the area that is leaking on the lower left windshield is rusty as well. I do not know how bad, I have not pulled the windshield. There are also some areas of surface rust in the rain drip area on the windshield cowl. I am getting no questions to speak of on the car, and thought I should mention these things before end of auction. Its very important to me that there be no surprises after purchase. I have been in those shoes before, and do not that situation to arise. Hope that makes it a little bit more clear. It is a California Spec car. with the electronic ignition. Thanks again for you interest.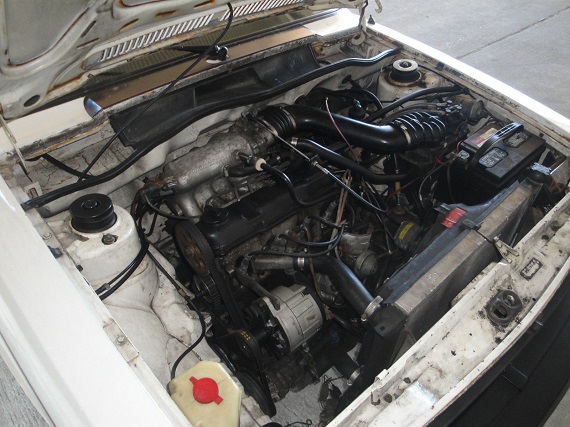 On the surface, this looks like a good starting point for a restoration of a classic Volkswagen. The seller has rectified several of the normal outstanding Volkswagen issues, but has not tackled the bodywork that will need to be addressed if you want to keep this classic Volkswagen long term. In many ways, this really isn't that special of a car; it's not heavily optioned, nor is it the classic performer that the first GTi was. What it is, though, is undeniably pretty and attractive for its rarity and purity of design. It's in mostly original condition, too – rare to find on the early cars. It will be a labor of love to keep this S going, but it's worth it for the exclusivity in my opinion. I really wish I was in a slightly different position with a bit more room for hard-luck cases in the garage, because I've always wanted one of these and this looks like just the type of headache I'd take on – but looking at it would always still make me smile.
-Carter