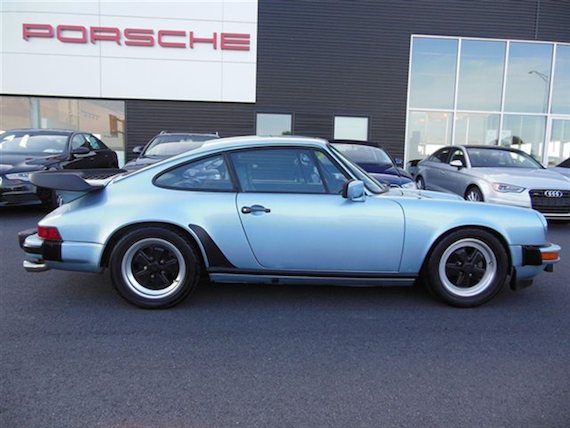 Yesterday, I passed a new 911 in a metallic sky blue I hadn't seen before. It was so bright it caught me off guard, and looked a little out of place. On the 911SC however, it is perfectly offset by the black trim, especially when complimented by black Fuchs like this example. As 911s follow the rest of the automobile (and human?) race in getting larger and fatter with each progressive generation, it makes me want to reach back further and further when I think about owning a 911. The SC may look like a drug dealer's car to some, but I love the "Tea Tray" spoiler and black fender guard. While today's 911s are insanely fast and relatively safe compared to their ancestors, the stories and possibility of pendulum-action oversteer gives me that butterfly nervous-excited feeling.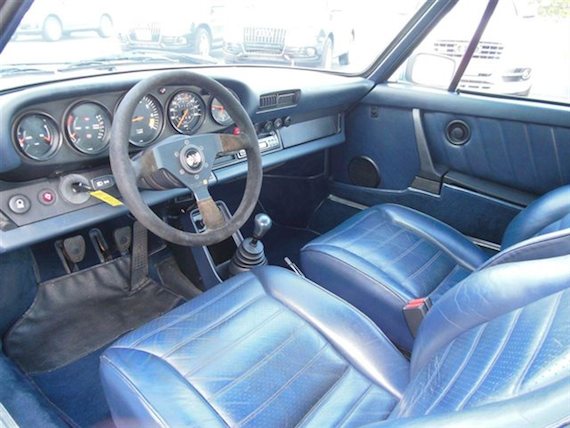 Year: 1981
Model: 911SC
Engine: 3.0 liter flat-6
Transmission: 5-speed manual
Mileage: 137,140 mi
Price: $23,990 Buy It Now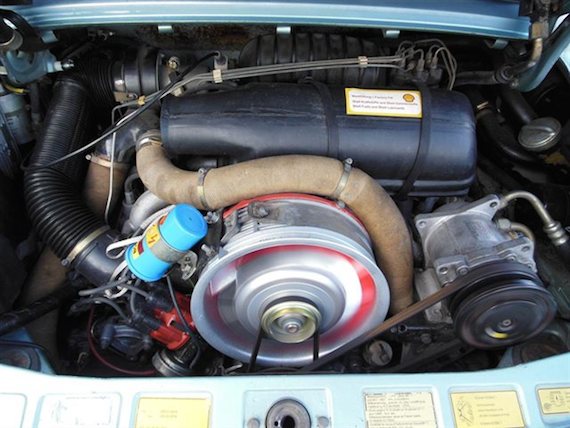 Great driver quality well preserved 911 SC. Offered in Light Blue Metallic exterior with Blue interior. Features include leather seating, Blaupunkt CD player, automatic fan speed control, cruise control, Momo steering wheel, power antenna, fog lights, Bilstein shocks, Dansk exhaust system, turbo rear spoiler, Fuchs wheels, and more. Just fully serviced and Pa. inspected.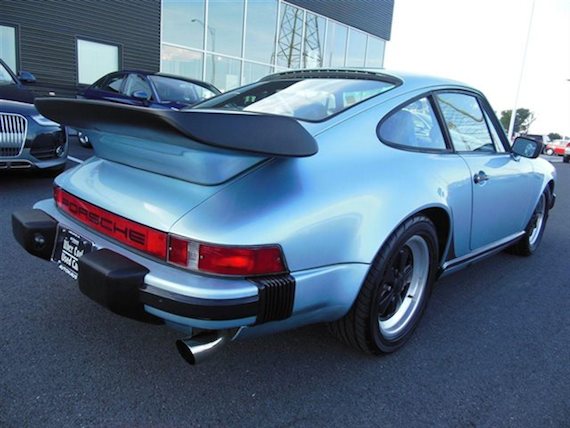 The SC used to be the poor man's way into Porscheville, but they've left the teens and are firmly in the $20s now. This is a nice driver's example – not too nice, but not bad by any means. If you're not worried about the fastest or "coolest" Porsche, this could still be a great way to experience the "ass-engined slot car" that so many aspire to.
-NR