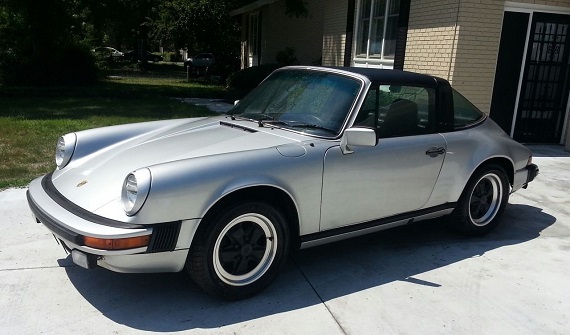 Let's continue with a little bit of a summer theme and look at another option in the world of open-air 911s. Here we have a Silver 1979 Porsche 911SC Targa, located in Conway, South Carolina (near Myrtle Beach), with just 41,504 miles on it. For a beach car (at least in an area that can get quite hot during the summer) a Targa seems like a pretty worthwhile choice as it provides the option of open-air cruising year round, but with the ability to have a semi-hardtop during the hottest months. Granted, you'd want a well working A/C in such a car, which is an area where many of these cars struggle, but it's still another option for someone who is less interested in the full convertible experience. This particular 911 has seen only a few thousand miles over the past two decades so it'd be good to give it a thorough inspection, but there is sure to be quite a lot of life left in it.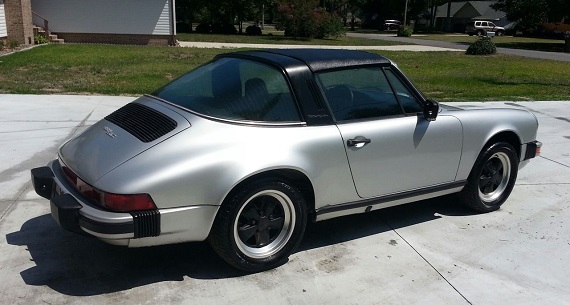 Year: 1979
Model: 911SC Targa
Engine: 3.0 liter flat-6
Transmission: 5-speed manual
Mileage: 41,504 mi
Price: $35,000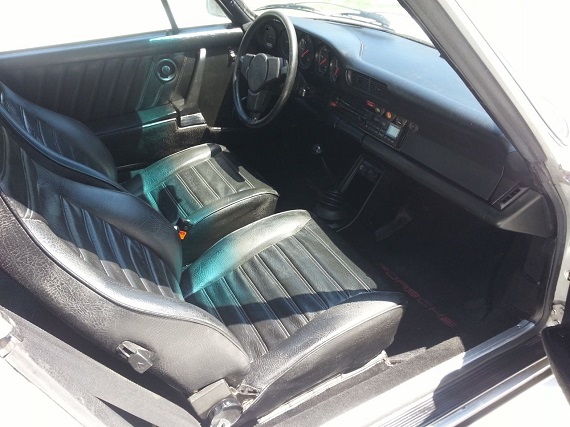 You are viewing my very special, very rare 1979 Porsche 911 SC Targa with only 41,504 original miles (documented by prior title stating actual mileage when it was at 38,430 in '96, some paperwork also verifying mileage, known history of the car, and unquestionable remarkable original condition). It is in it's original condition, other than one quality respray prior to 1996 in it's original color due to some fading. These pics were taken just the other day and you can see how beautifully it's held up all these years. No known accident history. Car has exceptional gaps and doors close like they should. The car is rust free and very clean. I did not detail it for the pics, just a quick wash and tire shine. The interior is all original and boasts near perfect seats, perfect dash with no cracks, beautiful door panels and excellent carpet…as you would expect a 35 year old car that was stored most of it's life would be. The car was put away for years until 1996, purchased and driven only a few thousand more miles, then put away again in 2000 because the wife wasn't crazy about the AC…you know how these air cooled AC cars are! The car was frequently started and driven on property occasionally to keep healthy. The Targa top is in fantastic condition, and does not leak. All gauges and windows operate as they should. I think the clock even works…can't remember…car is in my storage building and cannot check right now. The original FUCH's rims are beautiful, and the tires have lots of tread but are older so you might want to look into replacing in the future. Rear bumperettes are in great shape. Targa bar is in great shape. No dents or dings that I notice. There is a little 1″ paint crack on the rear deck lid, but an easy fix. The engine is super dry and does not weep. It fires up on the first crank of the key, and runs fantastically. The tranny shifts nice and crisp with no synchro issues. I don't drive the car often (I had 15 cars in my collection that I rotated until I started selling some off for our new river house purchase) other than around the neighborhood and locally to small shows to keep it's legs stretched. This is a rare opportunity to own a classic air cooled 911 with super low original miles. These cars are going through the roof. This is an investment that you can enjoy and watch it go up in value year after year! The only reason I am selling her is my wife and I just bought a new river house and we're selling my 911's to fund the purchase and remodel. Comes with spare belts, jack, spare tire, )I can't remember if I have the tool kit) and some cool things you just don't see everyday like the aerial key for the antennae and it's original packaging. I am a private collector, not a dealer, and all sales are final. Please ask any and all questions prior to bidding. Send me a message with any questions or offers. Check out my other listings for 2 other 911's I'm selling. I will gladly entertain a package deal to buy 2 or all 3 of my 911's that I'm selling at the moment. This is an exceptional car. I will gladly work with international bidders. The Port of Charleston SC is less than 3 hours from my home. Thanks for looking!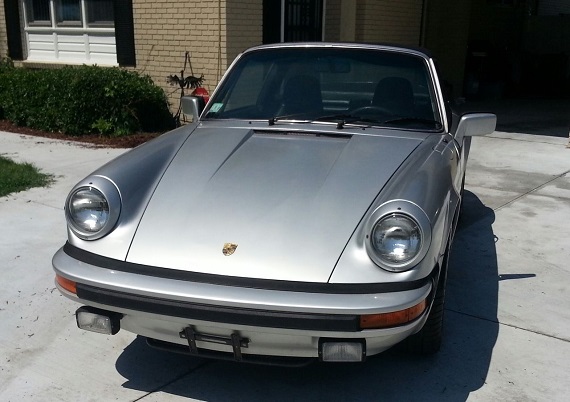 I'll be a little blunt, silver over black is not really a color combination that I particularly enjoy, especially on the 911SC where those colors do not seem to fit the period correctly. But, this combination became very popular on Porsches in later years so there are certainly plenty of prospective buyers that should appreciate the color. Otherwise, this is a really nice Targa and the mileage is excellent for a 35-year-old car. I have been hoping to come across an example like this so as to get a better gauge of the 911SC market. The asking price here, $35,000, is certainly on the high end for any 911SC but given the mileage and apparent condition it appears reasonable on the current market. I will definitely have my eye on this one to see whether it sells.
-Rob