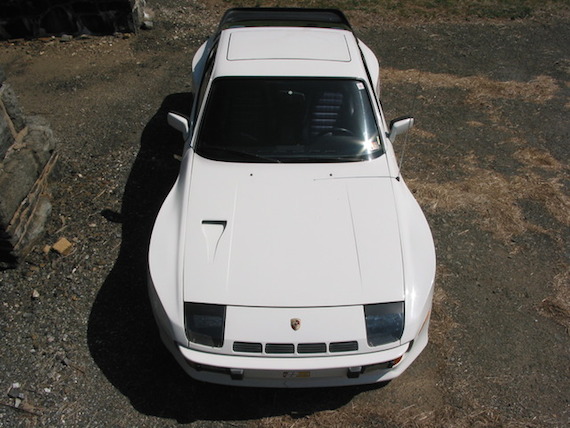 On my last visit home to Philadelphia, I happened to stop by and peruse the lot at Porsche of Bucks County in Warrington, Pennsylvania. For those familiar with the area, you may remember this dealer as Holbert's Porsche-Audi-VW. Bob Holbert, a native of Warrington and Porsche race car driver in the 1950s and 1960s, founded this dealership in 1954. This would be one of the first Porsche dealers in the United States. Much like importer Max Hoffman, Holbert had a large role in shaping Porsche's direction and success in the US market. His son Al also raced Porsches, winning Sebring in 1976 and 1981. He also ran the dealership for a time and was President of Porsche Motorsports North America. Sadly, Al met his fate in a plane crash in 1988, with his brother Larry taking over management of the dealership until being bought out in 2010 by a larger conglomerate of dealers.
In addition to a few of Holbert's racing cars hanging around the showroom, the family also had a hand in a bit of tuning. Born out of a need to fit wider tires on race dedicated vehicles, a fiberglass kit was devised to provide the 924 Turbo a bit more wiggle room for larger rubber and in the process, giving it a bit more of an aggressive stance. Brian, a long-time contributor of ours, came across this 1981 Porsche 924 Turbo for sale in the Philadelphia area wears that very kit devised by Holbert. While not concours quality, this is a driver that wears a very nice patina and has a bit of that Martini Racing livery we all know and love.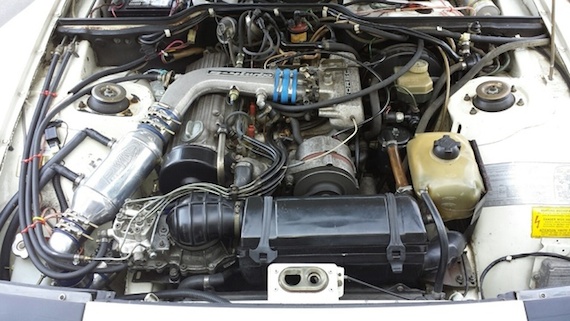 Year: 1981
Model: 924 Turbo
Engine: 2.0 liter turbocharged inline-4
Transmission: 5-speed manual
Mileage: 50,901 mi
Price: $23,000 OBO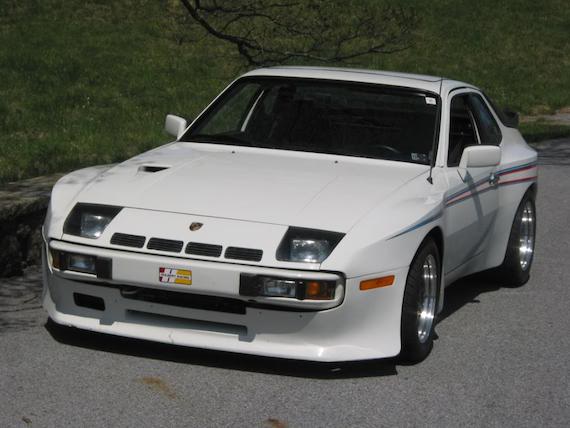 This is a rare opportunity to own a very special and unique car. In nearly 30 years of Porsche ownership, I have NEVER seen another. It is 1980 series 1 924 Turbo (931) with a fiberglass Holbert Racing Superwide body kit and spectacular euro Martini striping. Limited slip 5-speed G31 transmission. Black interior in great condition with sport seats. This is a Series 1 924 turbo so no DITC sensor problems. There is NO rust. I'd say the car is in decent "driver" condition and has been meticulously maintained for more than a decade by a true 924 enthusiast. You can handily embarrass your 944 turbo, Cayman S and 911 friends as it is very, very fast. A wolf in wolf's clothing.

History:

Based on my research, in the late 1980's a very small number of these cars were built by Holbert's race shop in Warrington, Pa. The kits were based on their C-production SCCA bodies. The fenders on this car are race-thickness fiberglass (thin! light!) and 2" wider on each side than a 944's bodywork, hence the "Superwide" designation. The front and rear bumpers are fiberglass as well. A LeMans Carrera GT spoiler was added to the rear hatch. A larger oil cooler was added as was an air-air intercooler. Carrera GT headlights and euro driving lights were added. And, a bold, beautiful Martini stripe on each side tops it all off.

Some features of this particular car:

• BBS 9×15 and 11×15 3-piece wheels. 225/50 and 285/40 tires. The three piece BBS wheels are fully refurbished and spectacular.
• Rare Carrera GT spec 6.10 K26 turbo.
• Limited slip G31 5-speed.
• Billy Boat B&B 3" stainless steel cat-back exhaust
• Currently configured with a PWR air-water barrel intercooler, pump and radiator.
• Audi 5000 large throat throttle body.
• Callaway micro-fueler computer. This is the same Callaway that you all know and love. The computer adds fuel via a 5th injector bung in the intake manifold when the car comes on boost.
• Jet-hot coated, upgraded 596 exhaust manifold.
• Black leather manual high-bolster sport seats with period-correct blue plaid inserts.
• Boost controller
• Green-faced gauges (unique to the 1980 924 turbo)
• Virtually uncracked, original dash.
• Added VDO gauge package including boost, oil temp and a/f ratio
• Any original parts removed were retained. Everything that came with the car goes with the car.
• 50,901 actual miles
• Currently registered as a Pennsylvania antique car

Additional information:

My philosophy has been to preserve the originality and patina of the car rather than make it perfect so I'd say the exterior is 7/10, especially regarding some light cracking in the right rear quarter panel where the fender flare is attached. It has been this way the whole time I've owned the car but I think it would be an easy repair if you want to do it.

Also, the nose is rather low and has taken a beating over the years. Rather than replace it I have chosen to preserve and repair it as I feel this speaks best to the story of this car. The interior is very good as are the mechanicals. Upgrades (like the PWR intercooler for example) were made to improve reliability, performance or drivability and all original parts were retained.

I've cherished this car since 2003 and reluctantly I must find the next curator for this important and fun-to-drive 924/931. I have clear title in my name ready for transfer. Mileage is true and correct and all documentation for the vehicle is included with the sale. Sadly, I have not driven it much in the past several years and so, in anticipation of sale, I have engaged my trusted Porsche shop to freshen the car for the benefit the new owner. A current PPI is available to bona fide buyers.

Offered for sale at $23,000 obo.

Ancillaries:

• As with any older car, sale is AS-IS, WHERE IS
• A significant spares package is available and can be negotiated at additional cost.
• I will ship to USA or worldwide.
• Buyer to make all shipping arrangements.
• I will release the vehicle and documentation when wire transfer has cleared my bank.
• Any in-person sale is USD$ cash-on-the-hood only.
• Clear PA title in my name in hand and ready to go. Car is located in Holbert country outside of Philadelphia.

If not sold prior, weather permitting, I plan to display the car at the Hershey swap meet on April 18th 2015 and will be there in person to answer any questions.

I am a 28-year PCA member, Porsche owner and enthusiast.

Please PM with any questions.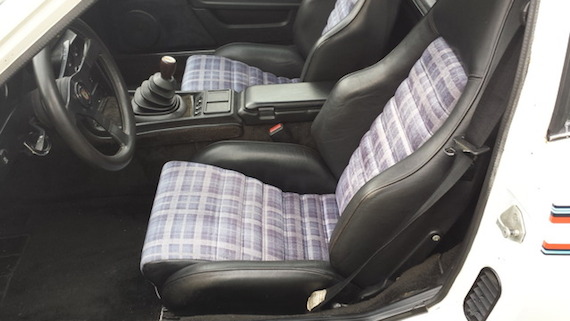 I'm a sucker for wide fenders and it's no different when it comes to the 924 and 944 models. The 924 was never the most desirable of Porsches, but in recent times, they are getting their fare share of respect, with the folks over at flüssig magazine leading the charge when it comes to promotion of the breed. The 924 Turbo is especially desirable, with just over 13,000 built over a five year span. So it's not every day then that you see one of these 924s, especially one equipped with such accessories as the Holbert bodykit, tasty 3-piece BBS wheels and the Callaway computer tied into the fuel system. This is a lot of unique Porsche for the money. My guess is that a well preserved example such as this would be a strong candidate in the race for appreciation in the coming years.
-Paul