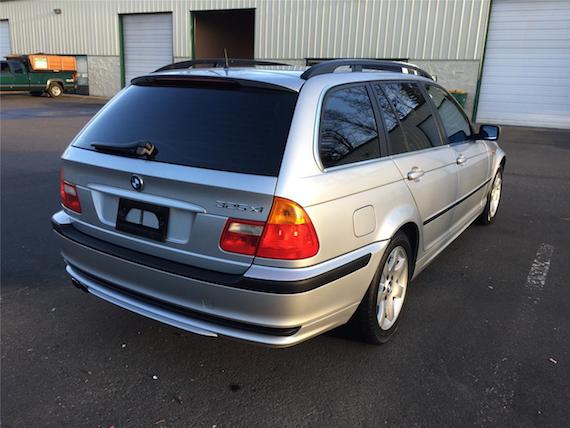 Carter's post yesterday on the 2004 Passat 1.8T Variant got me thinking about rather ordinary German estate vehicles. That Passat was truly a nice find, as it is rare you find a B5 or B5.5 Passat in such great nick. Lightning has struck twice this week it seems, as I've come across this tidy 2002 BMW 325xi Touring for sale in Oregon. While it's not a manual, for most, the automatic would do just fine for a small family hauler.
Year: 2002
Model: 325xi Touring
Engine: 2.5 liter inline-6
Transmission: 5-speed automatic
Mileage: 77,500 mi
Price: $8,887 Buy It Now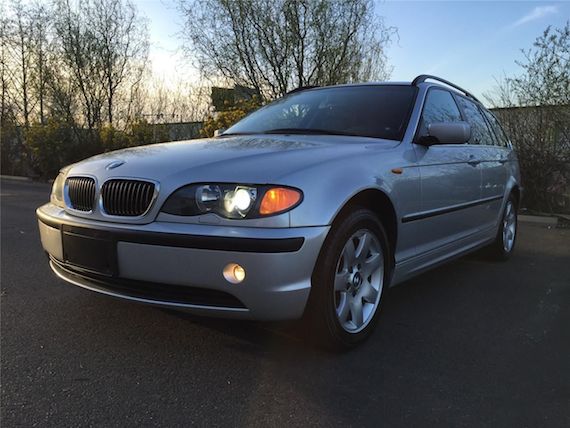 2002 BMW 325xi Touring AWD E46 SPORT PREMIUM LOADED Like New 77.5K-MILES

Hello to everyone looking for a diamond in a rough. I'm a private BMW enthusiast that been dealing with Bimmers only for 17 years. I'm offering here one of a kind 2002 BMW 325xiT top model / top class All Wheel Drive Wagon that is loaded with lots of premium options that are just perfect for northwest. This Bimmer only has 77.5k Original miles. Keys and title in my hands ready for you to drive it home from my warehouse. Car been very throughly inspected in more areas then most dealers and private sellers look at by myself personally. This Wagon is absolutely beautiful and stunning to look at, clean inside and out, shinny paint, leather is like new and been treated and protected against rough wear. Besides Under front bumper has scrapes/scrathches from driving into parking and hitting the curb in front sometimes and 2 hairline cracks in middle of front glass I don't have much words for this Bimmer it speaks for itself. This is a must see Bimmer. If you are looking for a dependable AWD Bimmer and don't pick this one up I guarantee you will regret this one. Don't let it get away use ebay system if you have any questions and I will get back to you immidiately.

Recent Service Includes: A/C Charged, Brakes, Oil good to 79,400 miles, new R headlight washer pump, Coolant replaced, Radiator overflow replaced, Engine and transmission were serviced and sealed (routine maintenance), new air filter, new front tires, newer battery. I'm sure there is more but cant think of any.

Here is some PREMIUM Options detailed below that are not standard for this vehicle but are included:

Power moon-roof that opens fully and tilts up
Power tilt wheel to position steering to comfort level electronically
Heated 2 front seats with 3 levels of heating
Dual Power 2 front seats with driver seat programmable to 3 memory modes
CD head unit is MP3 ready 
DSC control unit which benefits the AWD system for all weather driving
Hill Descent Control system
Auto dimming rear-view mirror
Factory installed alarm system with interior motion sensor
Touring Package for rear passengers to accommodate food and beverages on road
Cold weather package which includes ski/snowboard bag in rear seats
Premium Package
Traction Control with ABS (4-wheel)
Air Conditioning (Charged and blows cold air)
Power doors/windows
Cruise Control
Power Steering
Dual front airbags with side airbags and roof airbags (Premium Safety Feature)
Full Black Leather throughout the car (Like New)
Rear Spoiler with additional break light
Roof Rack system Base for mounting your Luggage system, storage, or bikes
Premium wheel package with 50%+ rear tires life and Brand New tires in front
Premium trunk Security Hideaway system and pet retractable net
Premium on-board toll package (all there not a single item missing)
Full Premium Spare wheel with tire (not metal 40MPH Max set)
Automatic Transmission 5-Speed with Manual and Sport Mode (StepTronic)
Xenon HID Headlights with washer system
Factory fog light Kit
Privacy Glass all around
This is what I can remember as always I'm sure I missed some. Come and Inspect by yourself or an inspector, test drive this Ultimate Driving Machine and then drive it home.

Limited Time Price of only $8,887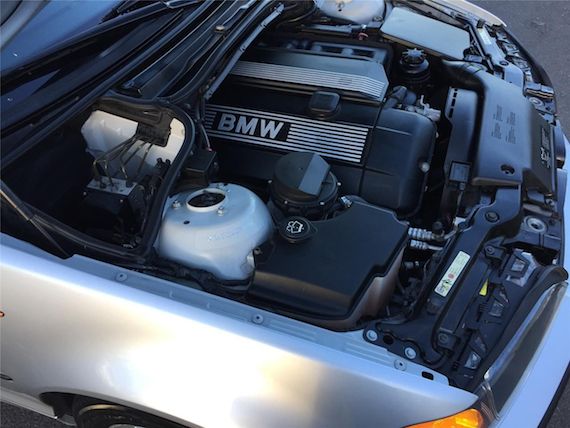 Of all the E46 variants, the Touring is my favorite. With this generation 3 series, BMW finally saw the light and offered the one 3er that had been verboten to US customers for years. It's disappointing that there was not an M variant, although we've seen a few intrepid owners make their own interpretation. Considering the condition and mileage, the price is just about right for this one. We've seen manual transmission variants of the E46 Touring's successor, the E91, command princely sums if they have low miles and have been looked after. As supplies dwindle, it won't be surprising if enthusiasts will start to appreciate the E46 Tourings for what they offer, most notably a competent chassis, the sweet powerband of the straight six and, in cases like this one, all-weather capability.
-Paul