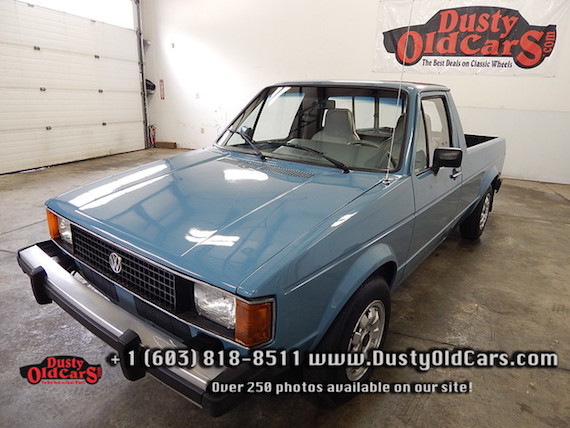 Instead of Friday Fail, today we've got Sunday Smokers. I'm not sure what kind of dust is floating around the Dusty Old Cars warehouse, but I think it might be crack. I love Rabbit Pickups – not only was my first car one, but they're precisely the kind of European oddity that we rarely get in the US but, for some magical reason, were blessed with for a few years in the early 80s. Practical and putting a heavy dose of fun in funky, they even came with a diesel! Today's example is one of those oil-burners, wears a fresh coat of baby blue paint, and – despite 187k miles – the engine bay looks a great. However, a little closer look reveals some big question marks (like any description at all?) and possible rust spots that were just painted over. Even if it is just cosmetic and the truck were perfect, their asking price of $14,950 (down from $17,899, lucky you!) is top dollar for perfectly restored, low-mile, and modified Caddys. I realize New Hampshire is all about Live Free or Die, but with the amount of drugs these guys are doing, it doesn't sound like they'll be living free much longer.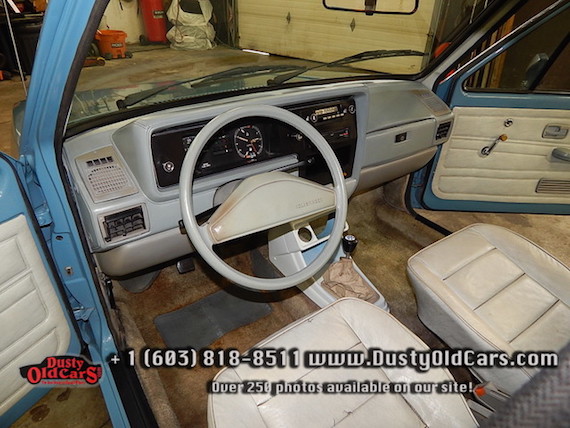 Year: 1981
Model: Rabbit Pickup
Engine: 1.6 liter diesel inline-4
Transmission: 5-speed manual
Mileage: 187,258 mi
Price: $14,950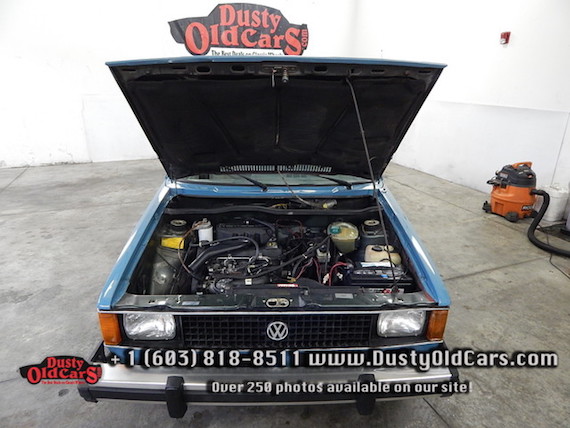 Maybe I'm missing something, or maybe my hallucinations just don't make this truck into the gem they see it as. I'd love a baby-blue diesel Rabbit Pickup, but definitely not this one.
-NR