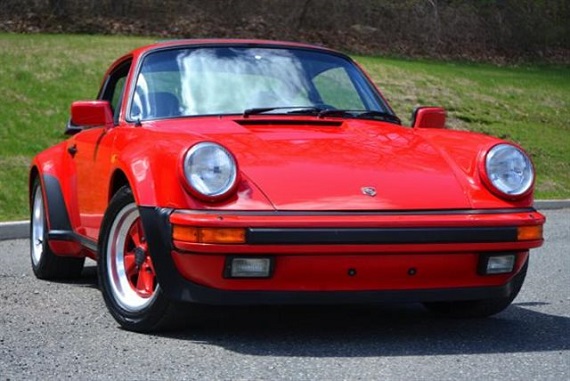 With time many things can be mended. So just because a car was not available in our market during its years of production doesn't mean that those same cars will never be available. Such is the case with the Porsche 930, which took a hiatus from US shores beginning in 1980 only to return in 1986. For fans of Porsche's top model those years must have seemed an eternity. All we had were posters and our imagination. European owners suffered no such issues and by 1984 the 930 was sending 330 hp to those wide rear tires, making for pulse-quickening performance that required constant attention and offered numerous rewards for those capable of exploiting its massive performance potential. RoW cars possess a certain allure to many buyers as they possess a uniqueness that is difficult to capture and that allure always is enhanced when the car in question was not available in the US market. Thankfully the days of the 930's absence have passed and those European models now can be found Stateside along with many examples of the original US market cars. Here we have one such European example: a Guards Red 1984 Porsche 930 Coupe, located in New York, with just 34,721 miles on it.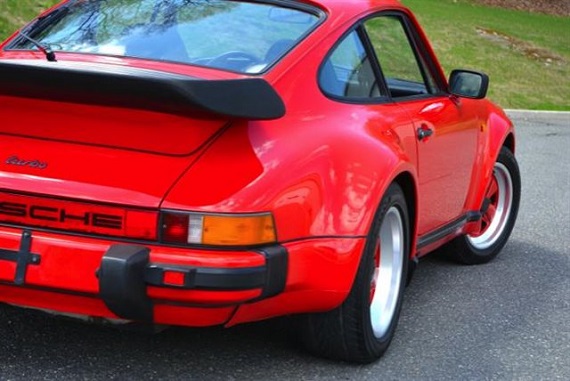 Year: 1984
Model: 911 Turbo
Engine: 3.3 liter turbocharged flat-6
Transmission: 4-speed manual
Mileage: 34,721 mi
Price: Reserve Auction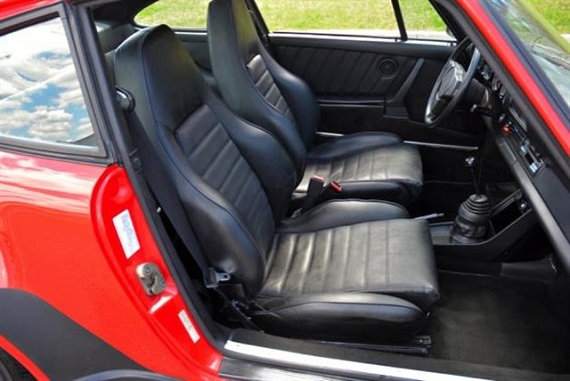 For more than a quarter of a century, Hunting Ridge Motors and Mark Starr have built a reputation as one of the country's premier new and pre-owned luxury and exotic automobile dealers. It began in 1980 when Mark began importing Mercedes Benz, Porsche, Ferrari and race cars from all over Europe, and has now expanded to include many other makes such as Land Rover, BMW, and Audi.

A proud and well respected member of the Lotus community, Hunting Ridge Motors has become one of the most respected performance car dealerships in the Northeast. The organization's reputation for providing quality vehicles and top- notch service is the reason why Hunting Ridge Motors continues to be at the forefront of the automotive enthusiast and collectors market.

You deserve only the best should not expect anything less. We promise to provide you with the best buying experience available. Feel free to call one of our sales associates with any questions. We are here to make your automotive dreams come true.

1984 Porsche 911 Turbo finished in Guards Red with Black full leather interior. Driven just 34k miles since new and fitted with a factory sun roof, factory sport seats, rear window wiper, H4 headlamps with washers, limited slip differential, painted center factory Fuchs alloys, black headliner, air conditioning, front and rear fog lamps and much more.

This highly desirable Euro specification car has more HP, a more aggressive stance and ride height and generally drives much better than it's US counterpart.

The example presented here has just been run through the shop and received a full major service, a complete engine reseal, new head studs and had all needs addressed. It is ready to be enjoyed by it's next owner.

Upon driving and inspecting this pristine example, it is obvious that it has been well cared for and is accident free. It comes with a full service history and has no needs whatsoever.

In the spirit of the auction process, we do not disclose our reserve price. We have been selling cars for many years and price our cars fairly. As a result of our low prices, they sell quickly. Therefore, PLEASE DO NOT ASK OUR RESERVE PRICE. Please feel free to contact us to learn more about huntingridgemotors. We will consider all reasonable offers and will end the auction early if we can reach an agreement. We reserve the right to end any auction early for due cause. If you have questions about any of our auctions, please do not hesitate to contact Mark Starr at 914-217-4817. Cars shown by appointment only.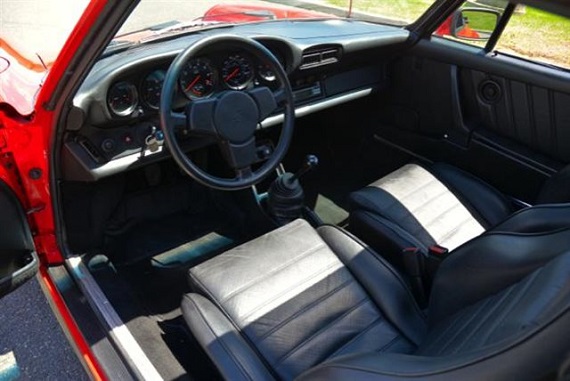 We see European 930s come up for sale fairly often and even with their higher horsepower and claims of a better overall driving experience than US models, I never see them garner as much interest as those US models. Maybe I'm just coming across the wrong ones, but it does make the asking price here appear mighty steep. An opening bid of almost $90K will quickly discourage buyers given that a US model from '86 or '87 can be had for less than $80K. The low mileage of this 930 certainly serves as a point in its favor, as does the extra power of the European motor, but we must wonder how much of a premium that deserves. All else equal, is the premium for an '84 really that much over that of this 1986 930, which with 63K miles sold for $72,298? Comparatively that isn't a small mileage difference, but for a buyer on the market for a 930 I'm not sure that difference potentially is worth another $30K. Over the long haul I could be wrong, and the demand for almost any air-cooled 911 Turbo has shown little sign of waning, but for now the asking price here seems well above market.
-Rob