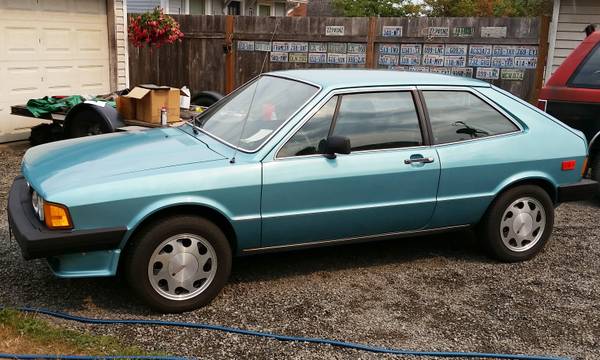 Spotting of any first generation Scirocco is cause for celebration these days. Styled by the legendary Giugiaro, the front drive, watercooled sport coupe brought Volkswagen into a new market, ostensibly replacing the Karmann Ghia. While underneath the slinky 2-door body was relatively pedestrian underpinnings of the Mk.1 Golf/Rabbit, the styling of the Italian giant brought a level of prestige to the budget economy range. Some 42 years after it originally launched, the short and squat Scirocco still looks unique and different, a perfect combination of curves and angles that makes me smile every time one crosses my path: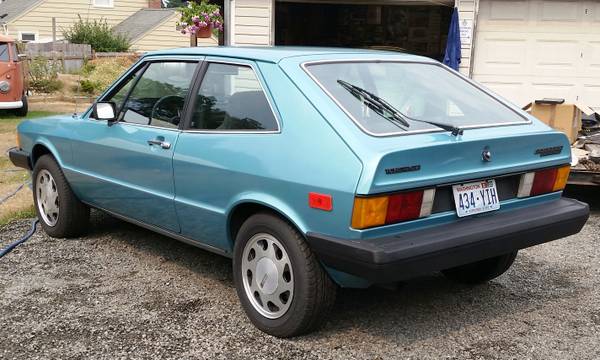 Year: 1981
Model: Scirocco
Engine: 1.8 liter inline-4
Transmission: 5-speed manual
Mileage: Not Listed
Price: $6,250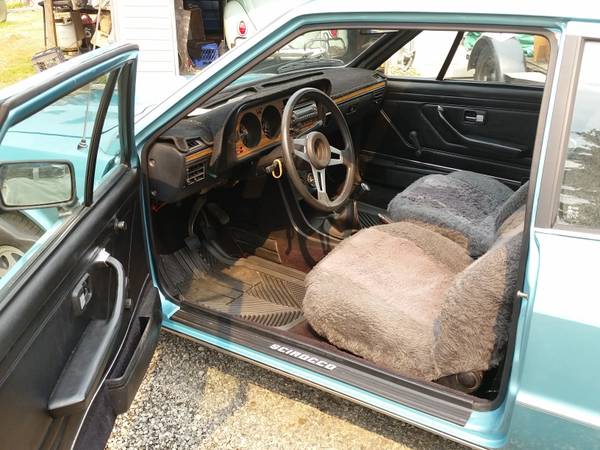 Listing this for a semi retired VW mechanic buddy with 40+ yrs experience, he isn't an internet/computer user and only has a home phone (no cell or text). 81 Scirocco in excellent condition, never been hit, originally a California car. Car was repainted once 4 yrs ago in the original "river blue" color and clear coated. Last year of the Mk 1 body style with drivability and performance upgrades.

Photobucket link with 15 pictures and a video of the engine running. http://s1223.photobucket.com/user/icemanhd3/library/1981%20VW%20Scirocco

Highlights
• Paint/Body/Rust — Body is in great shape with no accidents and 1 repaint in the original river blue color 4 yrs ago.
• Interior — Interior and carpet are original except for the upgraded black leather seats from an 84 Scirocco. Kenwood AM/FM/CD with detachable faceplate and Sony 6 x 9s in the rear.
• Engine — Stock 1715cc motor was upgraded to an 1800cc engine from an 88 Cabriolet but uses CIS fuel injection which allows for better adjustment and tuning was preserved. GTI exhaust and upgraded (larger) throttle body. Car runs and drives great.
• Wheels/Tires — 16V alloys were purchased new with Falken 195/60 14 tires in great shape
• Suspension — Upgraded GTI sway bars
• Other — Clear Washington title

To do list is very short, there is a crack in the lower left hand corner of the windshield.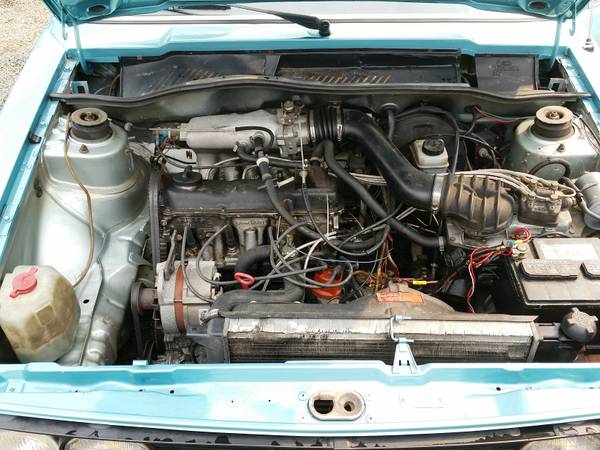 At first glance, this is certainly a lovely Scirocco, but a few things detract from the aesthetic for me. I'm all about unusual colors, and River Blue was a new one to me on the Scirocco. But I did some digging, and I'm not sure this color was ever actually offered on the model. Indeed, you have to go back to 1977 to find any blues for color choices on the Scirocco, and then it was the deeper Ancona Blue. After 1977, for the U.S. market blue wasn't an option. River Blue does correspond to a color that was offered on the Beetle, though, and I wonder if this car had a 1980s respray into the color. Under the hood would seem to back that up, as the color appears to be silver on the fenders – and that would make sense, as Cosmos Silver was an available shade. Overall the respray looks pretty good from what is shown, but we don't really get a sense of the paint condition. The period chin spoiler and yellow fogs do suit the design well, but again the later Teardrop alloys don't work in my mind with the design. That could be remedied pretty easily with some A1 GTi Snowflake alloys or maybe some BBS RA alloys. We also don't get a good sense of the later leather seats; leatherette was available but no leather was, so this is generally a nice change. Also the upgrade from 1.7 to later 1.8 motor gives some additional motivation, along with suspension changes. Overall, the upgrades are pretty tasteful though I'm a bit of a sucker for how the more original A1s look, and especially the "S" models. However, it's hard to find clean first generation Sciroccos and this one overall looks like a nice starting point that could be brought to the next level.
Thanks to our reader Mike for the spot!
-Carter