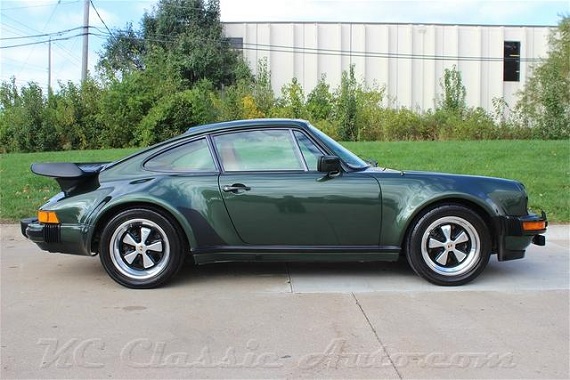 We've come across a number of interesting 930s over the past weeks. The 930 itself is a car with which readers should be quite familiar and it is not at all uncommon for us to find them for sale. With that said, the variety appears to have increased lately with a number of them in more interesting color combinations crossing our path. With prices across the 930 market having shot up over the past year we probably shouldn't be too surprised to see some sellers trying to take advantage and test that market with these rarer alternatives. The example here, an Oak Green Metallic 1979 Porsche 930 with Cork leather interior and 65,256 miles on it, continues that trend of more interesting examples.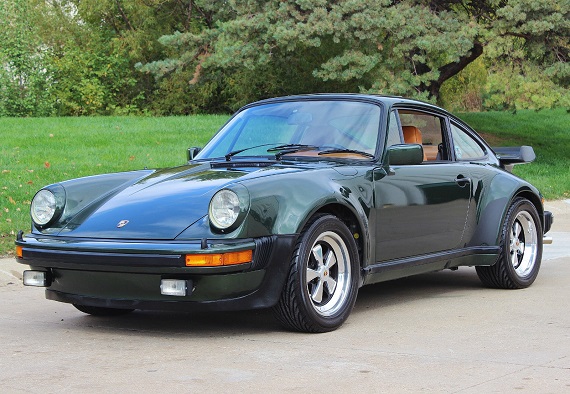 Year: 1979
Model: 911 Turbo
Engine: 3.3 liter turbocharged flat-6
Transmission: 4-speed manual
Mileage: 65,256 mi
Price: $142,900 Buy It Now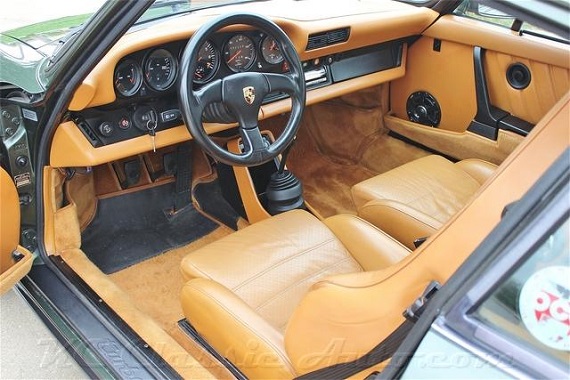 This is one of the hottest collector cars on the market today. This 1979 Porsche 930 Turbo is an absolute pleasure to drive. The motor and turbo have been overhauled about 4000 miles ago and the tires are almost new. It comes with original window sticker, Certificate of Authenticity, Ownership history, original purchase order, and a stack of maintenance records. Loaded with optional Limited Slip differential, Sport Seats, heated outside passenger mirror, and Sunroof.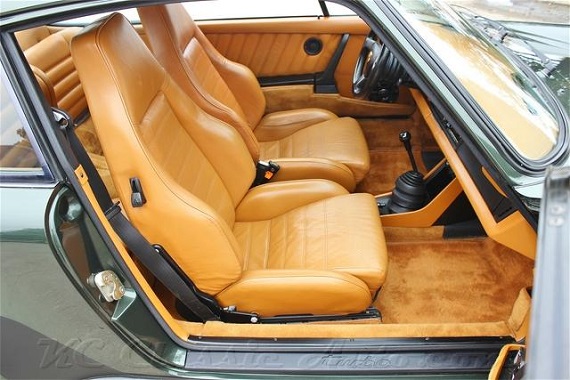 Cork is probably my favorite of the tan-colored interiors Porsche has offered and combined with the Oak Green exterior of this 930 the result really is fantastic. I have talked before about how green tends to be an underappreciated color choice and I suspect this one will suffer from similar neglect. I think these colors really work well and provide the darker hue desired by many, but with a much more interesting perspective and a color that shifts in sun and shade. We are benefited here by the presentation, which appears quite good. The asking price is fairly high and I would suspect that for this price buyers would expect a completely original interior. Granted this steering wheel is a much prettier piece than the standard wheel on a US 930 and changes to the radio aren't uncommon. In its favor there appears to be a good deal of documentation. Altogether this looks like a really nice option in the 930 market and the 1979 MY has commanded a good deal of demand as the last of the early turbos available in the US.
-Rob