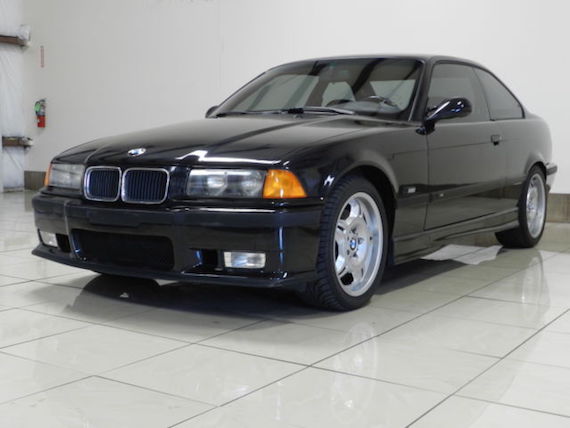 The E36 M3 is hands-down one of the performance bargains out there right now. Even as we've seen E36 prices come up a little, they're still pretty much the cheapest entry point into an ///M car – of any generation. This 1995 Coupe exemplifies this value, looking nearly perfect in black on black after 114k miles, but asking less than $9k. E24, E28, E30, E34, E36/8, E39, E46, E92, etc… all of their ///M models, in this condition, would cost significantly more. The only blemish I see here is some worn paint on the front of the engine, but the interior and exterior both look pristine. I may be partial towards the E36 sedan, but I could do without a couple doors for this price.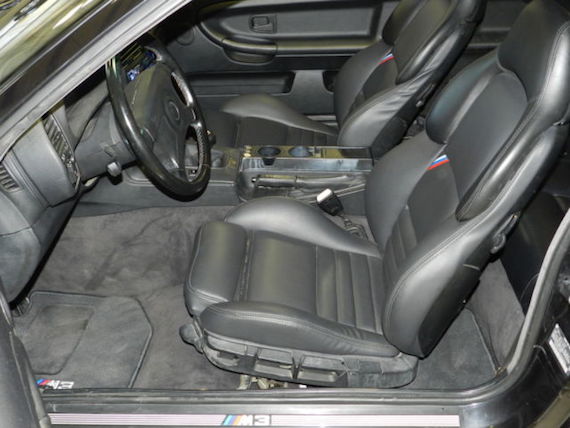 Year: 1995
Model: M3
Engine: 3.0 liter inline-6
Transmission: 5-speed manual
Mileage: 114,934 mi
Price: $8,995 OBO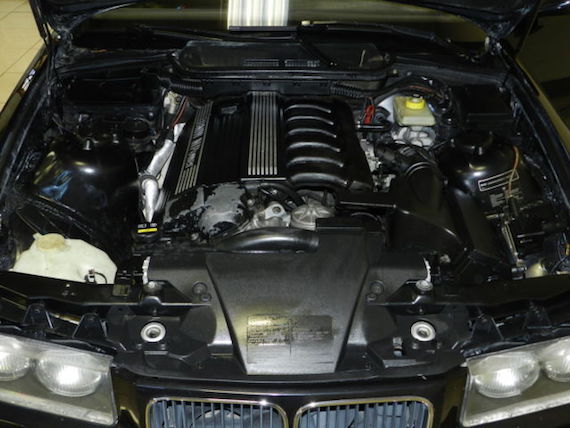 ROADSTERS AUTO IS PRESENTING FOR SALE THIS SHARP LOOKING AND VERY HARD TO FIND 1995 BMW M3. THIS GORGEOUS COUPE IS FEATURING BLACK COLOR EXTERIOR ON BLACK LEATHER INTERIOR! WITH ONLY 114K HIGHWAY MILES IT LOOKS VERY CLEAN INSIDE AND OUT. IT COMES FULLY LOADED WITH OPTIONS SUCH AS POWER WINDOWS, POWER LOCKS, AND MANY MORE(SEE THE PICTURES FOR MORE DETAILS)! ALL THE OPTIONS FUNCTION ACCORDINGLY! THE POWERFUL 6 CYCLES 3.0L ENGINE RUNS LIKE NEW AND THE 5 SPEED MANUAL TRANSMISSION SHIFTS SMOOTHLY INTO GEARS AND PROVIDE A LOT OF POWER! THE BEAUTIFUL BLACK COLOR EXTERIOR SHINES BRIGHT LIKE NEW, AND THE BLACK LEATHER INTERIOR HAS BEEN KEPT CLEAN! THE OVERALL CONDITION OF THIS BEMER IS GOOD, AND IT IS PRICED TO SELL VERY QUICK SO CALL Ed NOW AT 713-914-0444 TO BUY IT NOW! REMEMBER: YOU ARE BUYING A TOP LOADED USED VEHICLE IN CLEAN CONDITION AT A WHOLESALE PRICE NOT A BRAND NEW ONE! NOTE: JUST LIKE ANY USED VEHCILE FEW VERY MINOR NICK NACKS DUE TO NORMAL WEAR AND TEAR AND ROAD DEBRIS.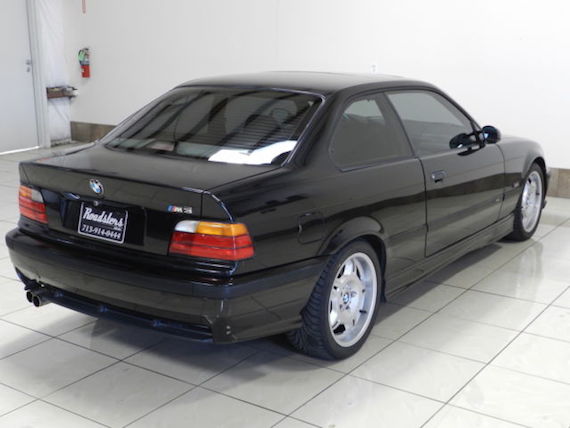 The E36 M3 is regarded as one of the best handling cars ever, and even though it's the S50B30 instead of the later B32, you're getting the same 240hp, plenty to make these feel very quick (if not outright fast). The twisties are what it's all about anyways, and that's where this car will chase down way more expensive cars and leave you laughing. I'd love to see this M3 live on as a stock road car (perhaps with Style 22s instead of the 24s), but at this price it's ready to be whatever you want. Tune it up, track it out, but someone needs to buy this ASAP and enjoy it. You're not going to find a decent ///M badge for less than $10k anywhere else, and maybe never again.
-NR