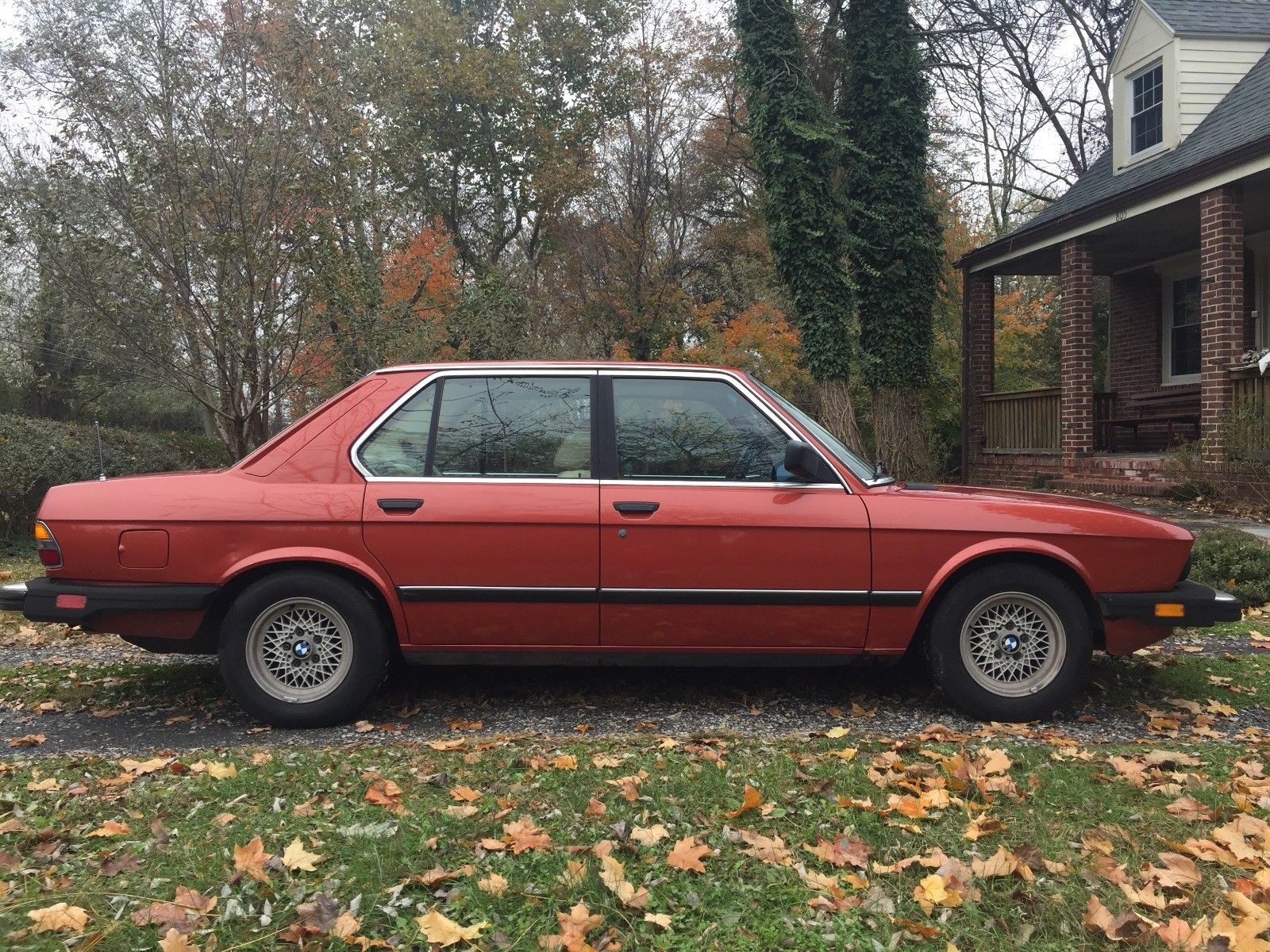 It's easy when considering BMW's venerable E28 lineup to skip over most of the production and focus in on two models – the M5 and the M535i/535is. In fact, without intention to do so I think that's what we've done over the past few years. They were the sports sedans that established the benchmark by which all others are judged, notoriously long-lived and arguably still very good value in the used classic BMW market.
Despite that, in the 1980s it was not the M30-equipped E28 that was the most popular. The 533 and 535 models combined for a total of about 34,000 sales in the U.S.. Add in the M5 and you've just crested 35,000. In comparison, it was the relatively uninspired 528e that was the sales force for the 5 over the model run. Between 1982 and 1988, BMW dealers sold more than double the amount of 3.2- and 3.4-equipped 5s with the 528e. Just shy of 80,000 of the lowest-spec model made it here, all equipped with what BMW hoped would be the most efficient inline-6 they could produced. The 2.7 liter M20 was de-tuned and strangled to produced just 121 horsepower and a diesel-inspired rev-range. This was achieved by making the stroke longer and installing smaller valves.
Coupled with catalytic converters, the result was a car which met CARB requirements but failed to really excite. 0-60 was a lackadaisical 11.2 seconds. The later 'Super Eta' engine added a few more horses but only came at the very end of the run. Yet BMW didn't want this to be a drag racer; they wanted to make an efficient driver. As a result, the Eta-equipped models had good usable torque down low yet still returned over 20 m.p.g. on the highway. It cost about $30,000 for a modestly equipped model. What was interesting was that BMW sold most of them equipped with the ZF 3HP22 automatic, sapping some of the fuel economy the car was intended to produce and even more performance.
Despite being the most popular model when new, the Eta is generally considered to be the least desirable model for enthusiasts and many have died in junkyards. But once in a while a nice one pops up and is worth a look: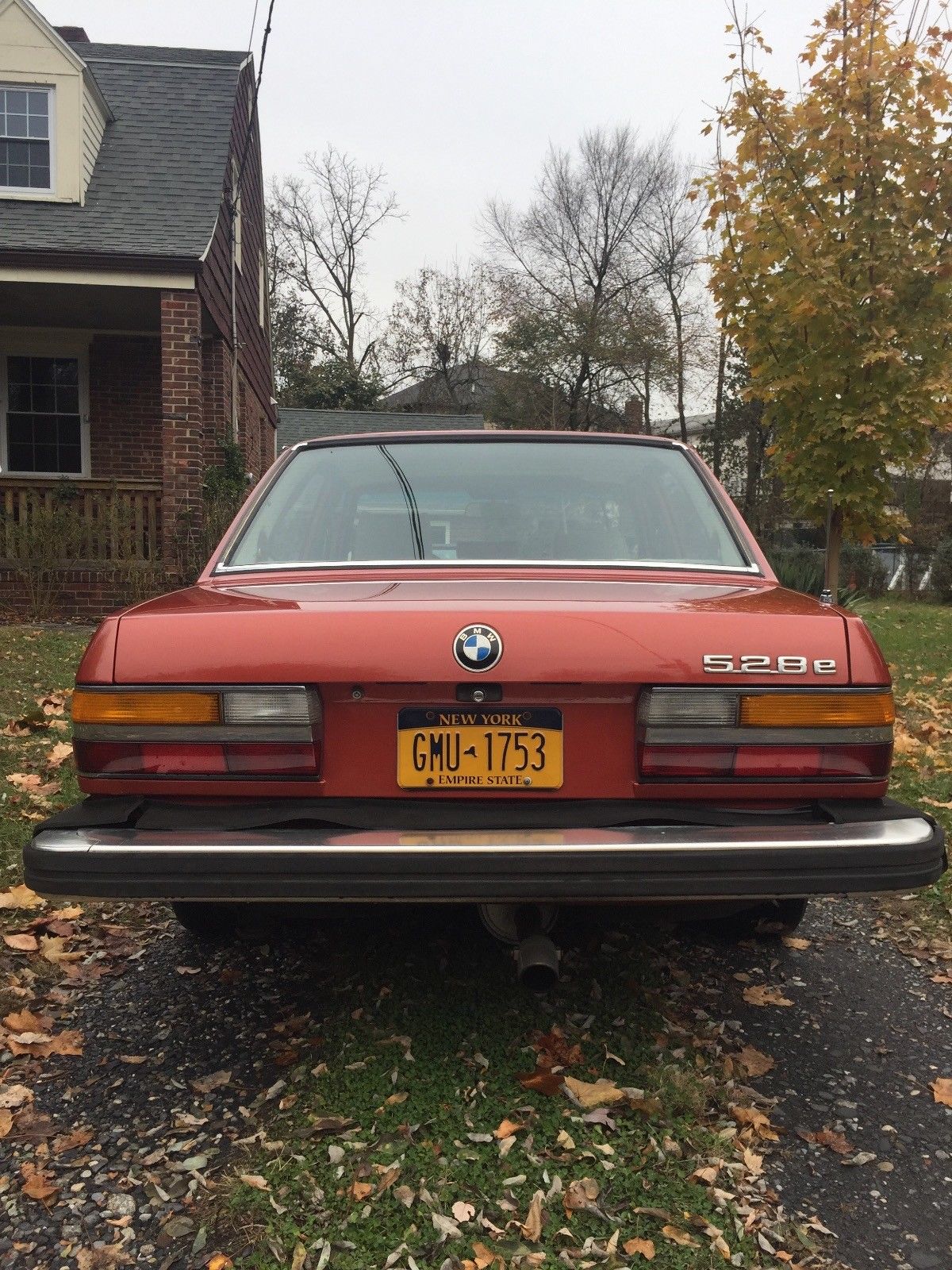 Year: 1982
Model: 528e
Engine: 2.7 liter inline-6
Transmission: 5-speed manual
Mileage: TMU
Price: Reserve Auction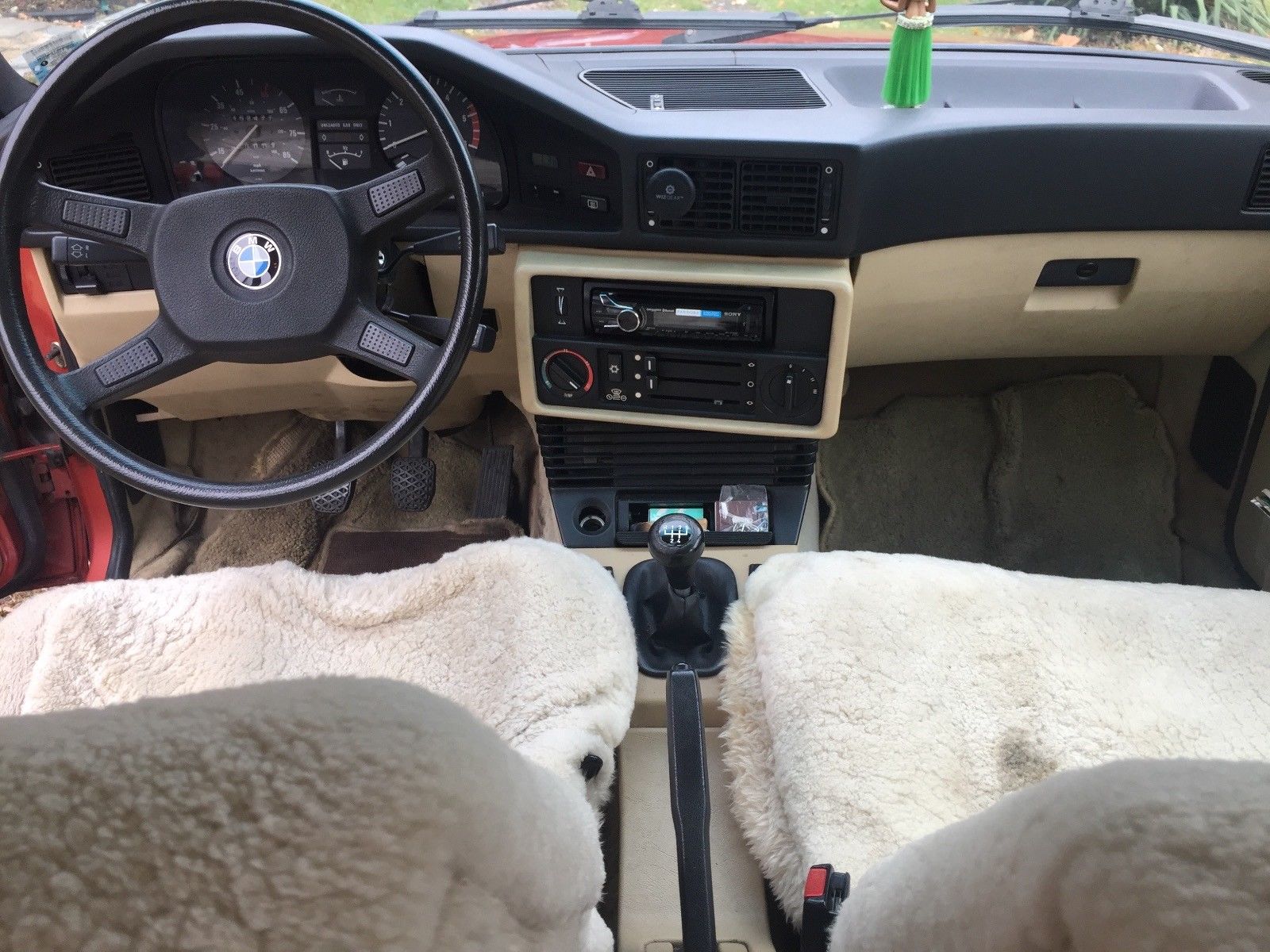 This car is a real head turner, crowd pleaser and fun to drive!

Original Paint still looks great
Rare Color : Burnt Orange (Almost a deep red)

Clean Interior, AC blows cold air, all power windows and sunroof function perfectly.

Engine runs strong, starts right up.

Manual transmission with smooth shift change, no problems with the clutch.

Odometer stopped working at 152,477 so unsure of total mileage.

New shocks, brake pads, fuel filter within the last year.

I've owned the car for 2 years with only light use of 50 miles or less a week. I've had no major issues and kept up with regular maintenance, i.e. oil and filter changes.
THIS VEHICLE IS AVAILABLE FOR PICK UP ONLY IN STATEN ISLAND, NY!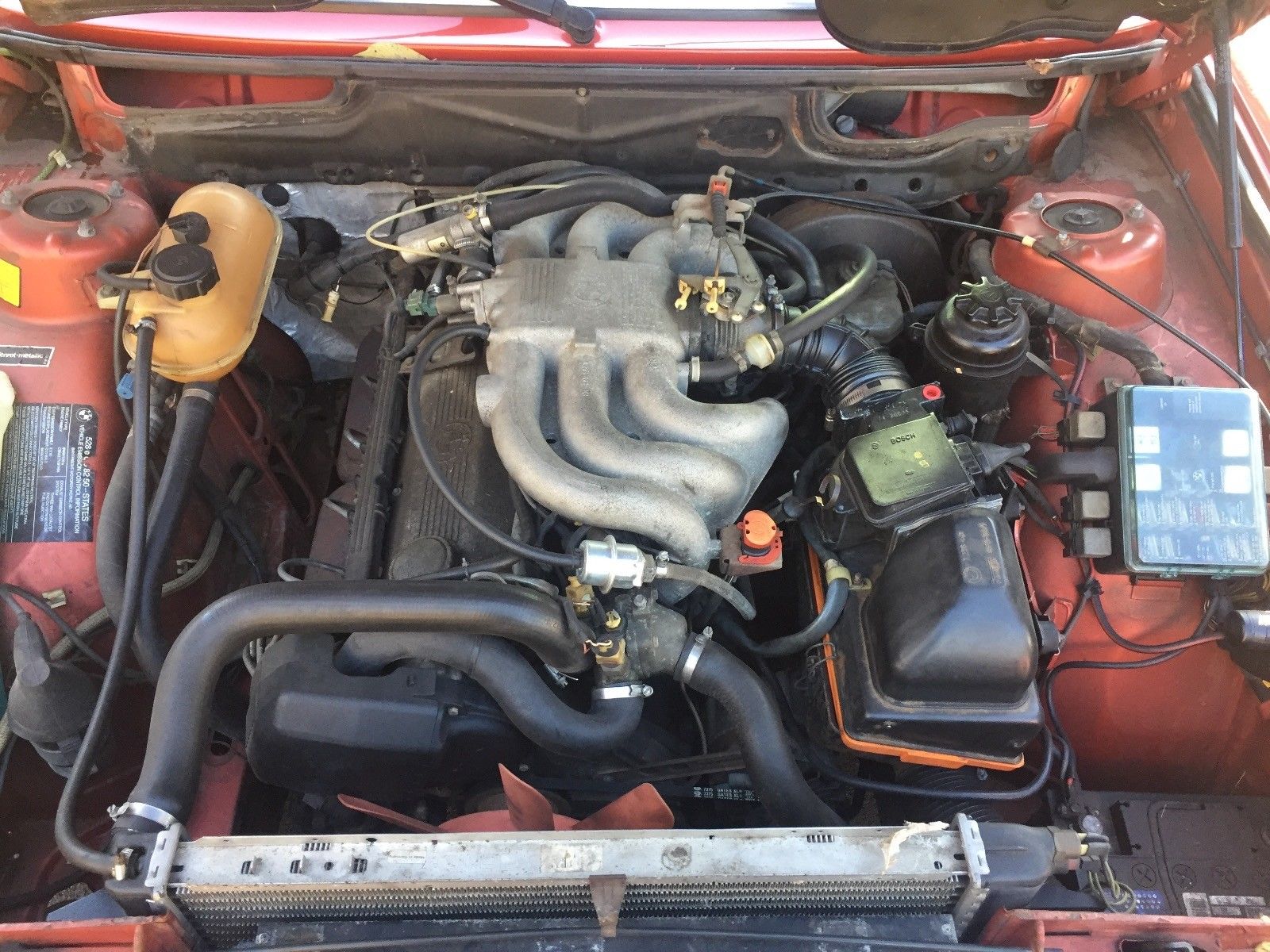 The color is what's really interesting to me here. It really caught my attention and is paired well with the 14″ BBS wheels. I believe the colors is Kastanienrot (Chestnut Red) and it was only available on '82 E28s. The car looks to be well above average in condition, though visible rust is creeping through the bottoms of the front fenders. This likely means there's more than is seen, so a thorough PPI is in order – or, at the very least, assume it's got more rust. It's typical to see a cracked dash and I wouldn't be surprised if under the covers the Parchment leather seats are fairly tatty, as well. Mechanically the car is claimed to be in good shape and the seller discloses maintenance. One thing he doesn't talk about is the status of the timing belt and water pump. On the M20, the engine is an interference head and the recommended interval on the change is 5 years. If there isn't a record, assume it hasn't been done and factor that, the water pump and a valve adjustment into your cost column. But if you're looking for an affordable, classic BMW, you could do a lot worse than this example. Bidding so far hasn't broken reserve but is only $1,300. If it could be had for under $3,000, I think it would be a deal.
-Carter