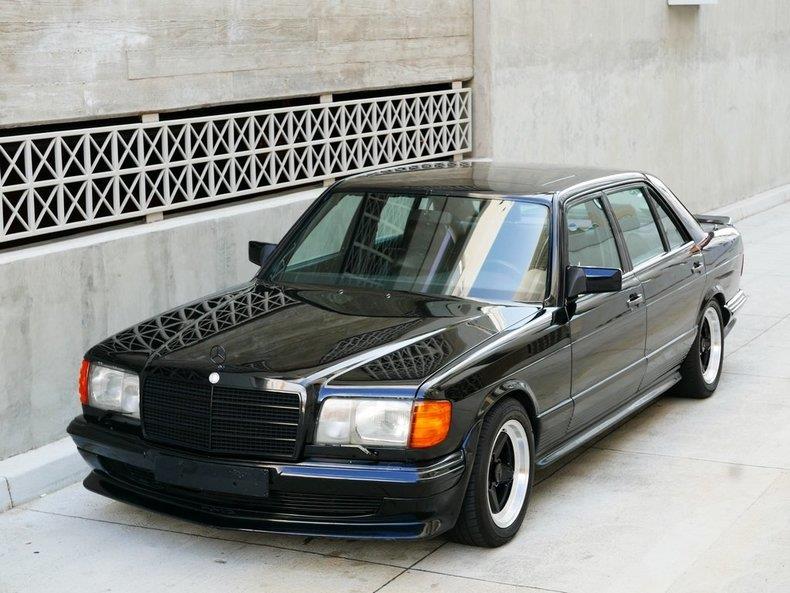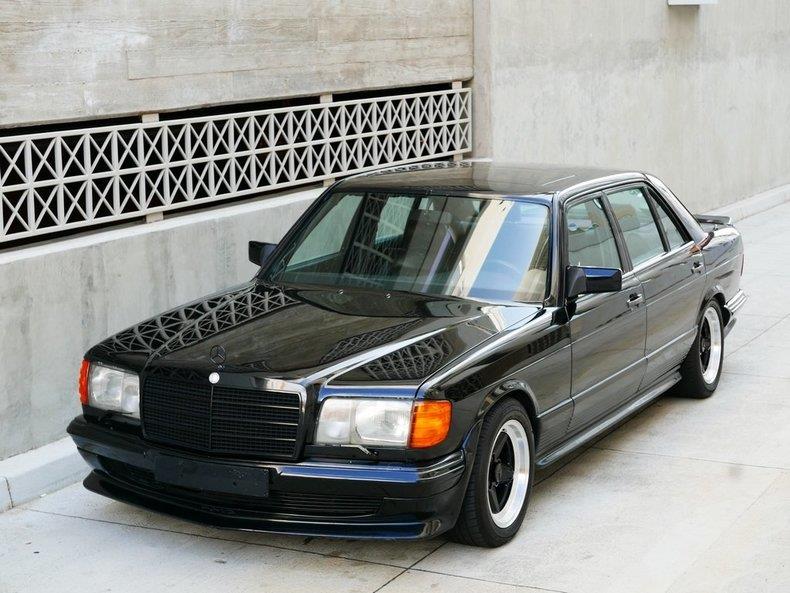 A few months ago I checked out a 1989 Mercedes-Benz 560SEC AMG Widebody that had everything and a price tag to match. Today's car is styled similarly, but unlike that 560SEC, this one doesn't have the same punch and thankfully no where near the same price tag. This is a 1983 Mercedes-Benz 500SEL. You are probably asking right now "This is an AMG car, right?" Well, not really. See, this is a really nice European-spec 500SEL with some AMG body parts, AMG wheels and an AMG steering wheel. You might of noticed I left out the part about a massive engine. This car looks every bit the part of a really good pre-merger AMG car, but without the heart. The thing is, I'm totally fine with that.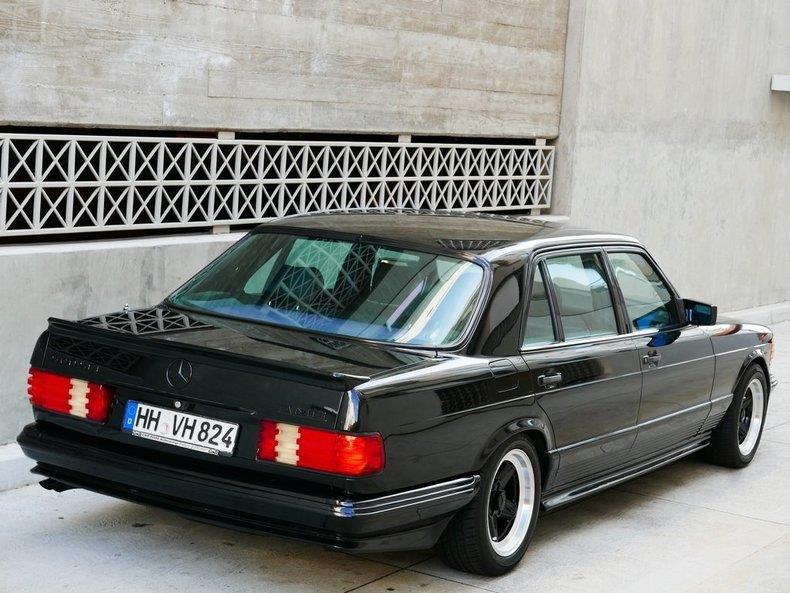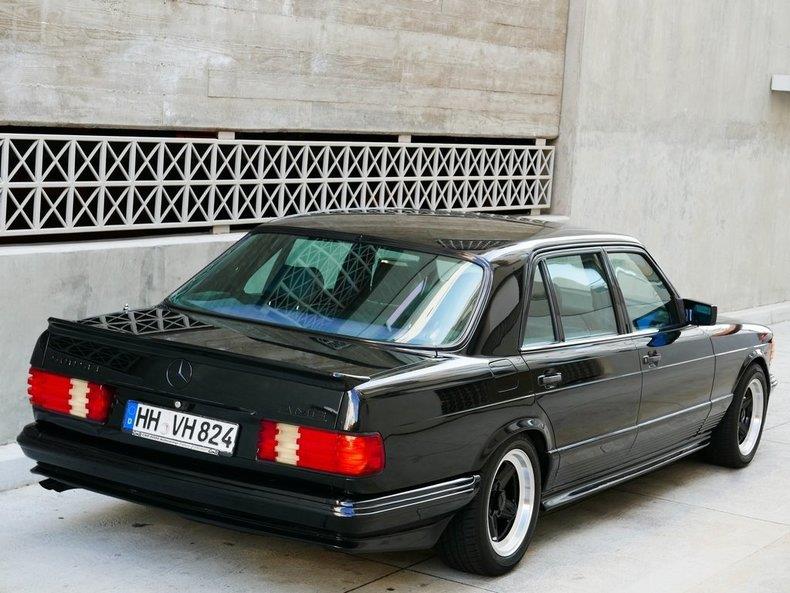 Year: 1983
Model: 500SEL
Engine: 5.0 liter V8
Transmission: 4-speed automatic
Mileage: 124,599 mi
Price: $16,000 Buy It Now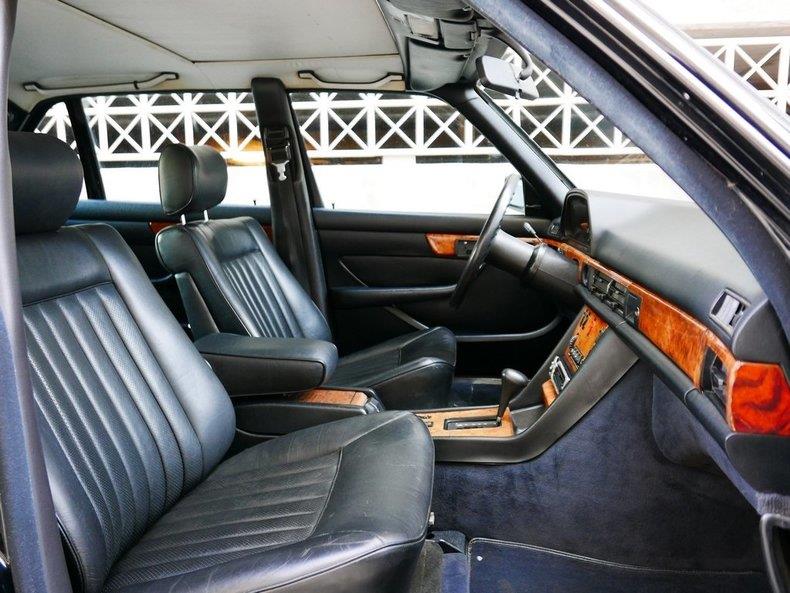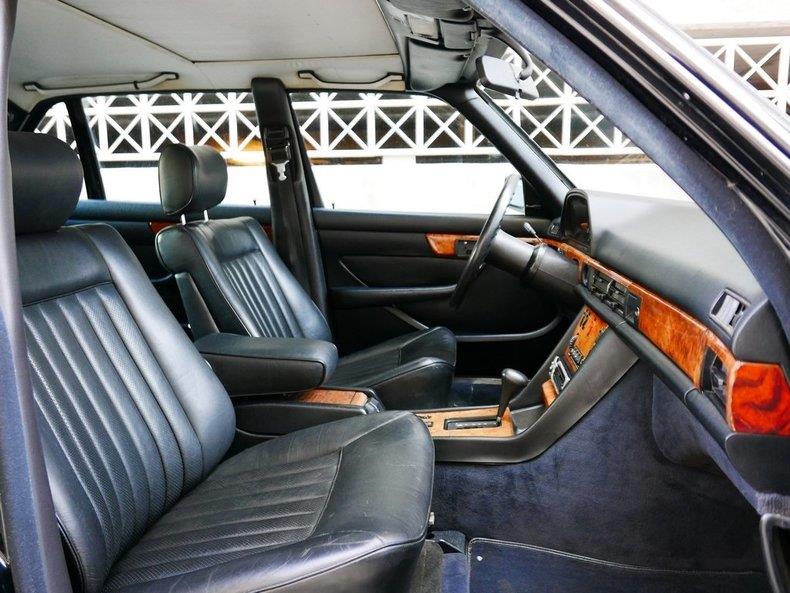 I have been with eBay for several years and I want to keep my reputation here 100% positive. I am a private collector, who has endless passion for classic cars and trucks. 90% of the vehicles have been rented out to movies commercials or high-class parties. Right now, I'm liquidating my collection since I'm selling my warehouse.
Are you an old vehicles connoisseur looking for classic/vintage vehicles without having to pay luxury prices? You are in the right place! I know that magic feeling when the right quality meets the right price, so I sell my vehicles worldwide at the most reasonable prices.
This vehicle has a clear CALIFORNIA Title.

1983 MERCEDES-BENZ 500SEL AMG EURO SPEC

Mechanic
This car has been well maintained and the mechanical condition is proof of that. The car starts up quickly with no chain rattle, and runs great. The engine is very strong and the transmission shifts smoothly. Tires are in good driving condition.

POWER OPTIONS
Air Conditioning, Cruise Control, Power Locks, Power Windows, Cassette Player, Sunroof

Exterior
The car comes with full AMG body kit including trunk spoiler, and lowered suspension. Very solid in and out. The paint looks nice and shiny, all glass is great. Overall the exterior is in great shape.

Interior
The interior is really nice and complete, with no major issues. The leather seats are clean with no rips. Door panels are like new, great headliner. All the gauges and lights are in working order. The trunk is clean as well.
This is a neat and rare old car that you will enjoy

Please note, I want to make sure that you are absolutely satisfied with your purchase. Bid with confidence and if you have any questions that I might not have covered in the description, don't hesitate to ask. You can email me or send me your telephone number and I will give you a call. I have tried my best to describe this vehicle as accurately as I can. People have different opinions and expectations of older vehicles. It is your responsibility to inspect the vehicle or send a third party inspector for your satisfaction. Remember, this car is from the 1980's and can have some imperfections that I'm not aware of.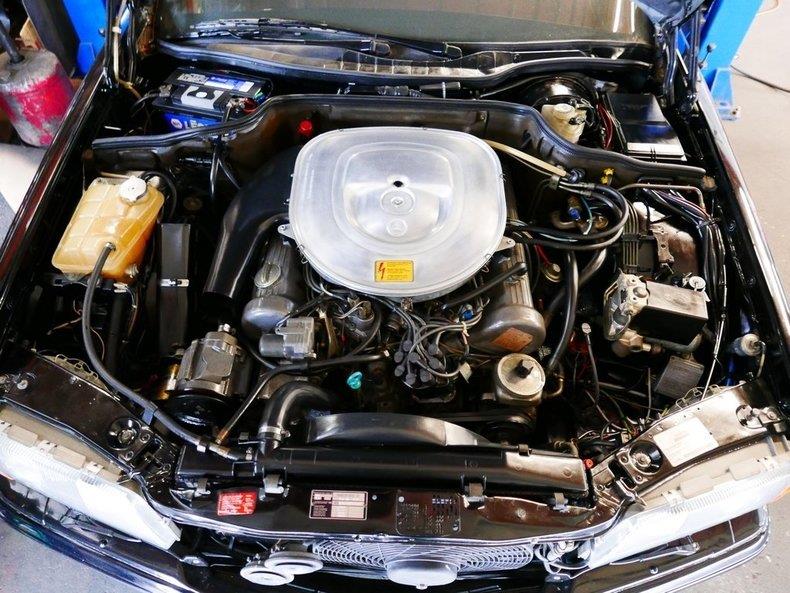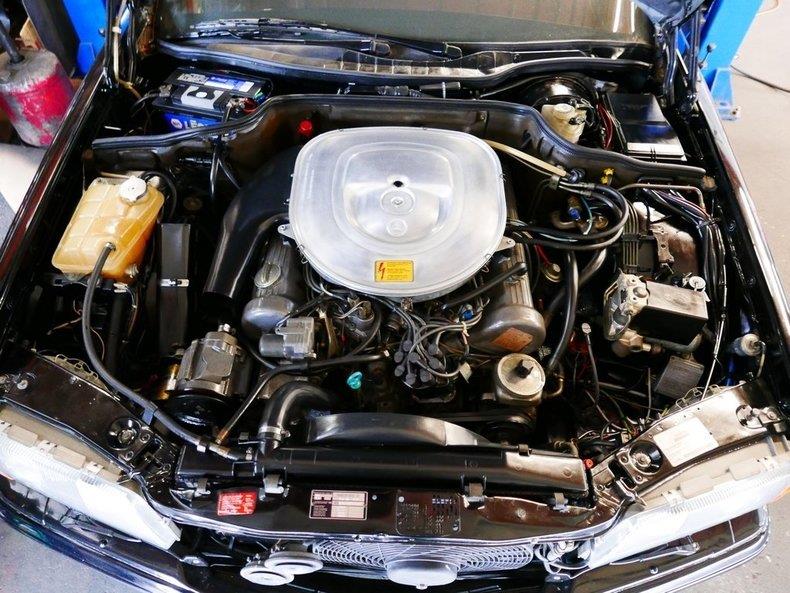 First off, this car looks great. It has just the right amount of black accents to stock pieces that would normally be the factory color of grey or a chrome look. It has that "Hammer" styling to it without going off the deep end with it. The wheel and tires look just about right with the suspension modification to lower the car a little but it looks like the front wheels have a little bit of poke and the rears are tucked just a hair. Just something I noticed at first glance. Inside, it interior is your standard Gen-1 W126 setup outside of the AMG wheel and a dated aftermarket headunit. No crazy custom Recaro seats or wild finishes, just the normal interior like would you see in any other W126. Under the hood, that looks like the stock 5.0 M117 V8 to me with no AMG treatment. It my eyes, that is totally fine. You probably knew coming in that this wasn't a full AMG car and was just some bumpers and a few other odds and ends to make it look good. Nothing wrong with that in my opinion. I just wish the seller would of offered up more info about this car. He is awfully general about the entire thing and doesn't say much at all outside of a few board terms that could be used to describe any car for sale.
The asking price of $16,000 isn't crazy to me at all. Nice W126s have become hot sellers in the past few years with a lot of them asking (key word there) more than double what this one is. You are buying this car because it looks great, not because it has some kind of rare pre-merger AMG aura around it. It is just a 500SEL with some cool add-ons which in a lot of people's eyes makes this car look really good. So for $16,000, it is up to you whether or not it is worth that.
– Andrew