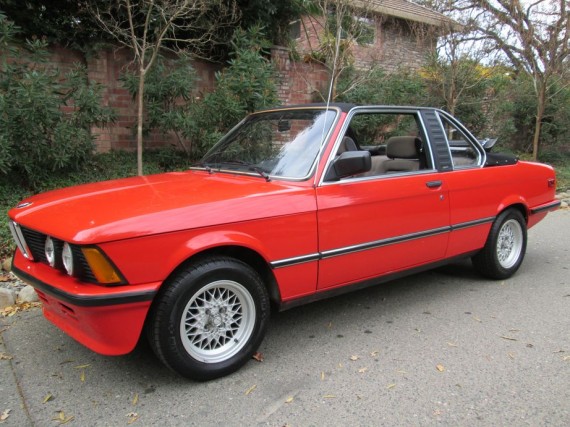 The E21 is a funny little beast, but some nice examples have cropped up over the last year or two. Today's is about as odd as they come, with the interesting and non-US 2.0l 6-cylinder topped by the rag/convertible combo assembled by Baur and factory "is" upgrades. With just 56k miles, the seller is looking for the upper echelons of E21 money. Top-down motoring in an orange little speedster with the unique sounds of a small inline-6 sounds like a good time to me.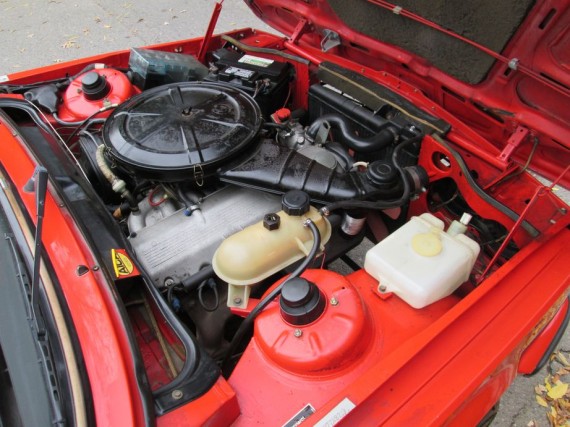 Year: 1982
Model: 320/6is Baur
Engine: 2.0 liter inline-6
Transmission: 5-speed manual
Mileage: 56,000 mi
Price: $13,500 Buy-It-Now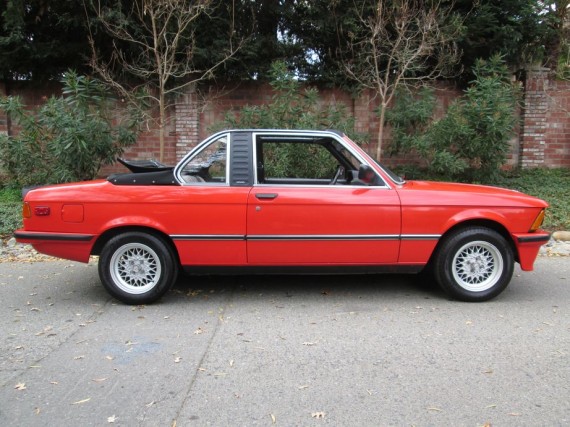 Beautiful Henna Red #052, Euro 320/6 E21 Baur #4040 of 4595 total built, 3 series BMW in IS trim. Imported to California in late 1984, this wonderful time capsule only has 56,846 miles. Same owner since 1985. Stack of early import and service records. Serviced a Local Sacramento CA independent icon, Lubos BMW (916) 451-5826, for over the last 2 decades. Extremely rare car in the US.

Basic condition on this car is as you would expect from a car with such low miles. Very low original wear on original fabric IS optional Recaro seats. excellent Dash, glass, seals, etc. Brand new Michelin tires on flawless BBS 14″ rims. New front brake rotors just replaced a seized set from long term storage. Car is and always has been registered in CA and passes smog testing everytime. The rare, unavailable to the US 2.0L 6cyl runs fantastic with great torque and power. Equally rare 5 speed shifts in and out of all gears and reverse with ease. Car drives superb with no age related wind noise, rattles, smells or freeway wander. Cruises on the freeway confidently and very high speeds, achieved by the very tall 5th gear.

Paint and finish are above average and the car still retains much of it's original finish. Front hood, period correct aftermarket front bumper and rear trunk have all been repainted however. No signs of accident, and if so, too minor to detect. 2 areas on the rear trunk have some pealing and are detailed in pictures attached. Prior owner remembers that they were created by the upholster when the rear window plastic was replaced. Painted areas are very old, and overall condition would rate a 7 out of 10. All door jams, trunk and engine compartments, seams, body panels, etc., look to be original, flawless and laser straight.

Baur top is in excellent original condition. Does not leak. surprisingly quite and calm when down/off. With windows up, it is as quite as a sunroof with no bothersome wind noise! Truly genius design and was advertised as such by Baur. Very unique rare car, that is a blast to drive and sure to appreciate. Almost couldn't contain not adding some lowering/racing springs and set of vintage Alpina wheels myself!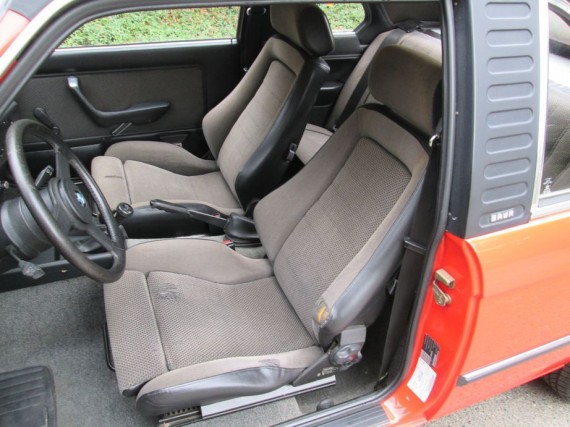 Quite an odd little duck, but it's rare and cool. Maybe not where my $13.5k is going, but when something this unique finds its next owner you can bet they're going to enjoy it.
-NR