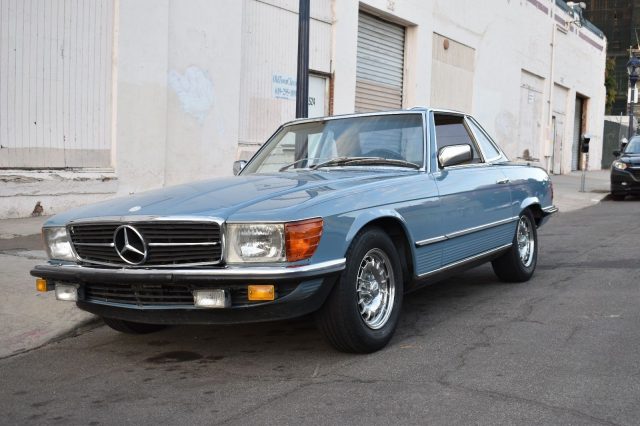 Like anyone, I love rare and interesting colors. So when I saw this 1983 Mercedes-Benz 380SL in the great China Blue, I just had to take a closer look. Upon taking that closer look, things got even better when I found out this car was a federalized European specification car. From there, it got even more interesting, but maybe not for the best…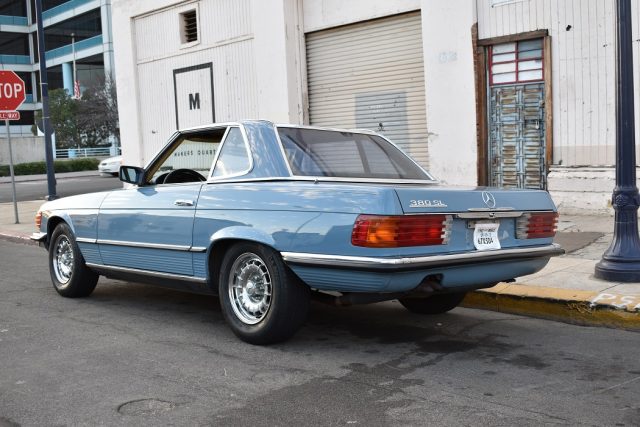 Year: 1983
Model: 380SL
Engine: 3.8 liter V8
Transmission: 4-speed automatic
Mileage: 158,800 km (98,673 mi)
Price: Reserve Auction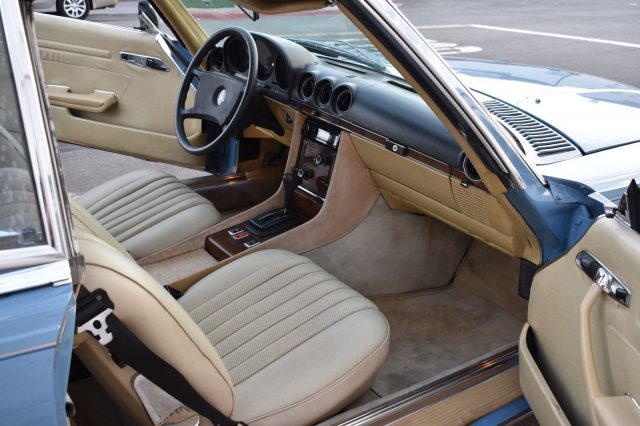 VIN Number: WDB10704512000498
498th 380SL off the assembly line
Ultra rare factory optioned China blue paint (color code 934)
True grey market import european version
Owned by German Mechanic and maintained to highest standard
158,800 Kilometers (About 98,700 miles)
Functioning Vacuum headlight adjustments and working clock on the gauge cluster
Dry, Rust free, Accident free Car
$8,000 spent in professional rebuild of a Mercedes 420 engine with the original euro 380 heads (the 380 heads have bigger valves and mechanical idle system with no idle computer.) This solves the 380s issue of being underpowered. It is now very responsive, yet still nimble and light. Giving the car 215HP vs 185HP (380SL). Just as powerful as the 500SL. The car was previously owned by German Auto in Phoenix, the largest independent Mercedes mechanic shop west of the Mississippi. The shop owner personally rebuilt the engine and spared no expense. This car has power!!!!
$25,000 in records dating back to 1983 when it was sold new in Scottsdale, AZ by Young Motorcars. Original loan documents, purchasing agreement, and sale documents included along with the other stack of records. Over $3000 in work in 2017 alone.
Ice cold AC
New kenwood head unit
Clean Arizona Title
Located in San Diego, CA
Overall this is an amazing car. I purchased it for personal use, however it is going to cost too much money to get it smog legal here in California. The car is extremely tight and so well maintained. Just about everything has been done to this car and it could be an amazing daily driver or weekend cruiser. Minor cosmetic issues that come with a 35-year-old car. Being sold ASIS. International buyers welcome.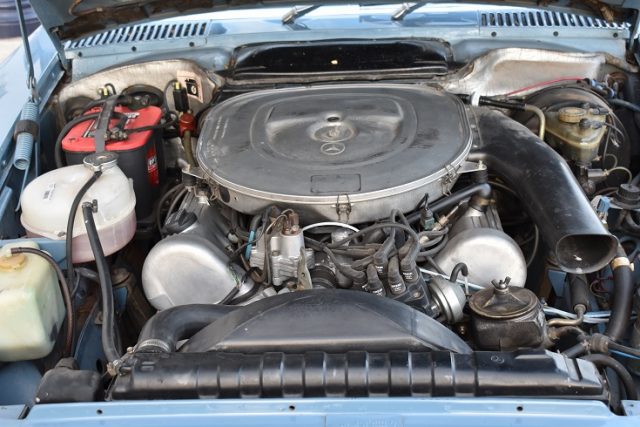 Cosmetically, this isn't a bad SL at all. It does have a cracked dash and some fairly weathered wood, but the big picture of this R107 looks really good. It has it faults, but the total package presents well. One thing to note is that this car doesn't have headrests which might bother some, but they can be added without too much trouble. I don't mind the chrome Bundts on this car as it is more of a period correct thing as long as they are in decent shape, which they look to be.
Mechanically, this is an interesting car. The seller says this is a 4.2 liter with the 3.8 liter heads. Thing is, the 420SL never made it to North America and we didn't get the 420SEL until 1986. I guess sometime after 1986 they sourced a 4.2 liter and kept the 3.8 liter heads, which is totally possible. I just wish the seller would be clearer on this or at least provide the invoice so everyone could read what exactly was done. On the other hand, it does have invoices for timing chain work so that is a huge plus for everyone. What isn't a huge plus is that this R107 can't pass smog in California. Seeing as the car is currently for sale in California, this poses a problem for possible bidders. Unless you really love China Blue, most people are probably going to move on from this one.
I think bidding will suffer some with this one because of smog issue. I do think it will sell rather easily, but it just won't have all those California bidders raising the price with every click. Getting it over $10,000 shouldn't be too much of an issue, but anything beyond that, who knows.
– Andrew