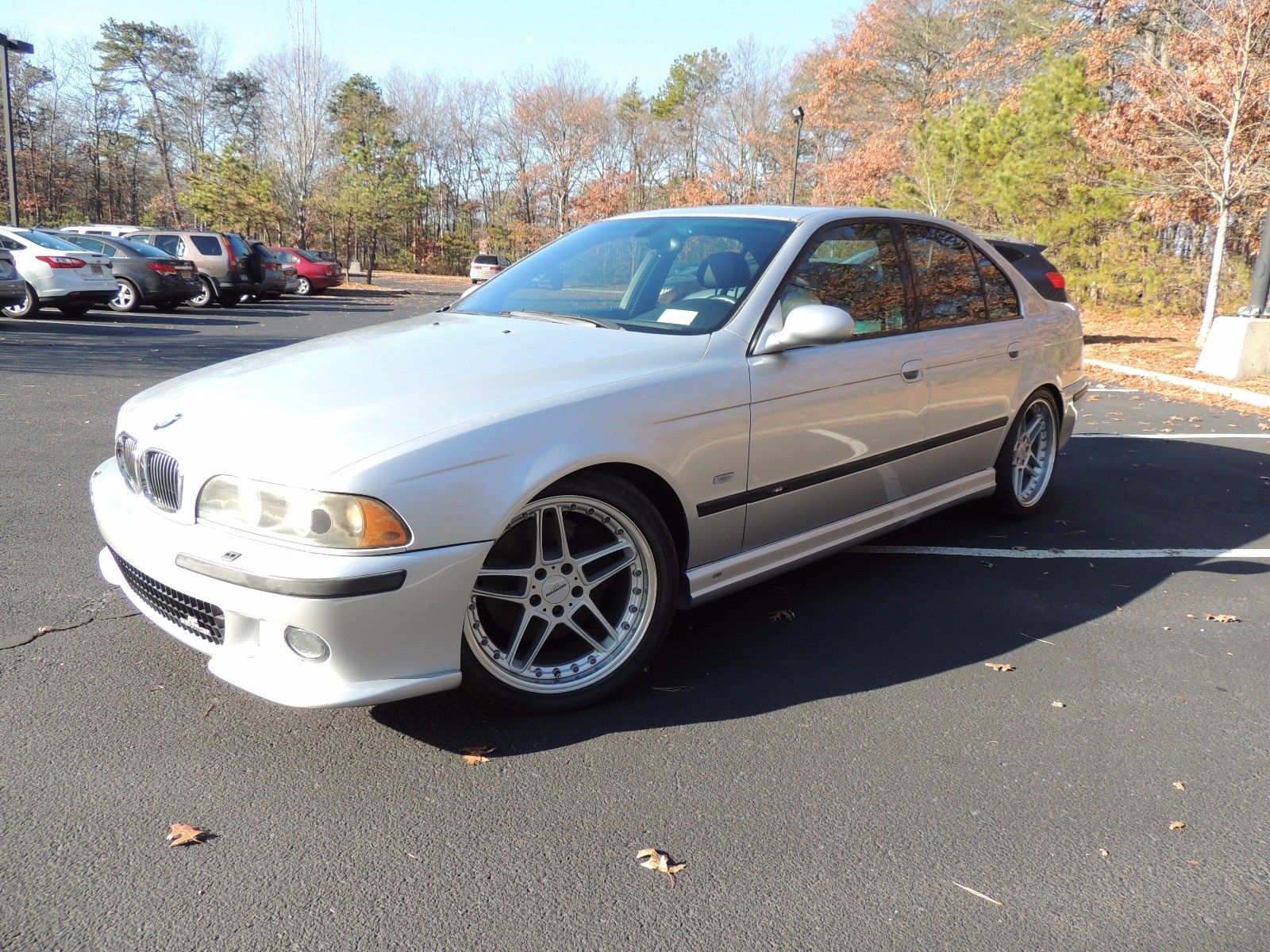 There are a few select automotive tuners who can take an impressive package and refine it into an even better entity. That group includes legends such as AMG, Alpina and Ruf – all of which are staples of this segment.
Yet they are far from alone. Given the task of improving on what is generally considered to be one of the greatest sedans ever made is no small feat, but if there was one group up to it, it was Steve Dinan's eponymous company in California.
While just about anyone can take a turbocharged engine and crank up the boost, slap a few stickers on it and call it done, the E39 M5 didn't come with forced induction. On top of that, it was a motor which wasn't exactly underdeveloped before it went into production. Nor were the brakes, suspension, or any other aspect of the third gen M5. But Dinan thought they could improve upon them, and with a tremendous amount of work, did.
Dinan went to town on the S62 from start to end. Out came the factory air boxes, air meters and velocity stacks, replaced by Dinan units of larger diameter and better flow qualities, along with larger throttle bodies bored out by the company. This necessitated reprogramming of the computer controls for the engine to match the new flow characteristics. To help the exhaust side of the motor, unique tubular headers were fit to a free-flowing, lightweight exhaust system. While this sounds a bit like old-school engineering, it was successful; the result was an additional 76 horsepower and 51 lb.ft of torque – basically, this was like adding a 1980 Rabbit's worth of power to an already powerful car.
Dinan coupled the engine mods with a shorter final drive and higher rev-limiter to reach fantastic speeds. The S2 was capable of 0-60 runs around 4 seconds flat and, in unrestricted mode, geared out around 190 mph in 6th. These are still very impressive numbers today, some fifteen years after its introduction! Of course, special forged wheels from the company were added along with their signature suspension. The price was steep, at $36,000 in modifications alone – a further 50% premium on your premium sedan.
Today, you can pick up one of these super-saloons for less than what the price of the modifications cost originally making them one heck of a performance bargain, and I have two to consider for today's Tuner Tuesday: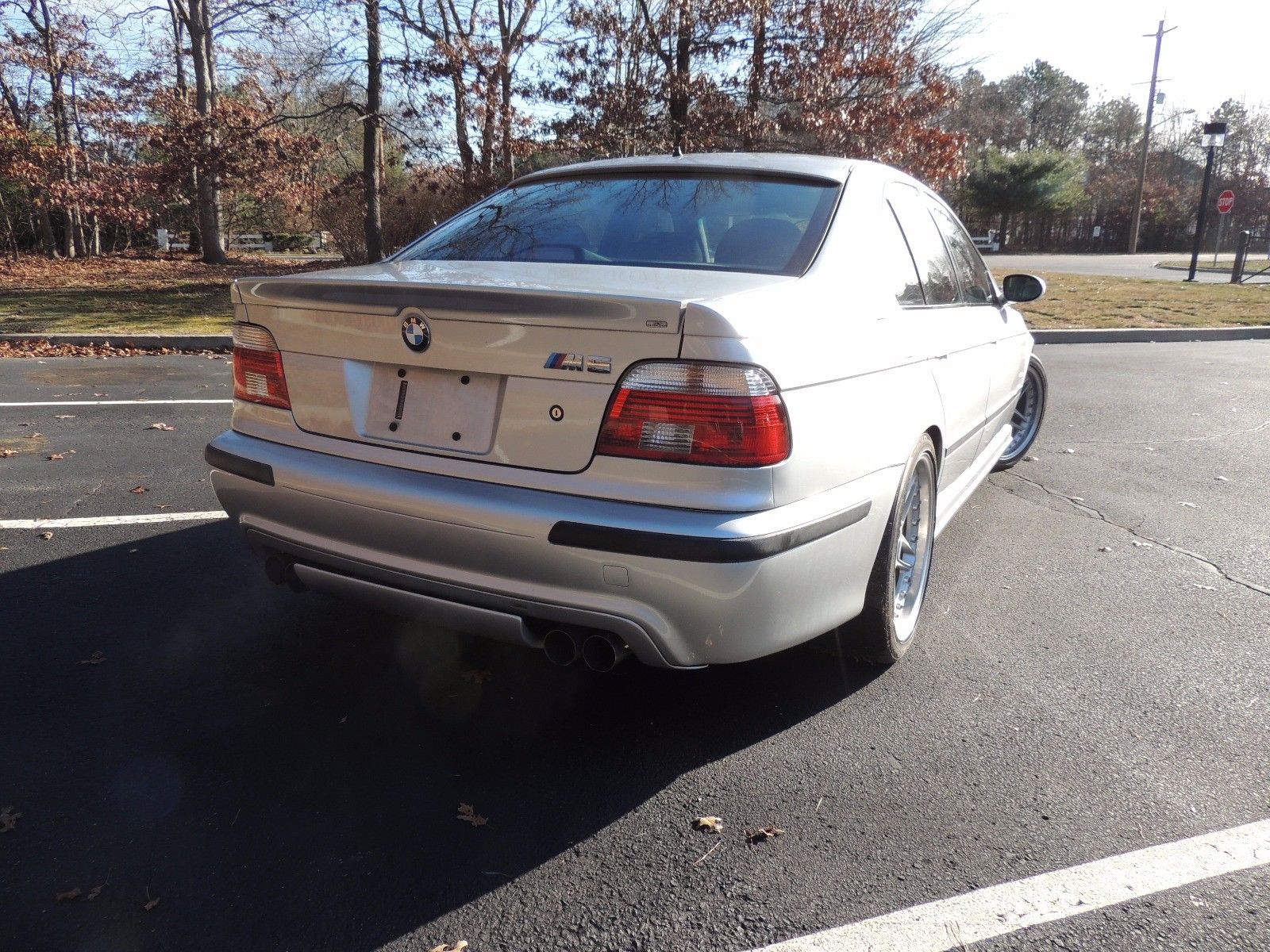 Year: 2002
Model: M5 Dinan S2
Engine: 4.9 liter V8
Transmission: 6-speed manual
Mileage: 61,000 mi
Price: $25,000 Buy It Now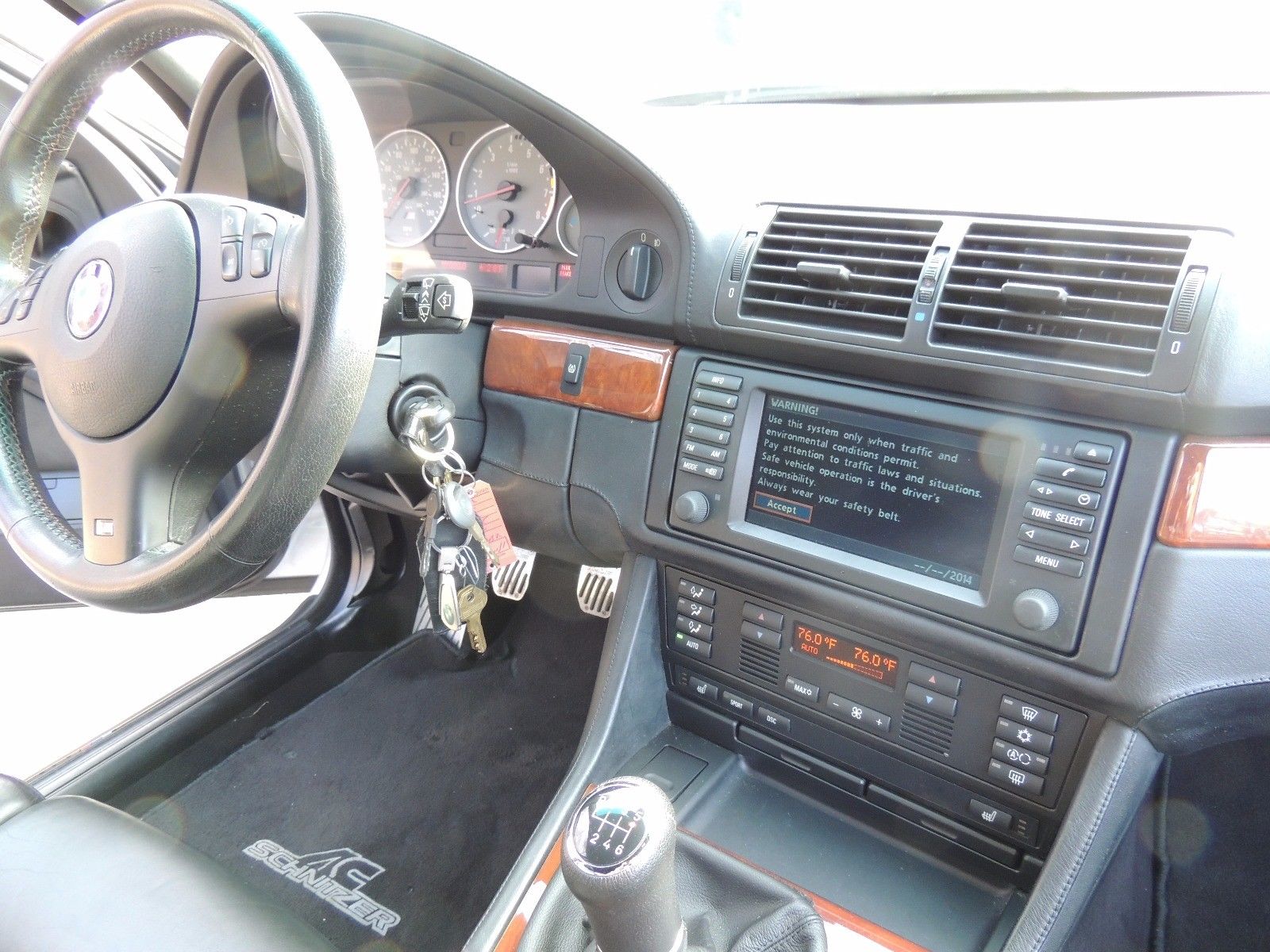 THIS CAR IS A STEAL AT THIS PRICE

2002 BMW M5 – FULL DINAN S2 Full Upgrade [$30,000.00 upgrade], AC Schnitzer Trim and Alloy Wheels & FULL BodyTrim Kit [$6,000.00 upgrade]. Spare wheel & tire. Meticulously maintained with all service records. Always garaged. Full factory leather, Xenon headlights, heated seats, GPS Nav. Pre wired for iPOD and radar detector. , All scheduled maintenance, All records, Always garaged, Custom wheels, Excellent condition, Factory GPS system, Fully loaded with all the goodies, Looks & drives great, Mostly highway miles, No accidents, Non-smoker, Upgraded sound system, Very clean interior, Well maintained. One small ding in driver's door and a small one on passenger door both-easily pulled out. Passengers side mirror needs replacements [about $500].

COMPARE this with a similar car at enthusistauto.com selling for $46,990 !!!! [SEE MY PHOTOS for COMPARISON AD from them]. And THEIR car does NOT have the $6000 AC Schnitzer Wheels & Trim package thank mine has…..

MINE IS A REAL MUSCLE CAR….. THIS CAR TURNS HEADS…..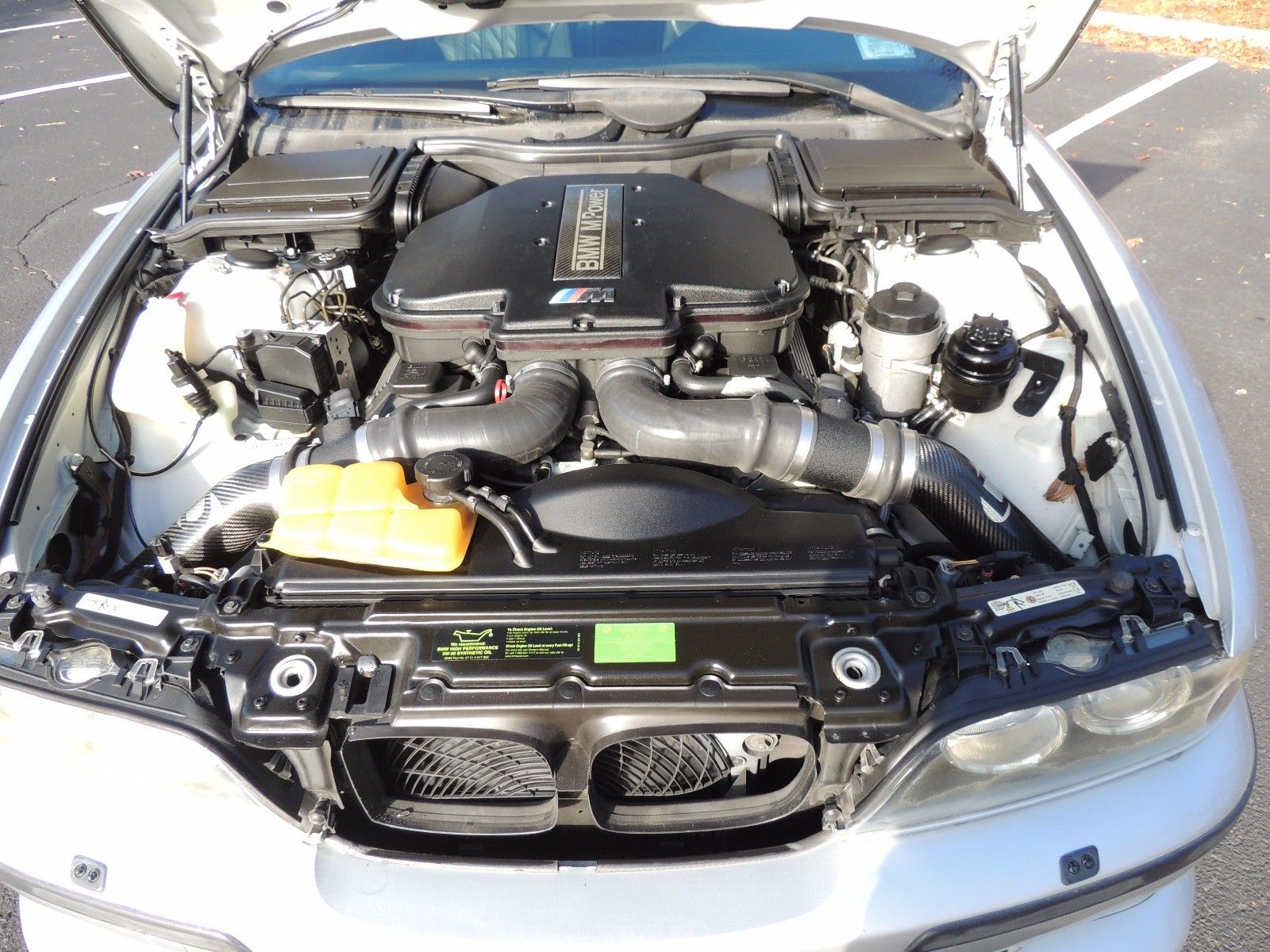 Our first S2 is a 2002 model with low mileage at only 61,000. Finished in Titanium Silver Metallic (354) over black Nappa Heritage leather (M1SW), the presentation undersells what should be quite good condition – there are several items that a dirty and leave an unspectacular image as a result. Probably further polarizing this example are the AC Schnizter mods, which consist of a great looking set of multi-piece wheels and some not-so-great looking body bits. However, the seller claims to have all records and a bit of cleaning, polish and professional dent repair should reveal an impressive example of a Dinan S2. The original order included options like the sunroof (403) and navigation (609), but also nice to see is the Individual wood trim (774). It seems pretty accurately priced at $25,000.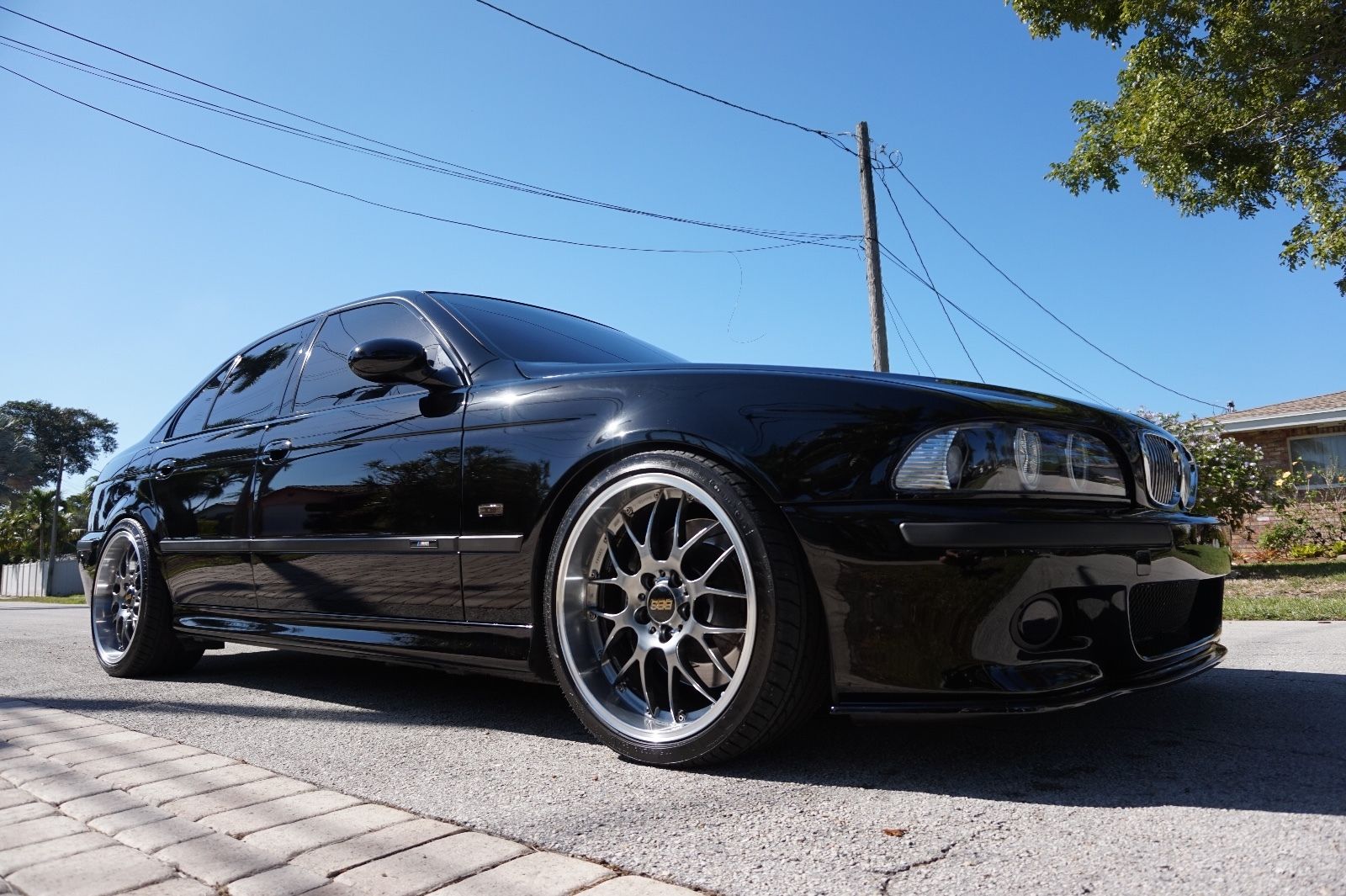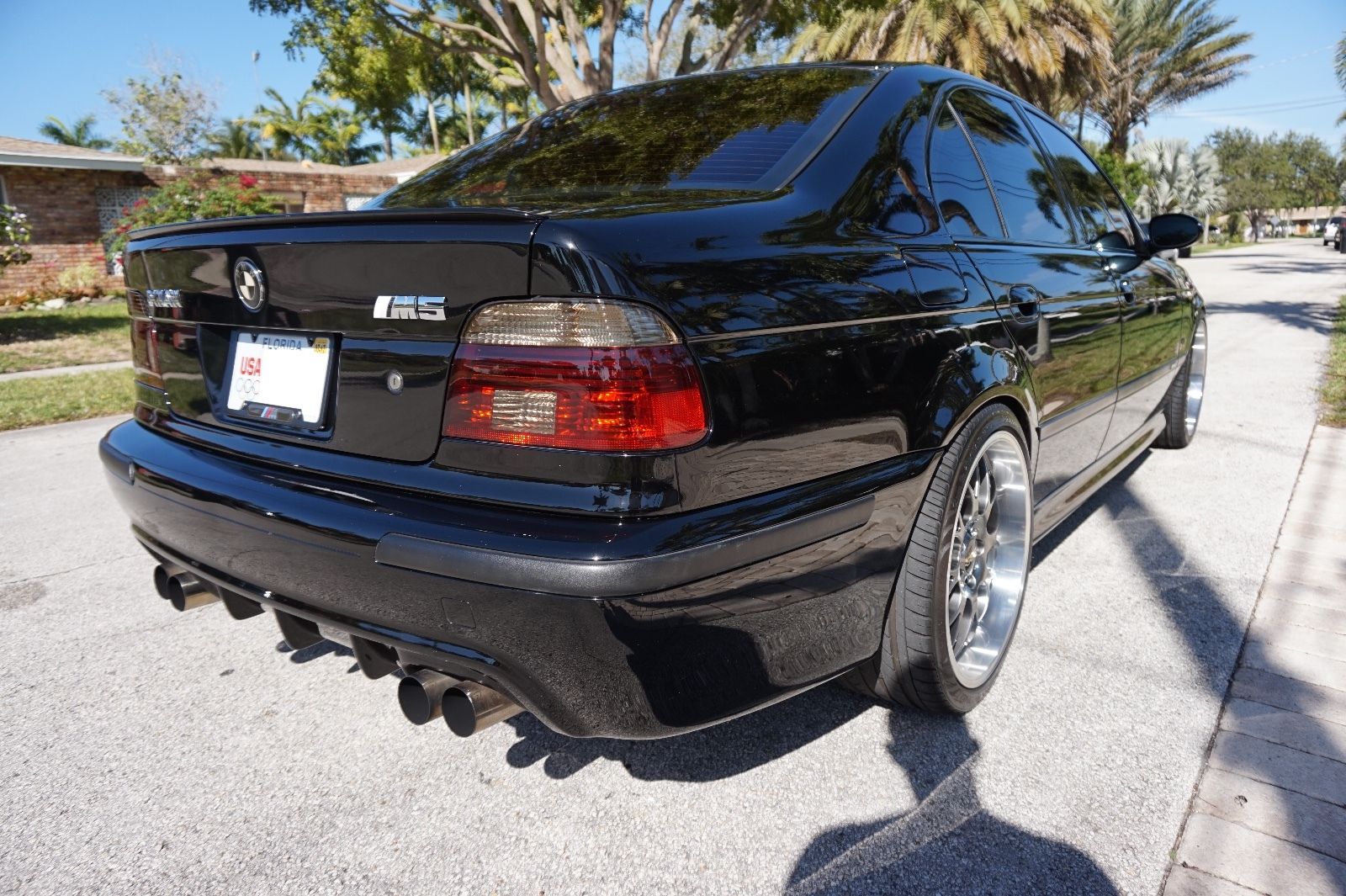 Year: 2003
Model: M5
Engine: 4.9 liter V8
Transmission: 6-speed manual
Mileage: 85,150 mi
Price: $35,000 Buy It Now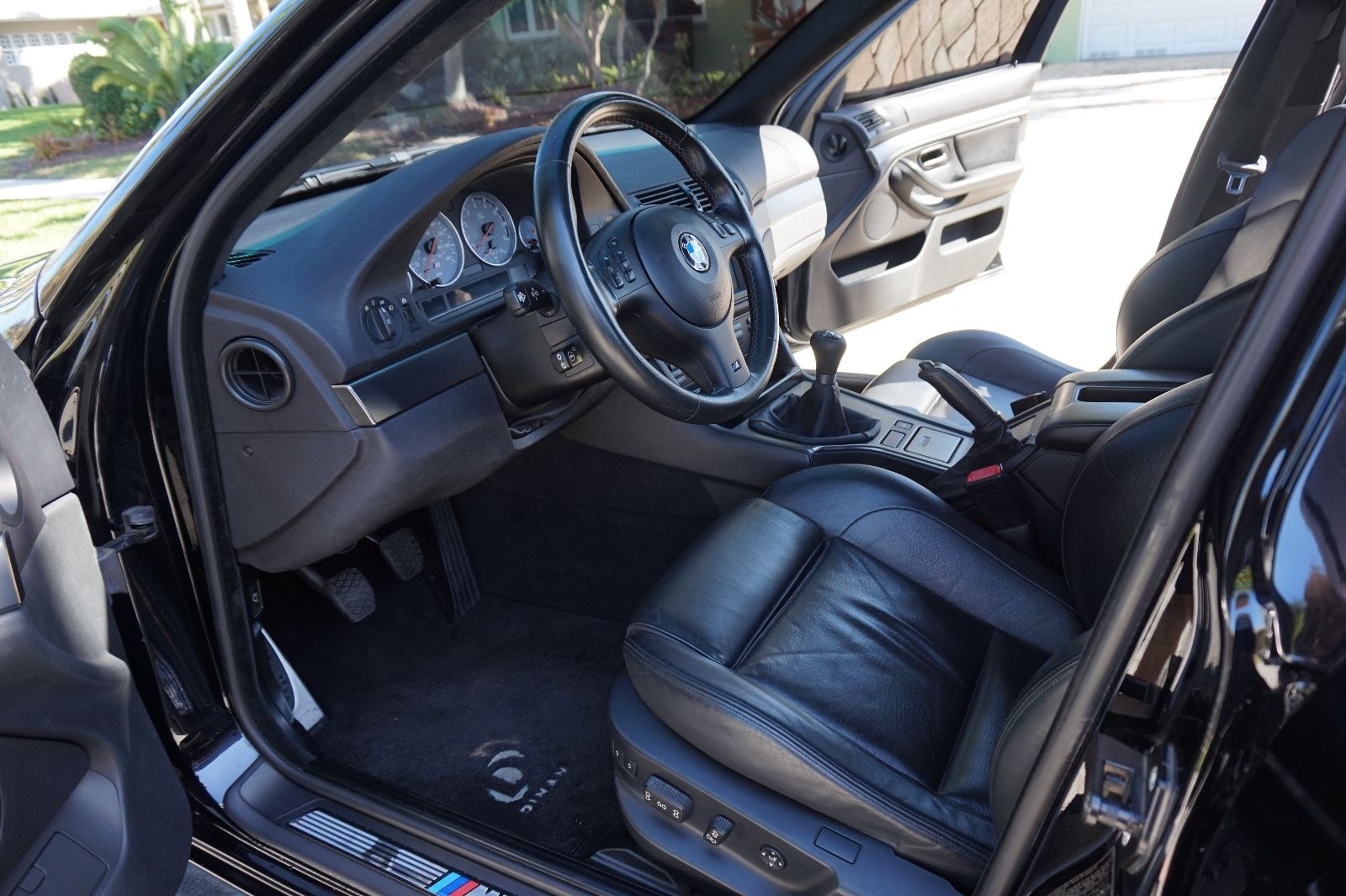 **FOR SALE!**Owner's Collection**
2003 BMW E39 ///M5 DINAN S "Signature Car" Serial #: S03651.

**PLEASE READ ALL INFORMATION CAREFULLY**
This vehicle belongs to the owner of Motorsport Dynamics International and has been in the collection for several years now… Highly requested and highly anticipated sale as everyone thought that the cleanest and most tastefully modified E39 ///M5 to drive the streets would never be available…

There is lots of documentation available on this vehicle to support the upgrades and professional installation of modifications and maintenance of this vehicle.

Initial Notes: Original DINAN modifications installed by BMW San Diego in 2004, additional upgrades by All German Auto, Escondido, CA in 2007, and finally while in possession of Motorsport Dynamics owner, Dreyer & Reinbold BMW in 2014.

Equipment Installed:
DINAN Signature Car – Serial #: S03651
DINAN Stage 4 Performance Engine Management Software
DINAN Dual Carbon Fiber Cold Air Intakes
DINAN Mass Air Meters
DINAN Ceramic Headers (Exhaust "A" Section)
SuperSprint X Pipe ("B" Section)
DINAN Exhaust ("C" Section)
DINAN Differential
DINAN Strut Bar
DINAN Fly Wheel
DINAN Deck Lid Badge
DINAN Signature Floor Mats
DINAN Serial Numbered Plaque
Bilstein PSS-9 Coilover Suspension (3-way adjustable w/full damping control – Height adjustable, as well as Compression/Rebound)
StopTech Big Brake Kit – Front & Rear (Calipers, Pads, Slotted Rotors)
BBS RSGT Two-piece forged wheels (Staggered – F: 19″ x 9.5″ w/ 275/35/19, R: 19″ x 10″ w/ 295/35/19
H&R 15mm hub-centric wheel spacers, front & rear w/ extended lugs
Shortened and Weighted ZHP 6 speed shift knob
Slimmbones painted front lower lip spoiler
Slimmbones painted "Finned" rear lower diffuser
Smoked Tail Lights
Clear Euro-Style Headlights
Premium Window Film
Black BMW Roundels (Hood/Trunk)
White/Grey/Black ///M5 Badge

Receipts, documentation and literature are all available with this vehicle. In addition, service records too. The vehicle just visited VISTA BMW in Coconut Creek for an oil change, airbag recall, and inspection during the month of April 2017. All maintenance is up to date, the vehicle is mechanically sound in every way and shows no sign of wear considering its age. This car includes two master keys and two valet keys! If you are looking for the cleanest E39 ///M5, then you have found it. Over $40k invested in tasteful modifications. Please watch the LIVE VIDEO of this amazing ///M5! There is a lot more information available about the last 4 years of ownership. Anyone who is seriously interested is urged to call. If this is the car you are looking for, call now. This is the one. Meticulously owned.

Shipping to your doorstep is available! Please call/text Brett, anytime at 954-258-2700 to discuss this car in more detail.

2003 e39 M5 Dinan Signature Car – YouTube

Video will open in a new window

CALL/TEXT NOW! 954-258-2700 or VISIT USMDI.COM for MORE INFO!

SHIPPING IS AVAILABLE WORLDWIDE @ WHOLESALE RATES! 954-258-2700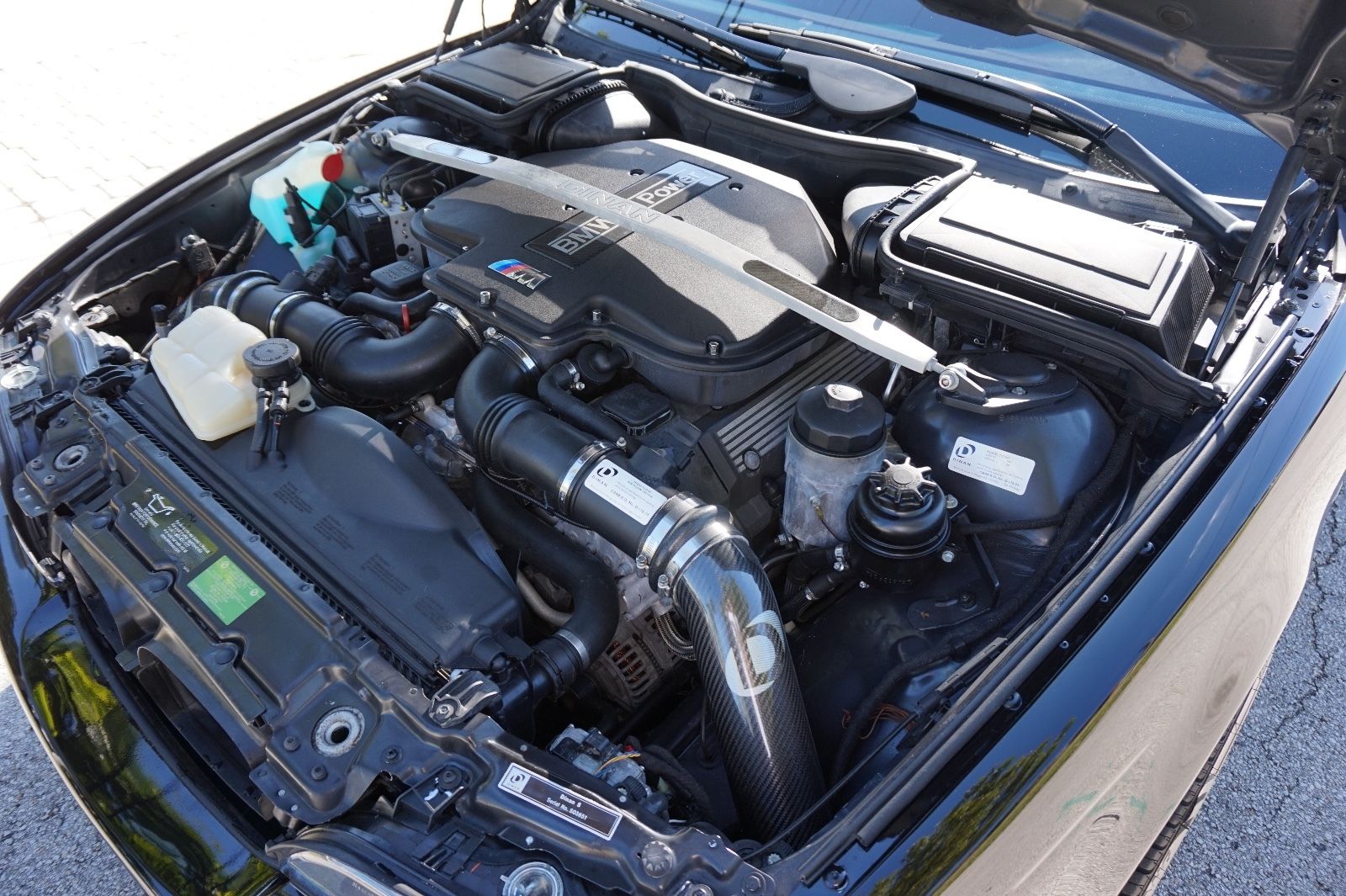 Although the 2003 example has over 20,000 miles more, the general presentation is much better. The exterior is Jet Back (668), and inside the the extended Nappa leather (O5SW). This car was also equipped with the sunroof and navigation, but also side rear airbags (261), tire pressure monitoring (265), rain sensing wipers (521), along with a few other items like the skibag pass-through. Gone are the AC Schnitzer details, replaced by a fantastic looking set of forged and unbelievably expensive BBS RS-GT wheels. Somewhat unfortunately, the mods didn't end there – the suspension was swapped the admittedly expensive PSS9 coilovers, StopTech brakes and unfortunate looking front spoiler and rear diffuser. While the general presentation is quite good, the impression I get is that this car was overdone a few notches, and personally I'd have stopped at the wheels. The seller seems to have all records, though, and the car appears to be in better shape visually than the '02, though it's price is some $10,000 higher.
Which is the one to get? Of the two, I'd probably save $10,000 and opt for the '02. With lower miles and less mods from stock, it's closer to what I'd want. The BBS wheels are certainly nicer on the '03, but then with the savings you could get a set and sell the Schnitzer bits if that was your choice, which it probably would be for me.
-Carter