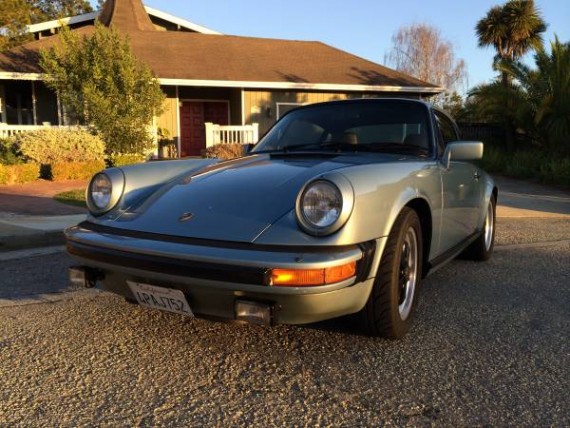 Up until a couple of years ago I could not have cared less about any Porsche that wasn't a 993. The older models were nothing but slow, featureless tin cans that were driven by orthodontists and euro snobs. Then, almost overnight I became fascinated with the 964, Carrera 3.2 and 911 SC. I dove into Pelican Parts with reckless abandon, started reading blogs dedicated to each generation and more importantly I learned what made one model's driving experience different from another. I was hooked on classic 911's and if I had only listened to my gut I would be the proud owner of an '88 3.2 Carrera for what would now be considered an obscenely low price, it's too painful to say anything further on the subject.
As with many new fans of these classic cars, I quickly learned that the SC is widely regarded as the best candidate for a person's first 911. It's not dangerously fast, it's relatively easy to work on provided you're somewhat mechanically inclined and there is a wealth of information out there to help you learn its quirks. It was (and to some degree still is) the most affordable way to achieve classic 911 motoring bliss but as this advert shows, affordable is a relative term. The big pluses here are that this car has lived its entire life in California, its only traveled 80,000 miles in the last 14 years and the color combination is one of my favorites. The tan leather with brown leather dash and door accents fit perfectly inside the Light Blue Metallic (L30T) shell. Within the last year the owner has replaced the alternator, fuel pump and sunroof cables, which all areas of concern with these cars. He fitted the rather clean Fuchs wheels with decent Dunlop rubber about 6 months ago and replaced all the shocks with OEM ones about 3 years ago. Additionally the car has been equipped with keyless entry, which is nice feature for those of us with thick thighs and an affinity for pants of the more fitted variety.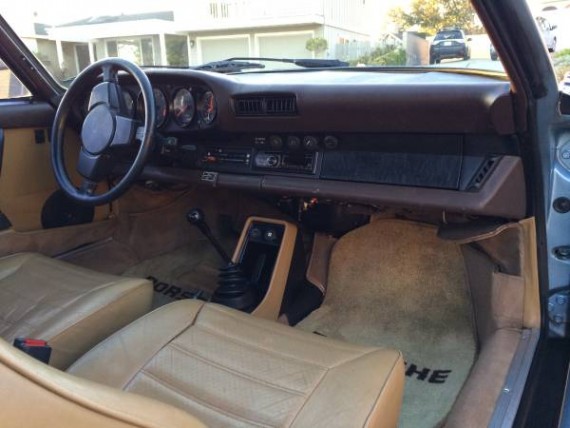 Year: 1982
Model: 911 SC
Engine: 3.0 liter flat-6
Transmission: 5-speed manual
Mileage: 142,000 mi
Price: $27,000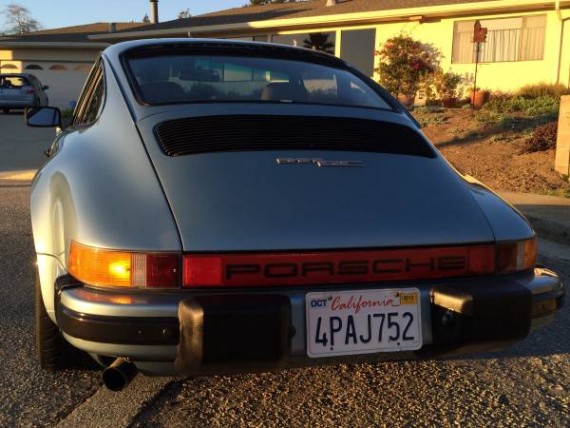 This is a really high quality 911SC coupe in very original excellent condition. I've owned it for 14 years and bought it from the 2nd owner, and it's been in California its whole life. It's been my daily driver the whole time and currently has 142k miles (I've put about 80k miles on it). The body had a reasonable quality respray with the original color 4 years ago during which all the rubber seals were renewed, and all panels/glass were removed to ensure no masking lines. The interior is completely original in great condition — leather seats have no tears, dashboard is not warped, etc. It just had its major service at Fast Lane in Santa Cruz (valve adjust, filters, fluids, etc). All recommended service intervals have been followed (oil every 5k, major every 15k), and there are no outstanding mechanical issues (no oil leaks, just passed smog, no funny noises or smells, all the electrics work fine, good clutch, no grinding gears, etc). Overall this is a very quick, fun, reliable and great looking car.

Upgrades:
-Air conditioning system was upgraded with RetroAir kit 4 years ago which cost $2k in parts. A/C is now reliable and blows cold even on hot days. Kit included new compressor, condenser, hoses, blower, etc.
-Keyless entry for door locks and front trunk. Done 4 years ago and perfectly reliable and invisible.
-Carrera chain tensioner, Dilavar head studs, Popoff valve (13 years ago)
-Clarion Bluetooth Stereo/CD player
-Latch anchor for back seat child car seat
-H4 headlights

Recent repairs/restoration:
-Car was resprayed the same color as original about 4 years ago. This was mainly to address 30 years worth of chips and dings, and also to fix all the dried up rubber seals. Every bolt-on panel was removed (bumpers, rocker panels, hood, trunk, sunroof), and all the glass and rubber bits were removed. Every piece of rubber that had any degradation was replaced (including all door and window seals, and many smaller rubber bits).
-New tires about 6 months ago. Dunlop Direzza ZII Star Spec.
-Alternator, fuel pump and sunroof cables within the last year or so
-All new OEM shocks about 3 years ago

Known issues:
-Drivers carpet is worn out at the heel locations. The car comes with floor mats that cover this up nicely.
-A few chips in the paint on the front bumper, hood and a few other small areas.
-Very small scratches in the sunroof panel
-The paint job 4 years ago was not concourse quality. There are some pinhole bubbles and dust specs in the clear coat
-One of the tie rod ends is a little loose
-Brake pads are at about 25% remaining (the first 75% was good for 40k miles)

I'm selling to buy a 911 Cabriolet. I live in Aptos and work in Milpitas, so can meet anywhere in between. Interested? Call me at show contact info or by email at the reply-to link.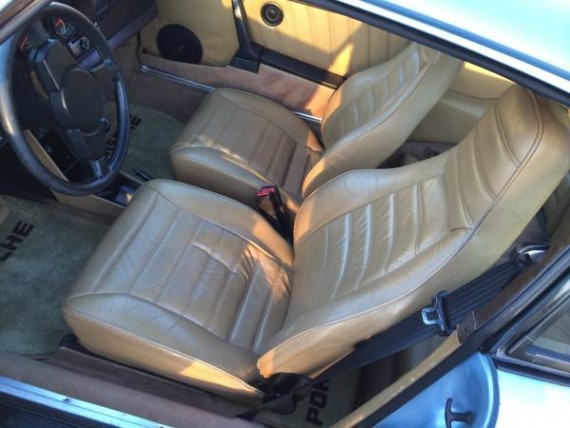 Though the issues this car has are minor ones, they're issues none the less and I think the pricing is a bit too high. Really clean examples can be had for the same amount and this is not a really clean example. The car has been resprayed and even if the paint job was perfect it'd still effect the overall value negatively. However the paint is not perfect and the price should reflect that. Add in the fact that there are some other problem areas and you've got a car that is less than "good". Sure the interior appears to be very clean and the car sounds like its led a pampered life but that life has been one full of daily missions. Don't get me wrong, there's nothing wrong with that, if I got a 911 I'd drive it every single day but when I went to sell it I'd have to be realistic with the pricing. I don't care what the self appointed classic 911 market analysts say, these cars are not worth anywhere close to $30k unless they could win a show or have minor flaws that only the most trained eye could spot.
If you went to this guy with $20 grand in cash I'd hope that he'd be reasonable enough to make a deal. That's the high end of what I'd want to pay for this car given what's been done and the state it's in. If you could get the owner to dip down into the teens, I'd consider that to be a big win and pull the trigger right away. I know that might seem overly aggressive but these just aren't the most desirable 911's out there. Yes, he has taken care of the car but he's the 3rd owner and while he's added some nice options they are non OEM parts, he has to realize there's still a lot to be done in the future. Sure it appears that the value of all classic 911's will continue to rise steadily but I think it's unfair to be pricing so far ahead of the curve here. Then again, if you're the type of person who doesn't have to concern themselves with such things as getting a good deal, then I'd say head on up to Milpitas with $27k and take home a good example of a great car. Drive it every day, take care of it and I'm sure you'll have no regrets on plunking down the cash.
Cheers,
-Andrew