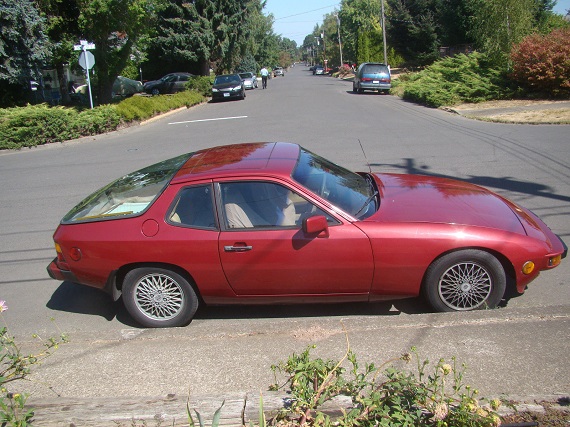 In many ways, the Porsche 924 is to me the equivalent of the Audi Coupe GT. Much like the Audi, the 924 has languished in the shadow of its bigger and more famous brother, the 944 – especially the Turbo model. Show up just about anywhere in a Coupe GT, and invariably someone inquiring about the car will say "I always loved the Quattro"; the same has been my experience with the 924 – even the S model – when people discount the normally aspirated model in favor of memories of forced induction. True enough, the 951 – and even the turbocharged variant of the 924, the 931 – are fan favorites even within the marque and generally considered where the value and appreciation as collectors will be in the near future. But that doesn't mean you can't get a solid value in a more simple 924. While the later 924S is where you want to be if you really want a driver value, there is a beautiful simplicity to the early cars that always draws my eyes: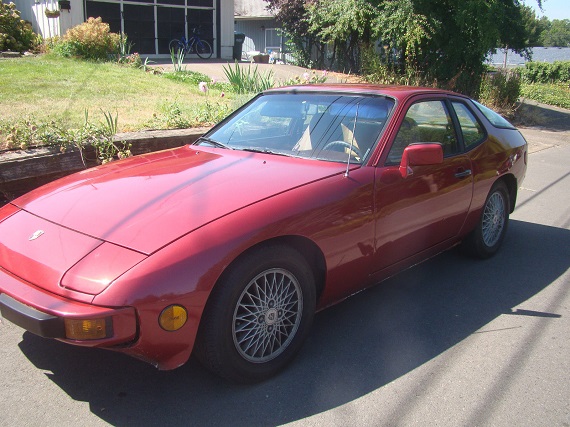 Year: 1982
Model: 924
Engine: 2.0 liter inline-4
Transmission: 5-speed manual
Mileage: TMU
Price: $6,500 Buy It Now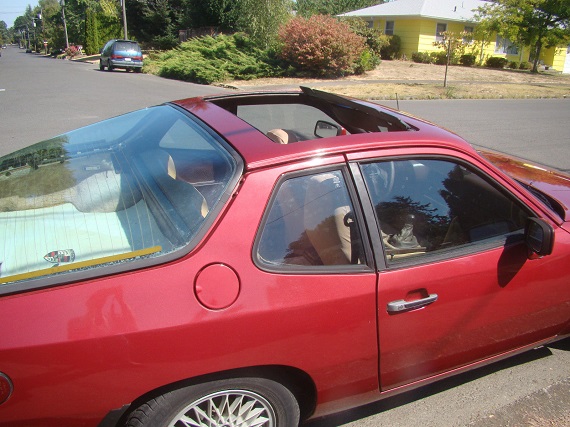 Sweet classic 1982 Porsche 924 for sale in pretty awesome (not perfect, please read condition description for specifics, but pretty awesome) condition! These cars are hard to find in any condition these days and because it is a classic Porsche, it is appreciating in value. Qualifies for classic car insurance through most companies. Selling because a)we can't garage it to keep it nice, and b)we bought it for a teenager and decided it was way too cool to let her ruin it.

Has a 4 cylinder engine, manual transmission, runs nicely, fun to drive! 35 mpg highway. Had it checked out by two Porsche mechanics recently. Beautiful body, newer paint job, nice rims and lots of Porsche details. After market Blaupunkt radio and cassette player (time to haul out those old 80's tapes and live it up oldschool). Sunroof, power windows, pop up headlights, Recaro leather sports seats, back seat that can fold down for more storage space in the back. Newer tires, and starter, new headlights, clutch and torque tube, drive shaft and bearings. Recent wax job and oil change, can go 7500 miles in between. Will throw in the oil and filter for the next oil change, as well as fuses, relays, extra headlights and anything else we bought specifically for this car. Comes with original owner's manual and Haynes repair manual if you're a do-it-yourself-er. Have service receipts for recent work done on the car if interested. We bought it a few months ago and have been steadily improving it to maximize its value. Trying to get our investment back if we're not going to keep it. Price is slightly negotiable, but I'd rather keep it than sell it low.

Off of Hagerty.com "Today, the tables have turned somewhat and to some entry-level collectors, the 924 (particularly those in bright colors with the wild op-art checked "Pasha" interiors) can occasionally be more desirable than the more complex and maintenance-intensive. With fully galvanized bodies after 1977, the 924 can be a durable, simple fun first Porsche. The remaining few good ones are worth seeking out."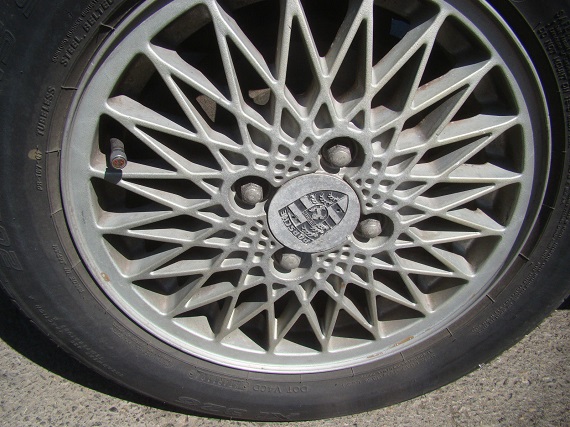 The 2.0 Volkswagen motor won't provide anywhere near the motivation of the later Porsche 2.5 unit, so if you're interested in the early 924 it is purely for looks. But, there are a few advantages to the earlier cars; while the later 924Ss only seem to pop up in Zermatt Silver, Guards Red, Alpine White or Black, the early 924s have a much more diverse color pallet. This one appears to be LA3V, Indiana Red Metallic, and it's very pretty. The other nice aspect of the early cars is the ATS-made basket weave wheels. They offer a slightly more classic look than the later 6″ Phone Dials achieve in my opinion. Inside, again the color pallet of the early cars is greater than the later cars; in this case, we get tan seats and a brown dash. Admittedly, we don't really get a good look at the condition of either of those items, but figure the front seats are cracked and so is the dash. But mechanically this car has some expensive work done and generally appears to be in good overall condition. Does that equate to $6,500 worth of value? That figure seems steep, as we've seen turbo models trade for similar amounts and you could easily get into a later 924S or 944 for similar money. But, as with the Coupe GT from yesterday, there's a good deal of work completed here and this looks like a classic that you could improve upon while enjoying the experience, all the while staying on a budget. As affordable classics go, these are still a stellar value overall.
-Carter