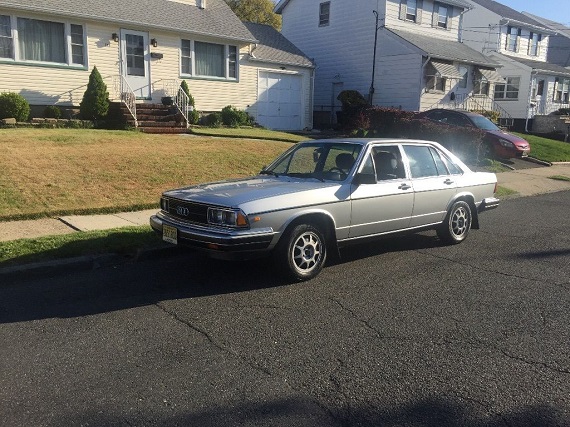 Just the other day, I reviewed a 1980 Audi 5000S which I said was a very nice example. While it certainly was, today's must be considered exceptional. Coming across two mint condition Type 43s in a week is certainly cause for a smile and without doubt a review. This one ups the ante with lower miles, more original condition, a shocking scant 38,000 miles covered since new and a 5-speed manual: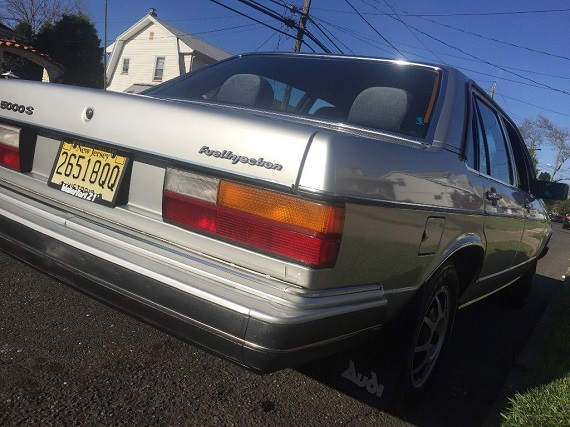 Year: 1983
Model: 5000S
Engine: 2.1 liter inline-5
Transmission: 5-speed manual
Mileage: 38,000 mi
Price: Reserve Auction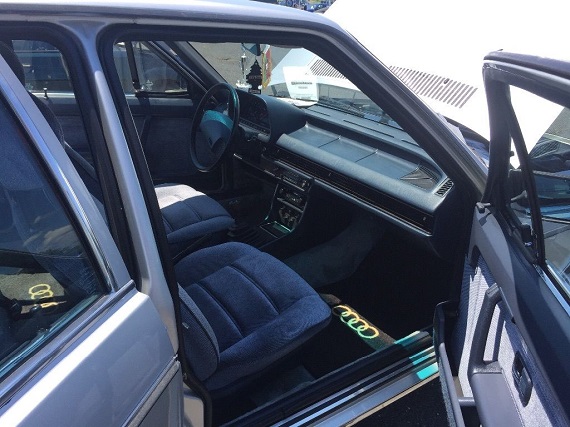 FOR SALE
I have my 1983 Audi 5000S super clean and rare! All original except for the paint. Everything on this car works including the lights, power window, door looks, a/c system (blows nice and cold), and the the Cruise control. Car has 38,000 miles and shows. I'm the third owner car of it originally owned in Chicago and then bought by second owner in California until I bought it back in 2014. Car needs nothing but a new owner who can appreciate it just as much as the previous owners have. Completely rust free car. Car still has the original windshield and original working radio, which is not something easy to see on a thirty year old plus car. In my ownership, I have done a complete tune-up, front brakes and calipers. Tires have plenty of life left. Previous owner replaced full exhaust system as well as the four struts. Car drives very nice and very comfortable with no noises. Also, the very rare manual transmission that shifts perfect. Feel free to contact me if you have any questions or if you would like specific pictures.

Thanks and happy bidding!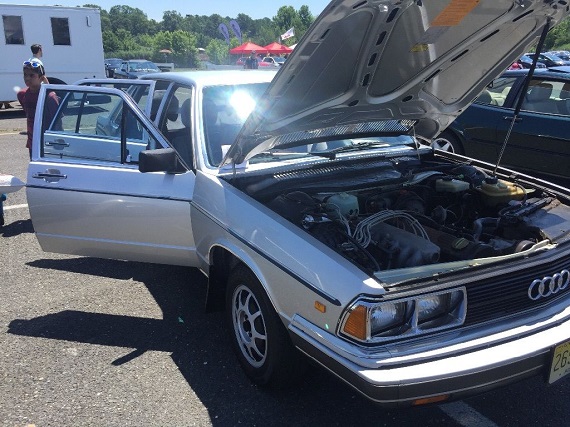 Finding a manual transmission among the examples that come up for sale is indeed infrequent among infrequencies. This is a rare car to see today, full stop. But in this condition, with everything working, optional bits like original mud flaps? Seemingly impossible, since the Type 43 really isn't considered much of a collector car even in turbocharged form. Yet here we are with this beautiful example in silver with blue velour. The wide-ratio 5-speed doesn't add much to the sport quotient; you'll still take more than 10 seconds to hit 60 in what was a more economy-aimed setup. 1983 was the last year of the C2 chassis, as the thoroughly modern C3 Type 44 would replace it the following year. Though some styling queues would carry over, to many the Type 43 looks a lot more like a big early B2 Type 81. 1983 was numerically the most successful in the U.S. of the big Audis, with over 30,000 sold. In comparison, Audi would trade fewer 1988-1991 100s and 200s – in total (29,688 total C3 sales). If you think these cars are hard to come across, you're not wrong. But despite the beautiful condition, nifty design and rarity, this car just isn't desirable to most. It's certainly a little higher on the cool scale than the earlier 1980 I posted thanks to the 5-speed, but it will still take just the right person. So far at time of writing, it's failed to get any bids at the $2,000 opening price with reserve still on. It'll be a hard sell, but this particular example is without doubt one of the nicest out there in impossible to replicate condition. If it remains affordable, it would certainly draw smiles and stories at Audi shows.
-Carter