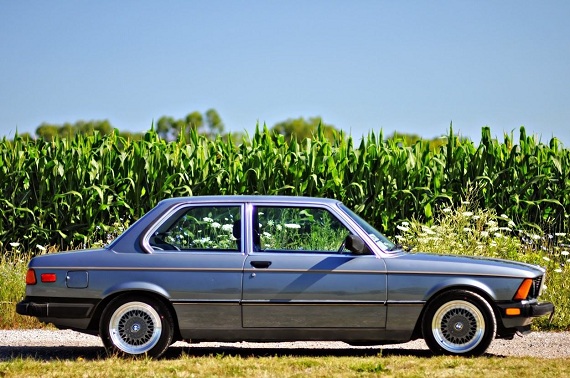 I have to hand it to the BMW crowd; no one pulls off as many clean swaps as we see from the them, and no group gets as creative. Sure, there are plenty of VR6 Mk.2s that look slick and the 1.8T is finding its way into plenty of different Volkswagens, but often the VW swaps have a list of needs longer than their builders' ironic beards. That doesn't mean we don't see our fair share of poorly executed BMWs too – but today isn't one of those days. While the current swapoholic candidate is the E30 chassis, this enterprising individual decided to go all vintage on the bandwagon and chose a clean E21 instead. Kudos, sir – well done right off the bat. Then, with a clean motor swap, a slick interior from a Volkswagen, brakes from a Volvo (no, really!), and some minor plastic surgury, they created one heck of an appealing package – perhaps one of the nicest aftermarket-built E21s I've ever seen: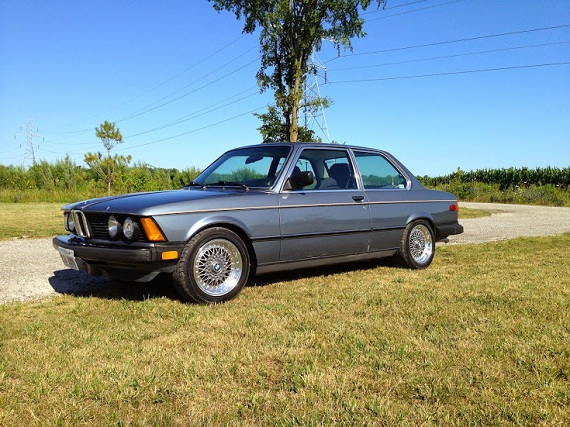 Year: 1983
Model: 320i
Engine: 3.0 liter inline-6
Transmission: 5-speed manual
Mileage: 155,826 mi
Price: No Reserve Auction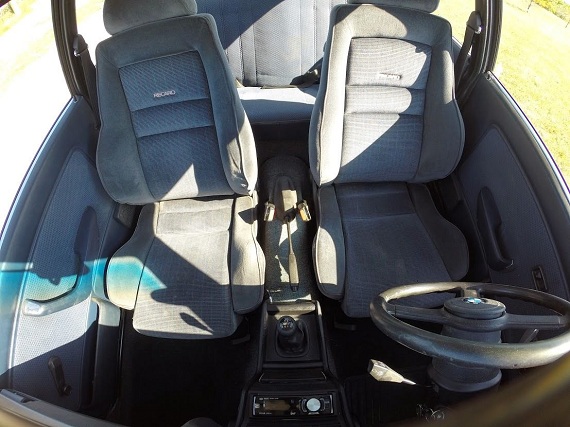 Hello, I have for sale 1983 BMW 320i' with M3 engine plus many upgrades!!!

Driveline
3.2L S52 from E36 M3 (OBD1) approx 260hp
21.5lb injectors, 803 MAF

ZF transmission from E36 M3
New stock e36 m3 clutch
1.9L Z3 short shifter w/ZHP shift knob

Custom shortened e21 driveshaft
new ujoints, center bearing, guibo

Built hybrid 3.45 LSD Differential
Small case diff using 318 E36 internals inside the E21 case

Powdercoated gas tank running 255lph TRE intank Fuel Pump
Custom Exhaust
E36 M3 manifolds (modified)
E36 M3 center section (modified) , CAT has been removed
Flowmaster muffler (center of car)
Magnaflow muffler (rear of car)
Dual 2" pipes to a single 2.5"

E30 M42 radiator with 16" pusher fan
Maintenance done on engine at time of swap
New water pump
New thermostat with metal housing
New spark plugs
New serpentine belt
New intake/exhaust manifold gaskets

New OEM hard fuel/brake lines from front to back of car

Suspension
H&R Sport Springs on all 4 corners
Bilstein Sport Shocks
All new bushings/mounts/etc
New Tie rods
New steering rack bushings / boots
All suspension components powder coated satin black
New ebrake cables to fit euro 323 trailing arms/disc brakes
15" x 7" ESM RS Style wheels with new Dunlop tires

Brakes
Volvo big brake front disc upgrade
4 piston volvo 240 calipers
vented e21 323 discs
repacked front wheel bearings

e21 323 rear trailing arms with disc brakes
All brake calipers powder coated gunmetal grey
New Rotors/pads

Body Modifications
Heavily Tucked US bumpers with trim cut to match
Bumpers powder coated satin black
E30 euro projector headlights (Depo brand)
5k HIDs in low beam projectors
City lights wired to running lights

Interior
VW MK2 Cloth Recaros
Custom seat rails
e21 mounts lowered 2" to fit seats

VDO Electric Speedo and Tach custom fit to stock cluster
Stereo
JVC head unit in stock location
dual USB / Bluetooth
aux input
Connection in dash where AC controls were

Infinity bass link 10" Sub in trunk
4×6 speakers in kick panels and rear deck lid

The bad; driver seat needs to be reattached better , horn does not work, stock A/C has been removed, no CAT, title says its a four door but its a coupe (thought I'd mention it).

This car has been build by http://www.classicdaily.net/. I have a baby on the way so unfortunately I have to part ways with this bad girl!

This truly is dr jekyll and mrs hyde!!!!

Here are build pictures curtsey of classicdaily.net ::: https://plus.google.com/photos/110918664784235213970/albums/5837552087848944801?banner=pwa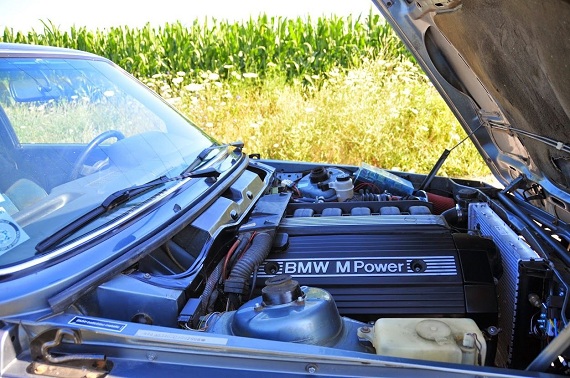 Seriously, go an look at the Classic Daily photos of the swap – wow, well done! They didn't just throw the motor in there – it was a carefully executed swap including bits from the M42 318i, E21 323, E36 M3 and even the Z3. Creative? You bet, but it was completed really well. Step inside to one of the best interiors ever fit to a Volkswagen – but it works here, and looks great. Outside, the color-matched Chinese replica BBSs look awesome even if they're not the lightest or best wheels out there. They might bend in the future, but for now they look the part and help keep the pricing more reasonable. As they went along, Classic Daily and the owner/seller were thorough, powder coating pieces and upgrading as they went. This is how I'd want to see a swapped car built, and the surprising decision to sell after so much work offers the potential buyer a well-executed package that will surprise many an E30 along the way.
-Carter