Here we have an example of one of the early sharks, the 633CSi. For 1983, the sun was setting on this model in favor of the more powerful 635CSi, which progressively gave buyers more luxury features over the years until this coupe would be discontinued. This 633CSi for sale in Washington state has been a West Coast car all its life and looks sharp in metallic gray with the contrasting black center BBS rims.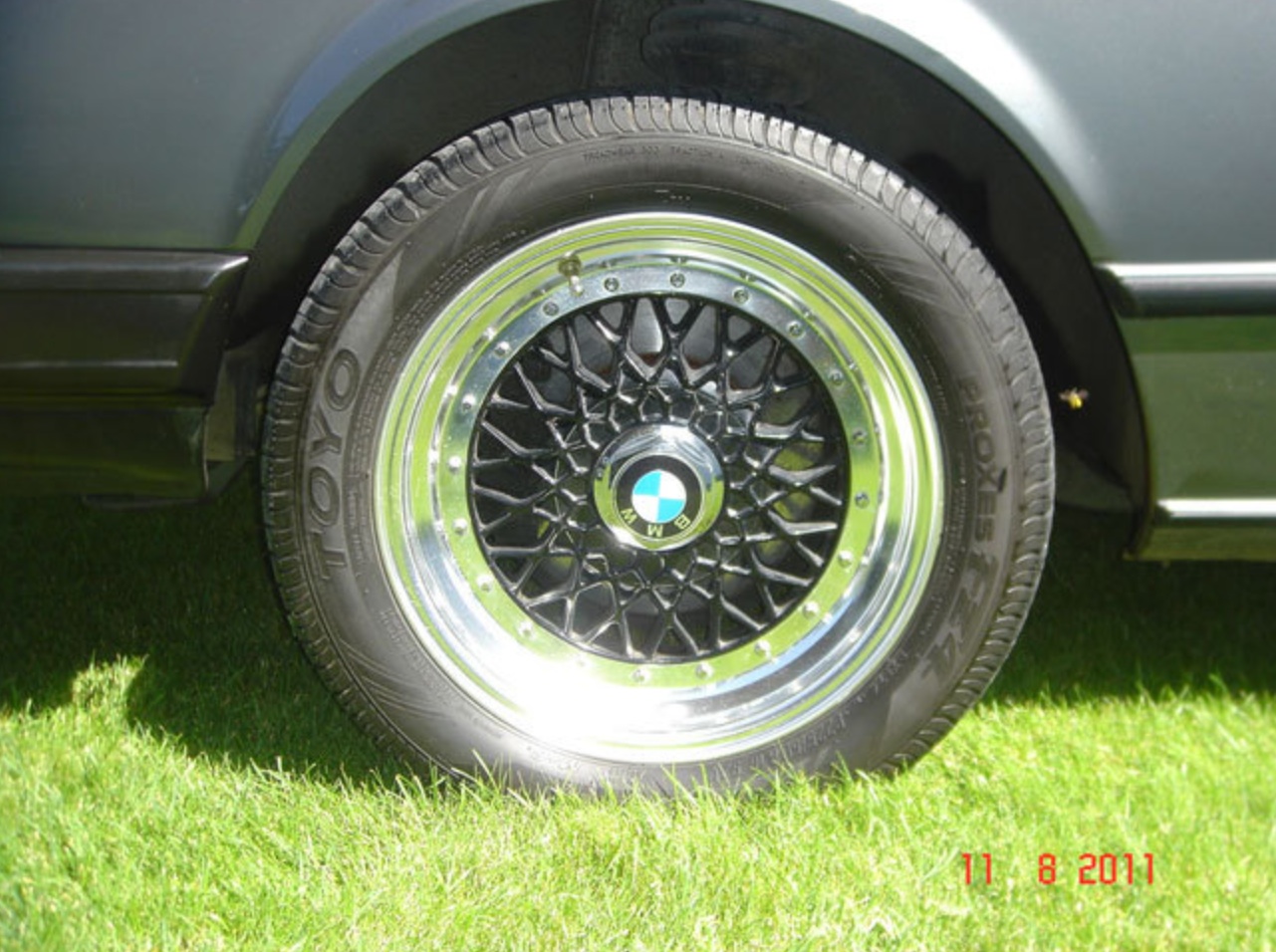 Year: 1983
Model: 633CSi
Engine: 3.3 liter inline-6
Transmission: 3-speed automatic
Mileage: 191,793 mi
Price: $7,000 Buy It Now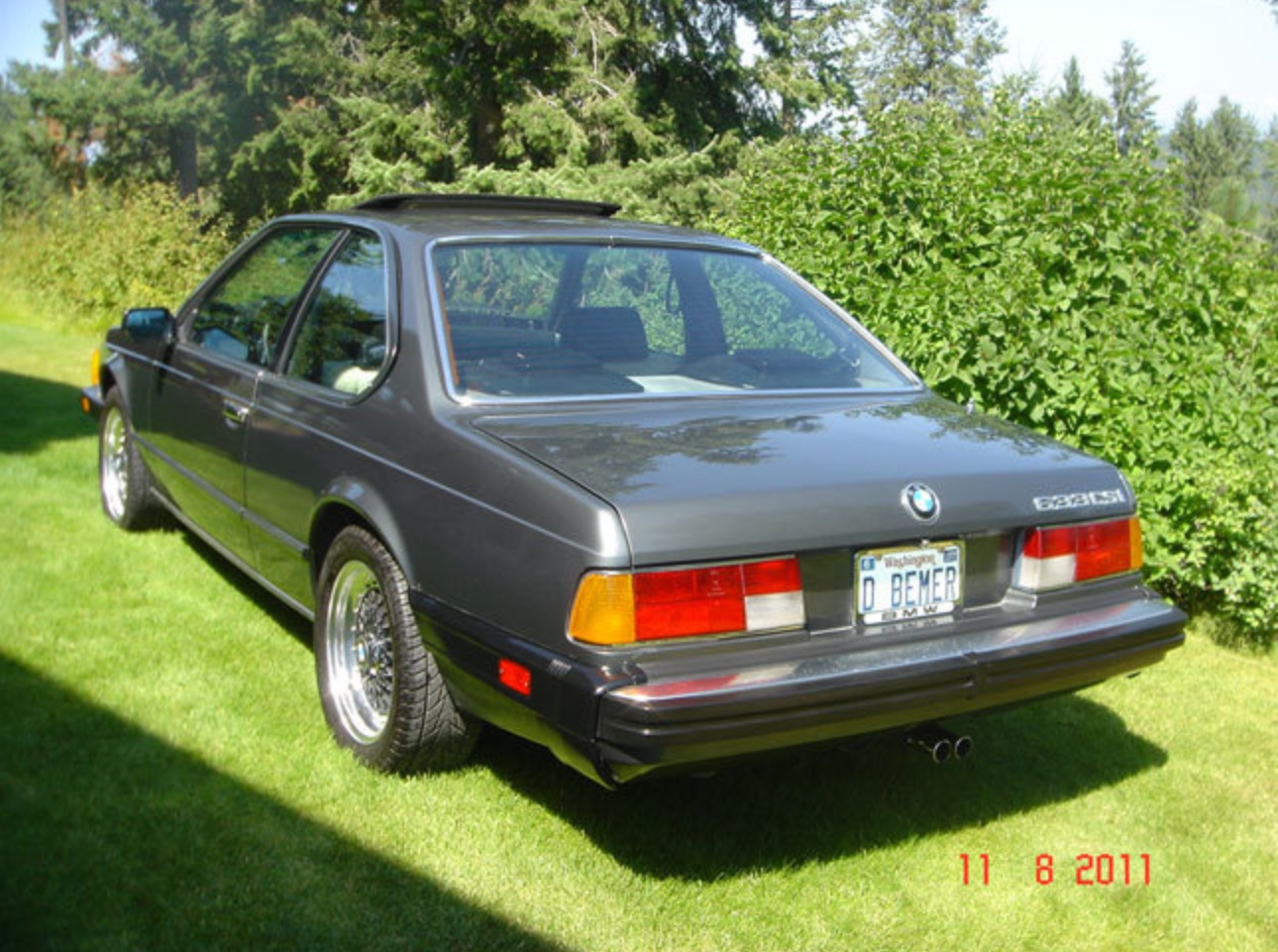 History:
This is the last year of the classic BMW 6-series dubbed "Long Nose." I am a BMW enthusiast. Previously I owned a 1980 320 is and a 1981 733 csi. This is the 3rd BMW I have owned. I purchased this car in 1990, when it was 7 years old from another BMW enthusiast in San Diego whose children had outgrown the back seat – he moved into a new BMW 745. The car is CLEAN; no snow, no rust, no accidents.

What is damaged? (left turn signal return tab, small [3/16"] tear in headliner at edge of sunroof, small rock chip [paint fill] in front of hood, and a very small [hard to find] door ding [no chipped paint])

Everything on this car works – except as noted on this page. The car was 1st sold in Southern California ($42,000) and has accumulated most of its 191,793 miles during many trips between San Diego and Washington State. When I bought the car it was 7 years old with 90,000 miles on it. Over the next 5 years the car was driven often between San Diego and LA's San Gabriel Valley via Interstate 15. After 95 it made several trips between Southern California and Spokane Washington. I bring this up to point out the high mileage is mostly from Interstate driving. I have always used Lucas Oil Treatment and the car uses less than 1 quart of oil between its consistent 3,500 mile oil changes.

I enjoy the front hinged hood designs of the early BMW's – safety was the main reason, but access to the engine compartment is really a plus. The Hella fog / driving lights work perfectly and include the optional lens guard brackets which work well to protect them from parking stops and curb damage. The wheels are the rare 3-piece BBS design – 5 are included with the car. The wheel center BMW logos were replaced a couple of years ago – hard to find.

The engine compartment is clean – all filters and service maintained – the engine runs GREAT! Included is the engine reset tool; allowing you to reset the computer and monitor lights with each oil change. The big red wire on the firewall provides 12 volt to the trunk – previously for a trunk mounted cell phone – now for a CD Changer.

Plug wires, plugs, O2 sensor, hoses and belts have been changed within the last 5,000 miles. The radiator, heater core and hot water regulator have also been changed during the past few years. The battery is on conditioned power and pulled for winter storage. I have most maintenance records and receipts for parts used to maintain the car since 1990. Even the rear of the 633 has classic lines. All lights and markers on the car work. Exhaust tips are new (3rd pair I've replaced). The exhaust system was replaced with a new factory system in '98; about 20,000 miles ago.

You got to love the BMW trunk space – LARGE. In the photo the wooden box carries the repair manuals and provides for secure mounting of a Panasonic 6 CD changer which integrates with the OEM Blaupunkt stereo radio. The BMW tool kit is truly remarkable – one can fix most anything on the car with the tools in this simple kit. All items are described in the Owner Manual. You will also find extra lamp bulbs and fuses along with the wheel lock in this compartment.

Included are; Original Owners Manual, BMW Blaupunkt Radio Manual, BMW Factory Electrical Troubleshooting Manual, Bentley and Clifton Service Manuals, along with an assortment of additional (good) parts (starter) and new gaskets (as I figured they will eventually become unavailable I have a new sunroof seal [the existing is fine – just in case] and other weather seals).

The doors are in first rate condition. All windows are electric, no cracked or chipped glass. Electric mirrors on both doors. Doors lock and unlock remotely with Ungo electronics. Polished aluminum door thresholds and striker panels. The interior is like stepping back into time. As this BMW was a 1st Generation 'computer car', there are many interesting instructional functions the main computer will perform as you drive, including: distance to destination, average speed, outside temperature, average speed, over speed limit chimes, stop watch, and 'on demand' miles per gallon.

The computer panel to the left of the steering wheel provides constant checks for fluid levels, failed bulbs, brake system and washer fluid. The automatic 3 speed transmission is 1 to 1 in 3rd gear; no sluggish 80% overdrive here! The brakes would stop a Mac Truck – careful! A panic stop WILL lock up ALL 4 wheels NOW. The left turn signal return is missing 1 tooth and so for short radius turns you have to lift the turn signal up and back to center. For full turns the lever returns by itself. The part for this is readily available from any BMW dealer.

The OEM Charcoal floor mats are in very good condition (front and rear) and I purchased the heavy sheep skin seat covers back in 1991 – and they were quite expensive back then (over $900). However, good quality lasts and these seat covers are cool in the summer, warm in the winter and soft just like they were new.

By the way – the leather seats are also in great condition. In 1991 I had the front seat stuffing replaced with new horse hair padding – the leather is in GREAT condition. NOTE – No cracks in the dash! Interior view from the passenger side. The glove box includes the optional 'flashlight' which was a unique item to early BMW's.

The Blaupunkt Radio is unique – the feature 'metal' tape used in conjunction with the FM stereo really cranks full range. the radio was rebuilt by 'Radioman' in San Diego in 2007 – replaced all interior lamps and rubber belts. So, this is a fully working Cassette Tape player along with AM and FM Stereo Radio.

Also in 2007 I replaced the OEM speakers with Boston Acoustics (see photo of real speaker retrofit). Also at that time I added the Panasonic CD player which hand controller back-light matches the OEM orange night lightening – very cool! I recently picked up a Blue Tooth adapter in the form of a tape cassette for another car I own – works flawlessly with my Samsung Galaxy S3 phone. So, the possibility of keeping a 30 year old classic 'original' with the technical features of 2013 are here!

The visors are not cracked; the mirror visor vinyl did shrink back so I colored the visor black to match – the car has been garaged since new. The AC functions as new and is fully charged. Wipers and controls all work, Sunroof works too. The back seat of the 633 set many standards for future sports coups – no sliding around here! Note the condition of the leather. Also note the polished door jambs. Close up of BBS 3-piece wheel. Toyo tires have about 3,000 miles on them.

I am hoping to find someone that really wants the best of the classic BMW's. While there are many BMW's of this vintage for $2,500; as I'm sure you have already seen most were driven hard and put away wet. With a just a little work this car would be a true showroom condition car and over time will be worth much more. Thanks for your time – and happy BMW hunting!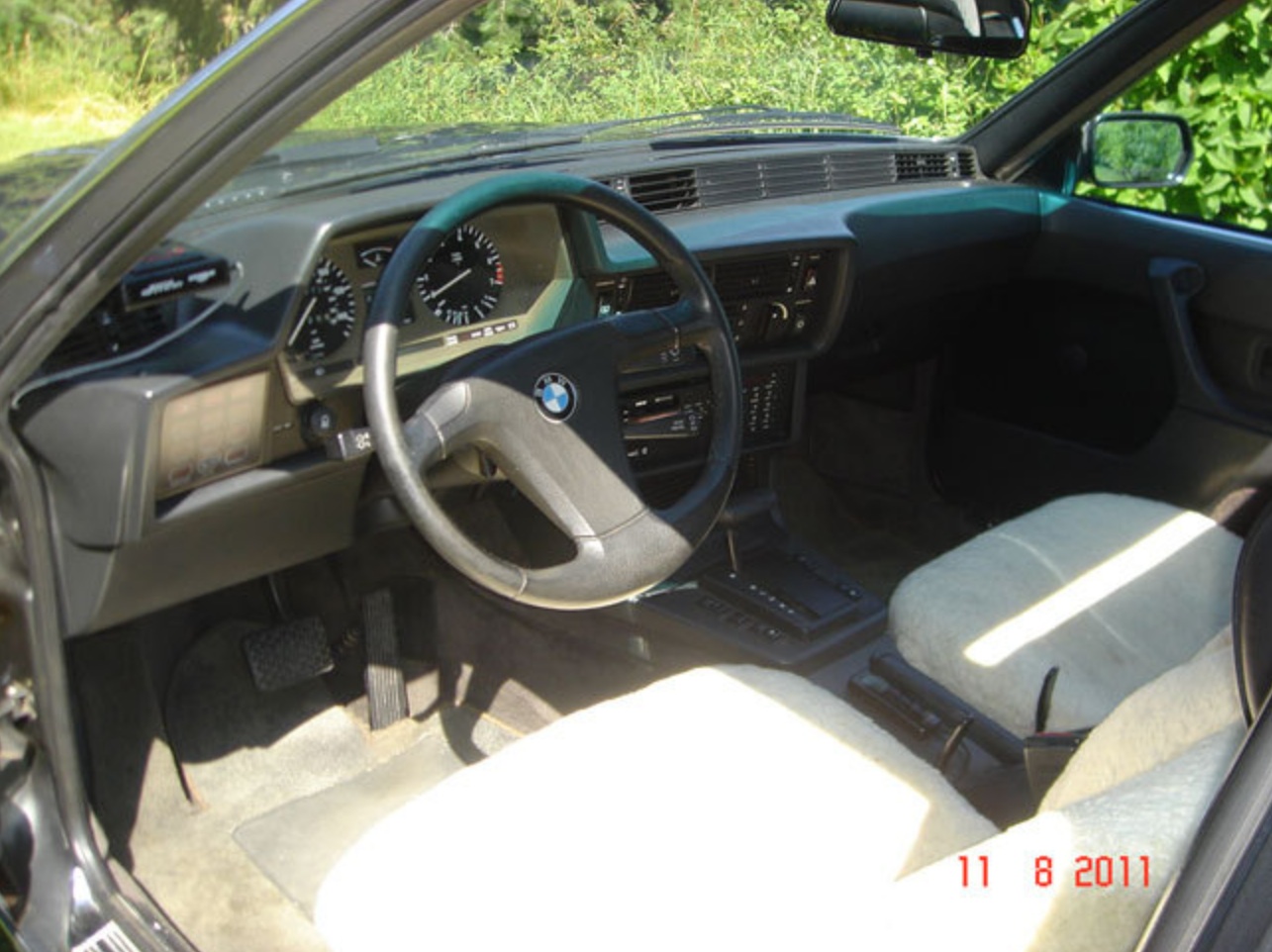 Want a shark of your own but not prepared to pay the price of what a late model 635CSi or M6 may run you? A 633CSi may be just the ticket, then. For its age and mileage, the condition of this car is impressive. Given the extensive list of things the owner has taken care of or done to the vehicle, it isn't surprising. I've never been a fan of the square fog lamps with their protective housing on BMWs from this era, as they look a tad clunky to me. But they do serve their purpose, especially in the region in which it is for sale. Some may be turned off by the automatic transmission, but a lot of people in the market for a long distance cruiser would want this option. At $7,000, this is a reasonable price for a lot of big coupe goodness.
-Paul