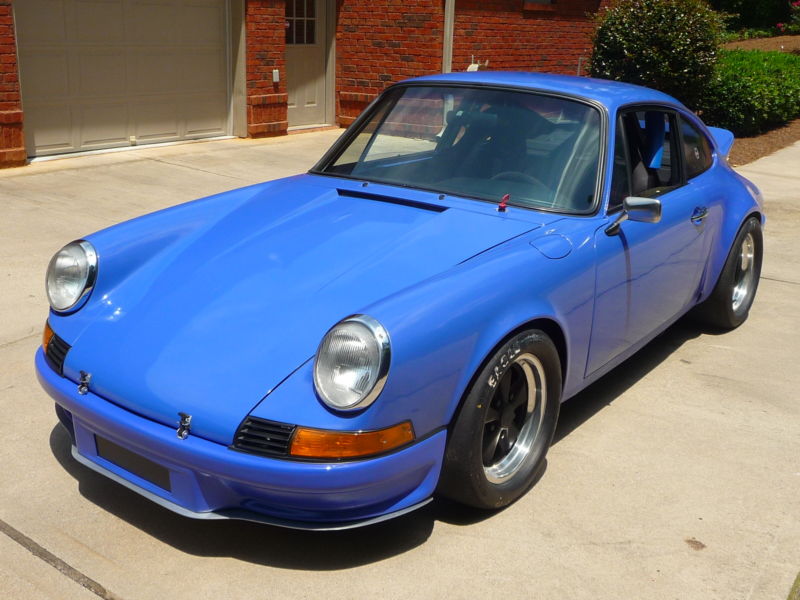 Another 1973 911E? Yes, another 1973 911E. My previous post was a beautifully restored Yellow 911E that was almost completely original. For this post, I've swung the pendulum entirely in the other direction with this autocross prepped Porsche 911 located back in my native state of Georgia. While this car began its life as a 1973 911E, that is of little consequence with regard to its current state, other than the body design. The engine is a lightly modified 3.2 liter flat-6 from a 1987 Carrera, which has been mated to a 5-speed manual from the 911SC. Along with a variety of body panel replacements, the interior has been fully gutted, leaving only the essentials. I'm a big fan of light cars so a build like this that placed a particular emphasis on lightness has great appeal to me. That lightness does, of course, come with a price because as the seller notes, while the car can be street driven, this is not a car for the street.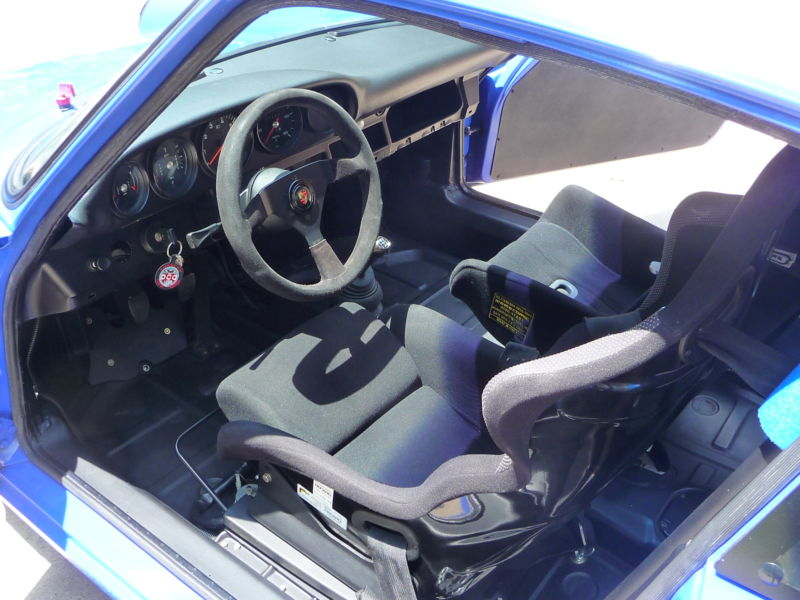 Year: 1973
Model: 911E
Engine: 3.2 liter flat-6
Transmission: 5-speed manual
Mileage: 100,000 mi
Price: Reserve auction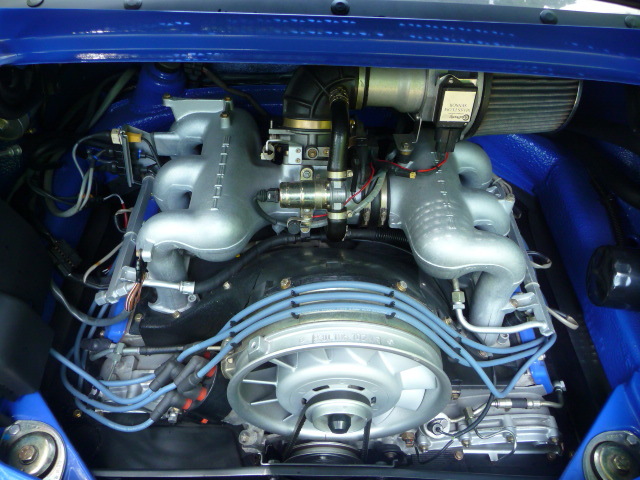 I built this car for Porsche Club Autocross competition and an occasional track event. Nothing exotic, just a light car with a bullet-proof engine. It weighs 1988 lbs and has approximately 225 horsepower. I spent a great deal of time removing extra weight from the car. As Colin Chapman once said: "Simplify, then add lightness". The engine is from a 1987 Carrera. It was carefully rebuilt with just light modifications, to keep it tractable and reliable. It starts easily and runs cleanly to redline. If you like to spend all day fiddling and adjusting to keep things running, this is not your car. I started with a solid sunroof coupe and welded the sunroof shut. The rear fenders were replaced with steel SC flares. Both bumpers and the Ducktail are fiberglass from GT Racing. The hood was custom fabricated from Kevlar and fiberglass. The Fuchs 7″ and 8″ wheels were polished, but are a bit scarred now. I am proud to say that the project was a success. Since 2000, I have won countless autocross trophies at local, regional and national events. Why am I selling? Well, I have two college-age kids, I'm getting past my 'go fast' days and I have another 911 that I got married in. What does it need? Tires and gas.

Pretty, light and fast – What else do you want?

3.2 Carrera Engine – approximately 225 hp
Carrera Brakes
Autothority Mass Air-Flow Sensor
Recent Windshield
Autothority Performance Chip
Plexiglass Side and Rear Windows
Sport Engine Mounts
Recaro SPG driver's seat
Supertrap low restriction mufflers
Momo passenger seat
SSI Stainless Exhaust Headers
Das-Sport roll bar
Carrera oil cooler with fan
H4 Headlights
911 SC Transmission
Turbo Tie Rods
High Performance Clutch Disc
SS Brake Lines
Fuchs 7″ and 8″ Wheels
Fuel Safe 12 Gal Fuel Cell
New dash cover
Bilstein Sport Shocks
Rubber hood tie downs
Kevlar/fiberglass Hood
RS door pulls
GT Racing RS Fiberglass Front Bumper
MOMO steering wheel
GT Racing RS Fiberglass Rear Bumper
Lowered and corner balanced
GT Racing Fiberglass Ducktail
Recent CV Joints
21mm Front Sway Bar
Lightweight Door Panels
19mm Rear Sway Bar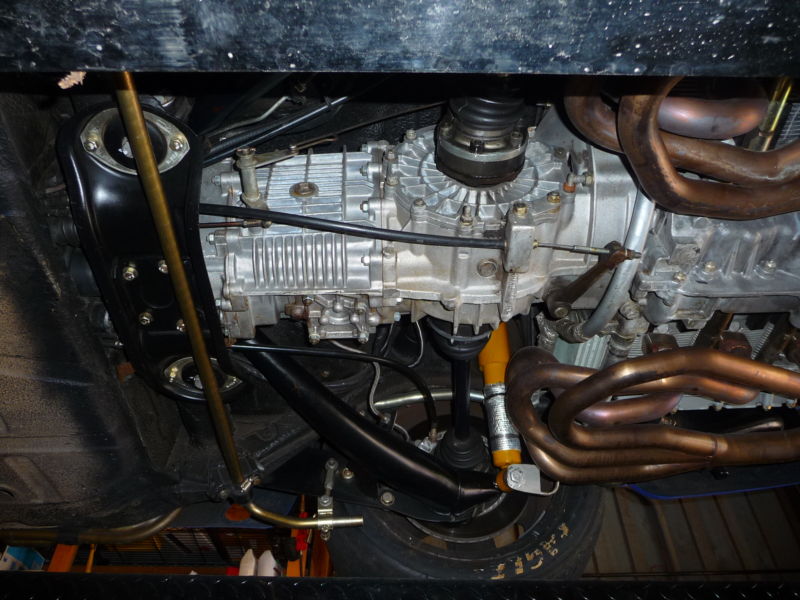 For me, part of the appeal of driving a car like this comes from reaping the fruits of your labor. Having a project come together and result in a fast, fun-to-drive car, provides a great deal of satisfaction as reward for hours of hard work. But not everyone has the time, patience, or even desire to undertake such a project. In that case, a prepped car such as this one presents an interesting opportunity. I'll be honest here, I don't know what it would cost to do this build from scratch. At this time, bidding on the car is at $20,100 with the reserve yet to be met. That doesn't seem egregious, but as stated, the reserve is still on.
-Rob