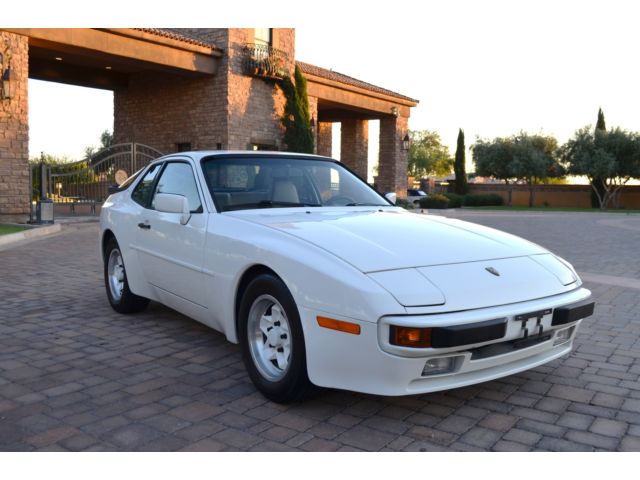 I have mixed feelings every time I see a low mileage car. I'm always impressed that someone could resist the desire to drive a car they clearly loved very much. If they're in good condition, I marvel over the amount of care necessary to sustain quality interior and exterior for, in this case, 32 years. But I also get a little confused; if it's a high dollar exotic or special edition car being kept as a collectable, I guess I understand. But randomly will appear normal examples of slightly less than ordinary cars with nearly no miles accrued. Why? Why did the owner of this Porsche 944 buy it and then drive it only 500 miles a year? If the 944 is generally an unappreciated car, this is one of the lesser appreciated in the 944 run; an early car with stamped suspension and the same dash found in the 924, it's one of the 5,500-odd reported imported for the 1983 model year to the U.S.. It's not the first model year, nor is it a special edition. But the low mileage survivor is presented in pretty impressive condition, and that makes it quite special today: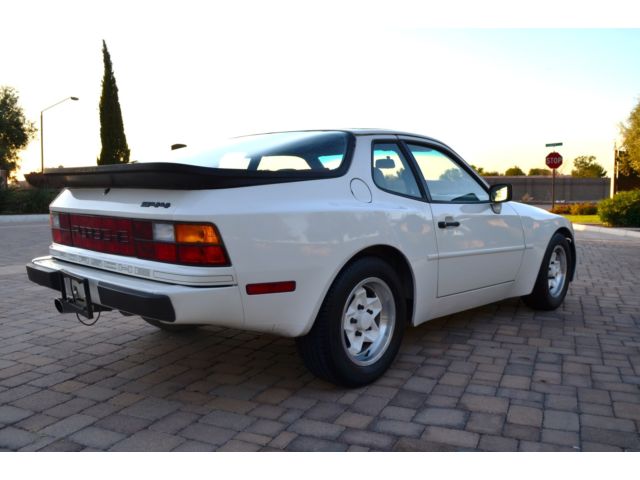 Year: 1983
Model: 944
Engine: 2.5 liter inline-4
Transmission: 5-speed manual
Mileage: 16,885 mi
Price: $14,995 Buy It Now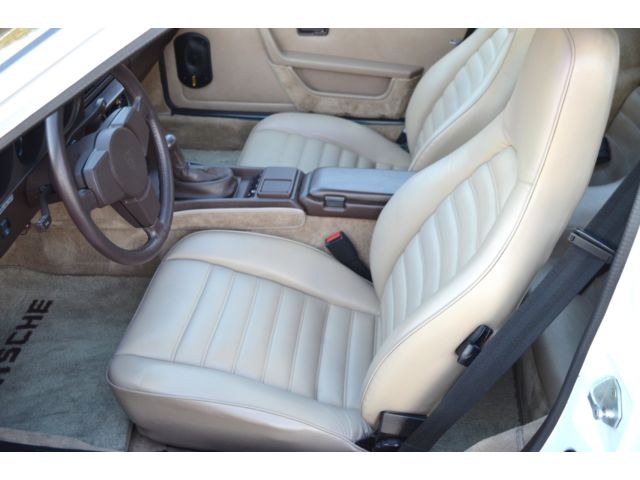 Porsche unveiled a brand new hatchback in 1974 to replace the 912 and 914 models. The 924 was given an engine which was sourced from an Audi and was an efficient 2 litre 4-cylinder engine. The 924 was given mixed reviews, especially because of the under powered and unrefined engine. By the early 1980's Porsche sales of the 924 were dismal and Porsche acted quick by introducing an all new improvement on a completely refined 924 chassis. The 944 was introduced for model 1983 and was an instant success receiving stellar reviews. The 944 was rated as one of the best handling sports cars of all time and was more powerful, more refined and much better built than its predecessor. Porsche continued to produce the 944 until model year 1991 with enormous success and huge following.

European Motor Studio is proud to offer this exceptional, 1983 Porsche 944 Coupe. This Porsche has only 16,885 original documented miles from brand new and is finished in Alpine White over Grey leather interior. This 944 left the production line May of 1983 and invoiced to Porsche North America. The car arrived in the United States and was then sent to Westwood Porsche Audi on Santa Monica Blvd in Southern California. The car sold to its first owner on July 15, 1983 and the car has always lived in Southern California its entire life. Having been part of a large Porsche collection inside a climate controlled garage and covering only 16,300 miles since brand new. This Porsche 944 has always received the proper care and attention that is has needed over the years and used on rare occasions. The Alpine White paint is near perfect with only a few tiny stone chips in the front nose and one small little scratch on the right hand side fender, one touch up on the passenger door and a few hairline scratches in the lower rocker on the passenger side. All of the exterior plastics and trim look near new, and show almost no signs wear or having even seen the outside elements. All of the glass and plastics lights look new and free from any pitting or hazing. All of the badges look new, the wheels look new and the tires on the car have about 70% tread. The interior of the car looks to be almost showroom condition. All of the leather is completely original and is unmarked and free of any cracks or creasing. The plastics and switchgear look almost new, the carpets are all original and free from any stains or wear marks. The dashboard does have some small hairline cracks. The gauges look perfect, the headliner looks perfect without any sagging or stains and all of the latches and switches are working as designed. Everything works on the car, the headlights, taillights, side marker lights, reverse lights, brake lights, turn signals, interior lights and dash lights are all in proper working order (one fog light is out). The pop up headlights open and close without any issues, the AC blows ice cold and the heater works as designed. The car starts right up and idles beautifully, free from smoke or any leaks. It runs and drives like the day it left the showroom floor. The transmission shifts with ease, the clutch feels solid and does not slip and the gears do not grind. The suspensions feels tight and precise and free from any squeaks or rattles. The steering is incredibly precise and spot on without any drifting or play in the wheel. The brakes are free from fade or squeaks. This 944 comes with two Porsche cut keys, all of the owners manuals, warranty book and radio book in its original Porsche pouch. This is an excellent opportunity to acquire a well maintained low mileage 944 in exceptional condition and minimal flaws. This 944 has a clean carfax with documented actual miles and a Box A title.

Please do not hesitate to call or email with any questions regarding this 1983 Porsche 944 Coupe. 480-310-8814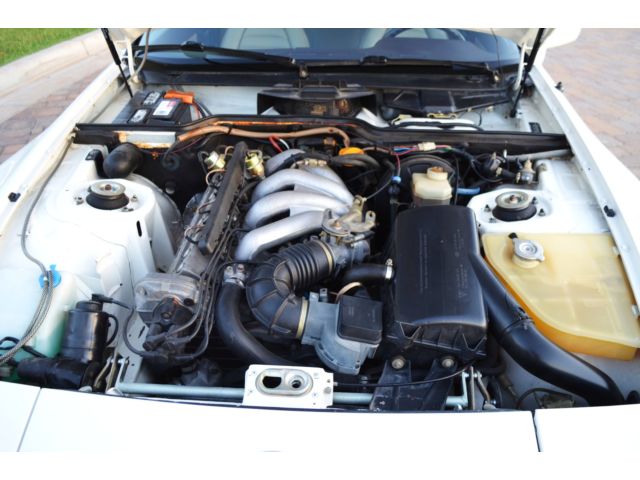 Overall, as pre-85 944s go this car is pretty desirable outside of the low mileage. The white is a nice color and not faded like many of the darker shades. The dipped body-color look was popular in the 80s, and the ATS "Cookie Cutter" wheels wear the shade well behind polished lips. It's fetching but not overstated. The only letdown outside is the aftermarket "PORSCHE" panel in the tail; it's something I always hate to see added and it looks no better here in my opinion. Inside the interior looks again remarkable compared to many we see and the color combination is quite nice. I do have a gripe about the seller, who took the time to mention and photograph that one fog light was out instead of fixing the problem. Even if it were a wiring issue, it should be fairly easily corrected and in my opinion it's inexcusable to not fix it if you're going to ask top dollar. Otherwise, the car is pretty well presented and appears to be one of the best 1983 944s in the world. Does that make it desirable? Well, for the asking price you could get into a pretty decent Turbo or 968; significantly better driving cars. But I'm not sure you could get into a lesser 944 and restore it to the condition of this car for much less than the asking price of this one. If normally aspirated 944s are your thing and you want to draw some attention to the low mileage survivor at shows, this is a pretty affordable way to have a really excellent driver and occasional show car. It compares well to similar generation Volkswagen Sciroccos and GTis that we've sometimes seen trade for more, for what it's worth. I may not be able to understand why someone would have walked into a Porsche dealership in late 1982, sat down and picked out this specific car to pay quite a hefty sum for and then not drive it – but today that makes for bargain classic for someone who loves the water-cooled coupes.
-Carter