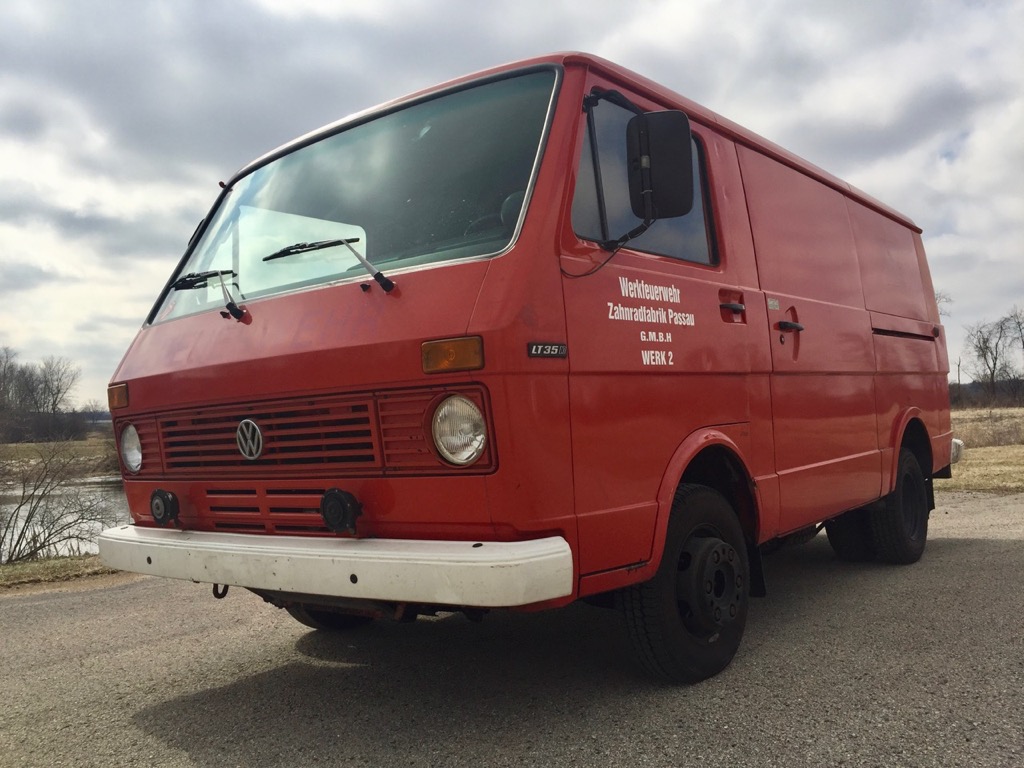 The Type 21/28 Lasten Transporter doesn't get much press on this site mostly because the LT series of Transporters from Volkswagen was never offered here. Introduced in the mid-1970s as a larger work vehicle than the T2, in brought water-cooled motors and a more traditional front-engine, rear-drive layout to Volkswagen's van recipe. Well, I say "front-engine", but technically this was a mid-engine van since the layout placed the engine above the front axle.
The LT was a work van first and foremost, so they were not luxurious in nature. Often snapped up by delivery companies and municipalities, they lived hard lives and it has become even more unusual to see them today as the newest is new some 22 years old. They were available in many different configurations with different engines, from the 2.8 ton LT28 through the mega-duty LT55. Both gasoline and diesel (along with a turbocharger in some cases) were available, and Volkswagen even briefly offered a Westfalia camper version of the larger T4.
This particular example is from mid-run. A LT35D, it features the Volkswagen D24 DW 2.4 liter inline-6 normally aspirated diesel. With a 23.5:1 compression ratio these motors sound impressive but didn't return much in terms of power; sans turbo (and as seen in Volvos, too!), they made 74 horsepower at 4,000 rpms and all of 114 lb.ft of torque. It has has an interesting history, having lived its working life as a fire truck at Zahnradfabrik Passau in Bavaria on the Austrian border; a production plant for the company you known much better as simply "ZF":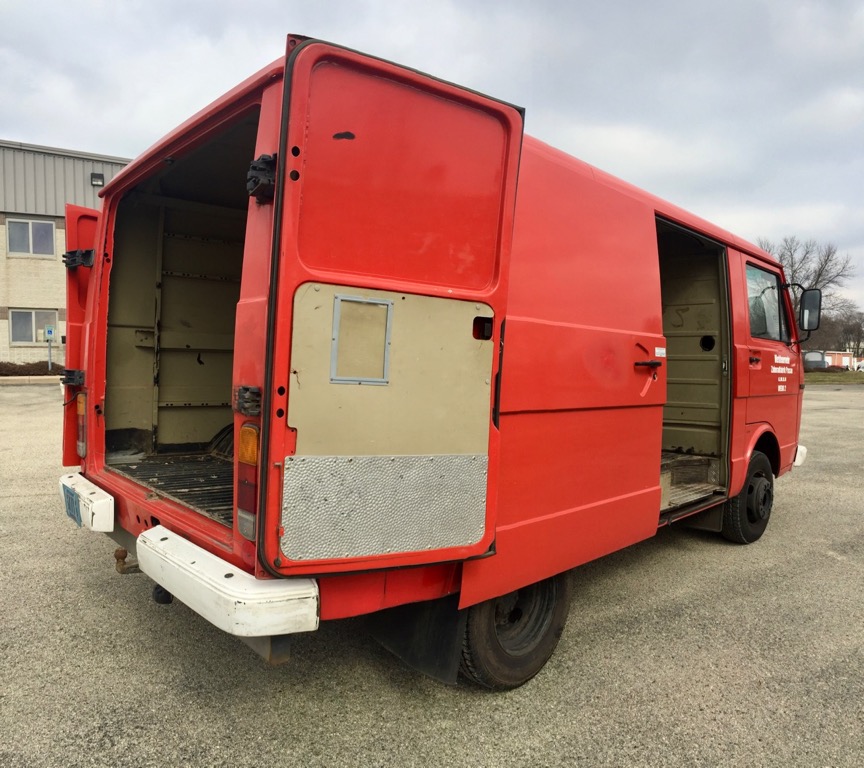 Year: 1983
Model: LT35D
Engine: 2.4 liter inline-6 diesel
Transmission: 5-speed manual
Mileage: 50,000 mi
Price: $18,000 Buy It Now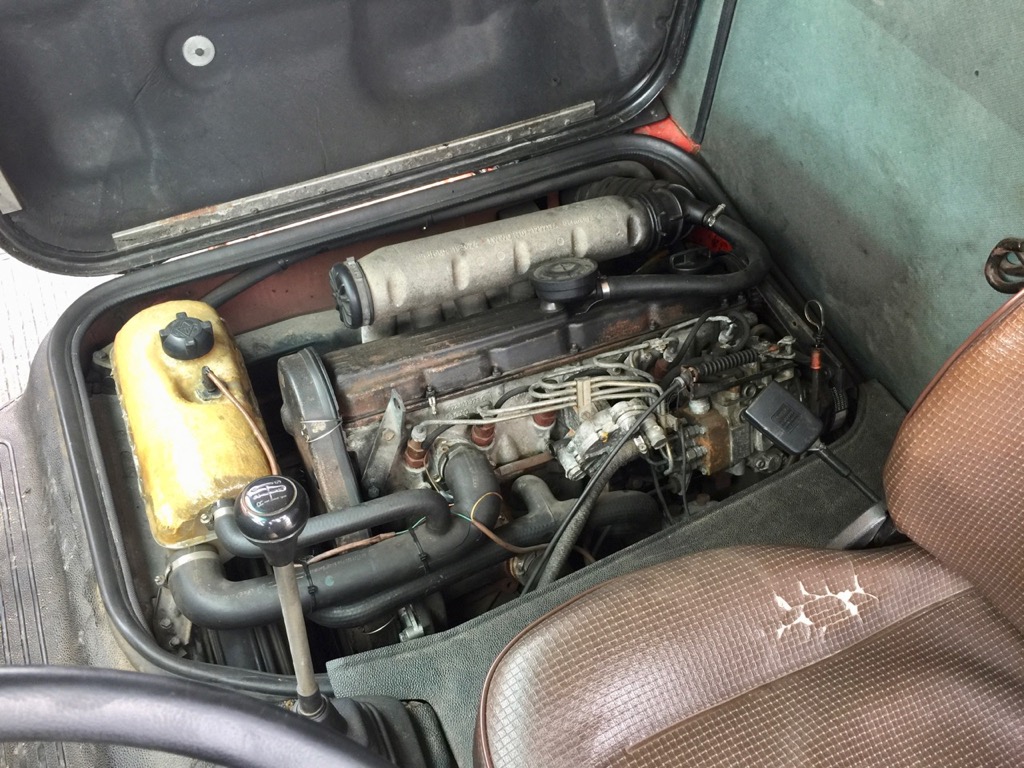 1983 Volkswagen LT35, German Import, Double Door Manual Diesel Dually Cargo Van

What a cool, fun, attention getter!

Just completed a 900 mile road trip with no issues whatsoever and 23 MPG. about 50,000 miles on it. 6 brand new 185r14c tires. She was the former firetuck for the ZF factory in Passau, Germany, and then privately owned in Heavy Metal land Wacken, Germany.

2.4 NA Diesel, 5 speed trans, Dually rear end. Double Slider, fully opening rear doors. It is a little bigger than the size of a regular american cargo van like an E-350. Shes a real sweet, tough, brutish, brick of a van and is fun to drive! Tops out at about 65mph. Really clean with a few minor spots of repair, some paint imperfections, and some rust under the front drivers side floormat. This model is fairly rare as it has no windows, most have windows in the sliding or rear doors.

Please ask any questions, In person inspection suggested. Wisconsin title in hand.

MORE PICS here: https://www.dropbox.com/sh/qg3tkmsfnf87l9v/AABt0DjfG7TBVq3gwLQ3hr0aa?dl=0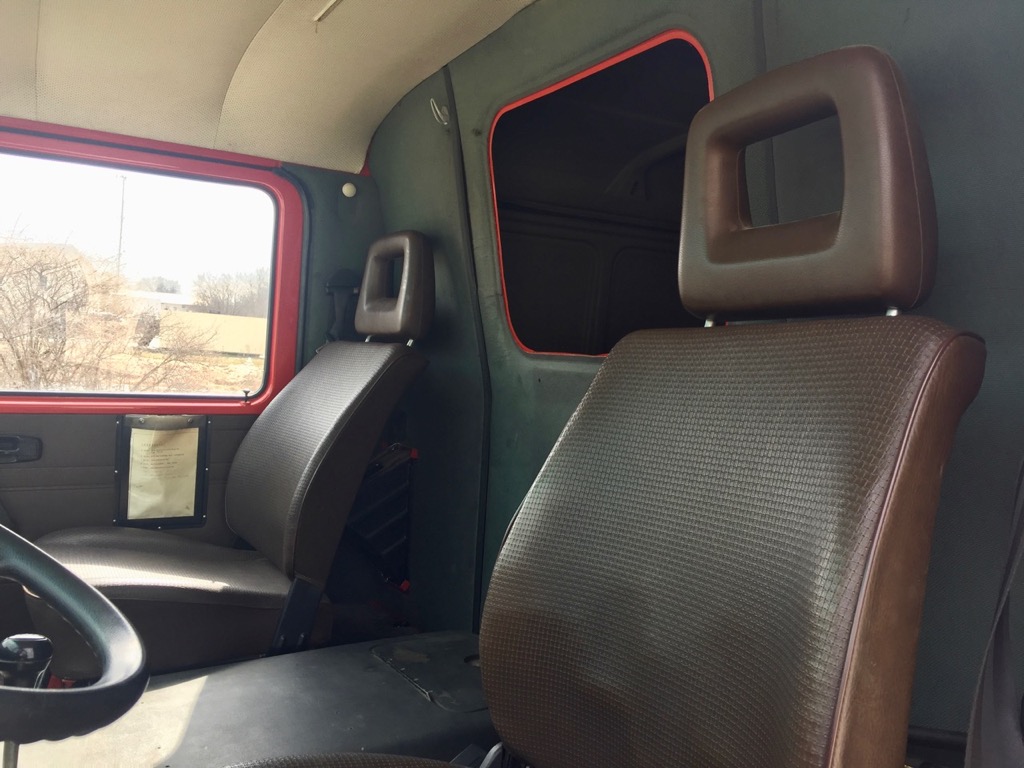 Like the Steyr G-wagen Feuerwehr Andrew recently wrote up, these LTs are all business, no pleasure. Unlike that one, this particular LT35 looks pretty rough inside from its life of work, though the outside looks properly patina'd and not overly so. If riding in that G-wagen is a bit agricultural, these LT35s must be close to stone-age. I can't imagine anyone riding in a T2 and thinking "gee, what would a noisier, slower and less luxurious version of this be like"?
Despite that, it has appeal because of the rarity and that it's not in a million pieces. Does that equate to $18,000 worth of rarity? Honestly, there are a lot of other VWs I'd rather have in that price range, but perhaps if you want a (slow) tow vehicle for your VW Rally support crew and you just have a ton of disposable income (these two curricula seem to be in conflict), this is the perfect vehicle for you!
-Carter