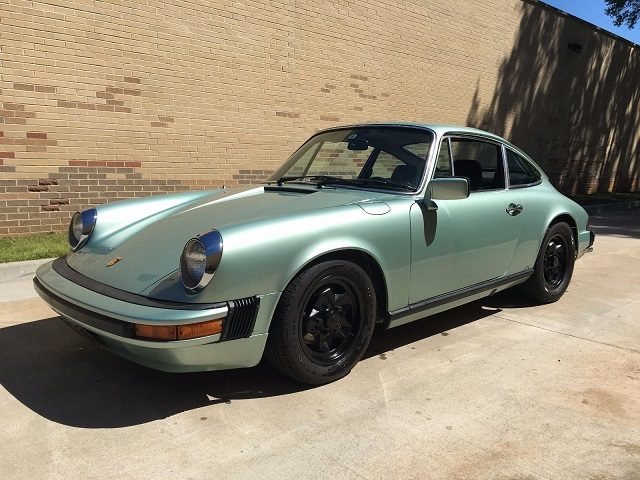 Ice Green Metallic is one of those Porsche colors that we feature almost any time it comes up. It's pretty rare; not one of those colors we see so infrequently that we don't know what it is, but rare enough that one doesn't come along very often. When we do see one it's immediately recognizable. I sometimes wonder if for a rare color that recognizability is as important as the rarity of the color itself. It does help that it's very pretty when in good condition. Here we see that great color draped over a 1976 Porsche 911S Coupe, located in Atlanta, with 91,618 miles on it.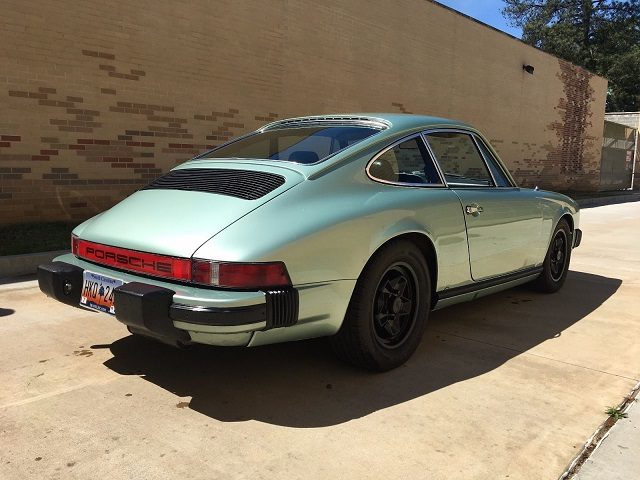 Year: 1976
Model: 911S
Engine: 2.7 liter flat-6
Transmission: 5-speed manual
Mileage: 91,618 mi
Price: Auction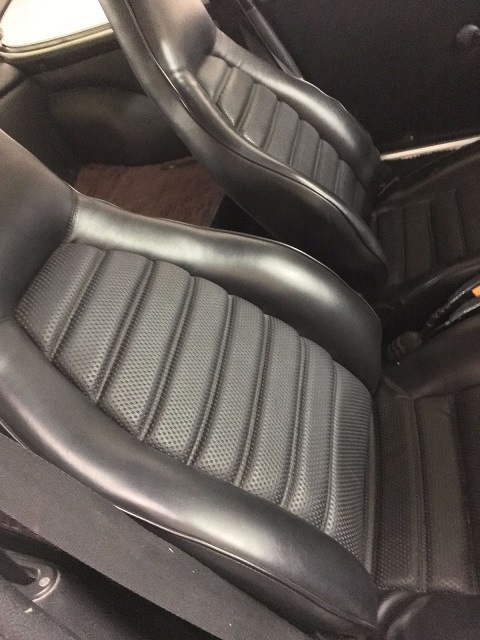 This is probably the most fun driving Porsche I've ever owned. Its pretty original, updated Momo wheel, exahust, etc. Restored the body down to metal before painting it back to original Ice Green Metallic, which is pretty amazing. Original cookie cutter wheels have been refinished and powder coated black. It also has new bilsteins on it and has been lowered to more of a "euro" height, I think the stance is perfect now.

Let me know if you have any questions, just downsizing / simplifying.
On May-20-17 at 06:18:56 PDT, seller added the following information:
Had a few questions…Yes the engine is matching, also have 3″ binder of receipts and records going back to early 80's, the headliner is also new and added photo of that.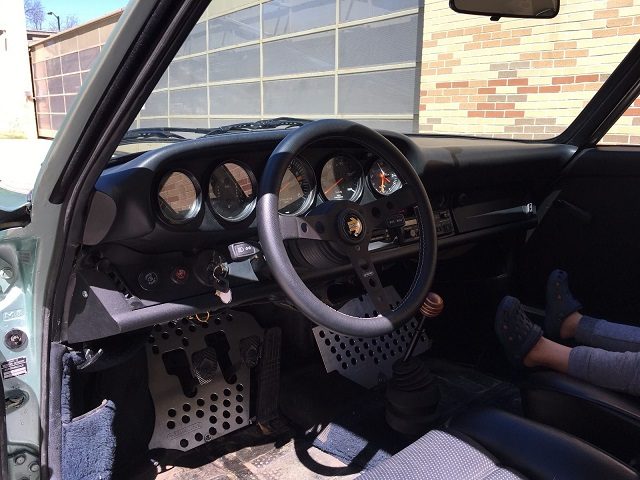 Pretty much anyone familiar with a 911 will notice that this one is not entirely original. Mostly that lack of originality is in the interior since only the painted wheels stand out on the exterior. I do love that this 911S has the cookie-cutter wheels. I do not like that they've been painted black. Most of the non-original interior items are of the type that could easily be converted back to original should a new owner so desire so we probably can't fault them too much. While we aren't provided with the necessary documentation to support the claim, Ice Green Metallic is said to be this 911's original color though. This one has been repainted and the paint looks in nice shape.
With all of that said, ultimately I don't think perfect originality is what buyers necessarily would be going for with this 911 anyway. It's a long way from collector appeal so if the modifications suit your aesthetic sensibilities, then it's all to the better. Really, the most important attribute to investigate will be service history, a PPI, and some test time behind the wheel. If its maintenance is good and everything feels right, then that puts us on the right road. Bidding is even quite reasonable at $26,100. There are a few days remaining so we'll see how much higher that goes, but there is no reserve so at the moment someone will be walking away with a pretty nice value for a mid-70s 911S.
-Rob