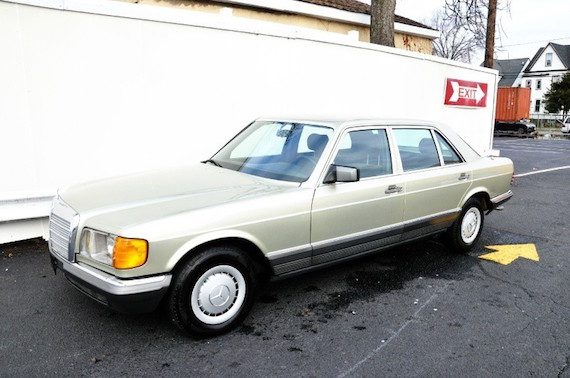 Early buyers of the W126 in America had to make do with the relatively anaemic 3.8 liter V8 in the  380SEL. Thirsty and underpowered, it was a bit of a disappointment. Meanwhile, European customers were offered the better performing 500SEL, which was powered a 5.0 liter version of the M117 block good for about 240hp. Although MB USA eventually relented in the face of demand and brought the car over by official channels, early Euro-spec examples pop up for sale in the US every now and again, since many of them made it over to these shores via the gray market.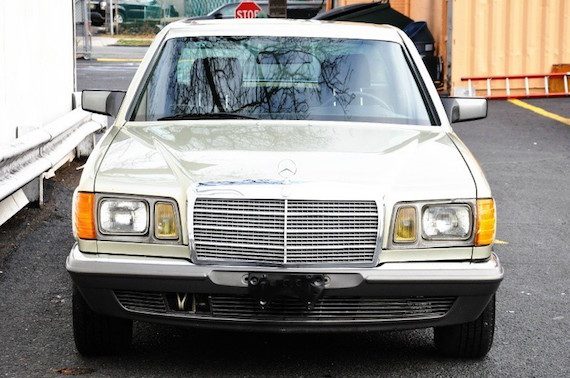 Year: 1984
Model: 500SEL
Engine: 5.0 liter V8
Transmission: 4-speed automatic
Mileage: 39,618 mi
Price: $10,500

1984 MERCEDES-BENZ 500SEL 39K ONE OF KIND
Thank you for looking at this amazing 500sel. Every car has a story but this one will let you judge based on the pictures you see. These is the most of service records we have seen in history of our dealership. Please see pictures all saved and ready to be passed on to the next lucky owner.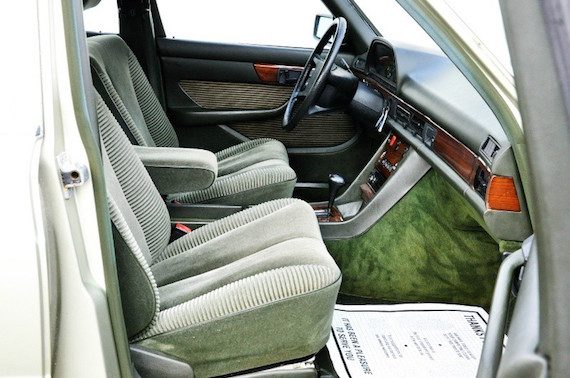 This Euro-spec car was originally destined for the German market. Not only does it have extremely low mileage at 39k (if the odometer is to be believed), it comes in a very fetching and period appropriate exterior color of Thistle Green. The matching green velour interior looks lovely (in the European market, velour was thought even more desirable than leather). It's a first generation W126, so there are no airbags, but a VIN check shows that it does at least have ABS, as well as power seats and climate control air conditioning, and some rather spiffy Euro-spec hubcaps.
There's hardly any information about the car in the ad, which is located at a dealer in NJ. Sadly, the seller has been a bit trigger happy with photoshop, ramping up the contrast on the pictures. As such, it's hard to inspect the body closely (it's also a shame because it washes out the color, which is represented a bit more accurately in this pic I found of another W126). I'm not sure if it's just my eyes, but in one head-on image the front bumper looks a little wonky. It does make you wonder.
As ever with these, a pre-purchase inspection is a must.
– Craig