*Website analytics corrected: Â 1.9m pageviews and 500k viewers in 2016! -dc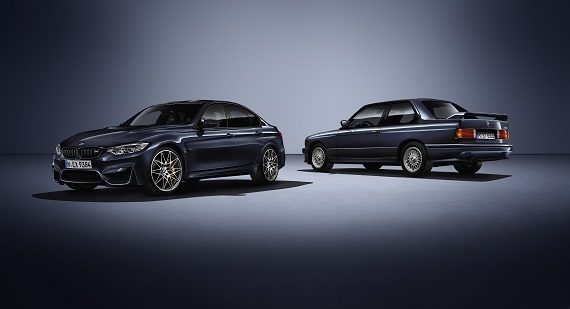 As 2016 quickly draws to a close, I thought it would be a great opportunity to reflect on German Cars for Sale; where we've been, and where we're going.
Collectively, we published 1,151 articles in 2016. January 5, 2016 represented our highest traffic on the site to date, with 1.9 million pageviews and nearly 500,000 distinct readers! We've steadily grown our social media presence, and as of writing are on the cusp of eclipsing 28,000 followers on Facebook.
In May, we welcomed two new authors into our fray. Andrew and Craig both showed their merit with impressive Mercedes-Benz knowledge, but also enjoyed taking a peek at Audis and BMWs. Andrew's favorite article was the Betsey Johnson pink interiored 280SL.
Craig enjoyed memories of his W201 with this similar 1991 190E 2.6.
Rob continued to fill us in on all modes of flat-6 Porsches,but his favorite was a gorgeous 1974 911 Carrera 2.7.
And for me? I had quite a few favorites, as it turned out. But I think if I chose just one, I'd probably choose the European-spec 1985 Audi Coupe Quattro RE2500 tuned by GTi Engineering.
One of the more surprising cars we covered this year was the neat single BMW Individual example of the already rare E36 M3 Canadian Edition. Beyond the unique Giallo color and European specification, the low miles and pristine condition really stood out. But what was really amazing was that the near $65,000 price tag was realized, perhaps signaling a new collectability level of the chassis.
I also moved into a new partnership this year with The Truth About Cars, thanks to some strong encouragement from one of our readership. While my articles probably haven't been the most popular or talked about over there, it's been a very interesting and challenging departure from what we do here at GCFSB. One of my favorite (and least popular!) articles was about the Mercedes-Benz C107 racing efforts. Though out of the realm of interest over there, I thought you might enjoy checking it out.
The Big, Bad, Automatic Benz That Took on the WRC – the C107
We said goodbye to our self-service classifieds, and are in the process of revising our current Feature Listing for 2017. But the big change coming soon will be a new layout for the site; much needed as there hasn't been a major change since we launched in June, 2008. 6,361 posts later, it's time for change; but we can take a last look back at how things used to be – check out the price on that M3!
Finally, I'd like to take the opportunity to thank all of our fans and visitors to the site. Without you, none of this would be possible. While we enjoy surfing the web for interesting cars, it's the interaction with our readership that really makes the site rewarding. We continue to encourage you to chime in and comment on our features, whether you agree with us or not.
Thank you to all our contributors, followers, comments and cars; here's hoping for a bright 2017 for all of you!
-Carter